In tours
Last updated
Sun, 11/13/2011 - 11:32pm by gary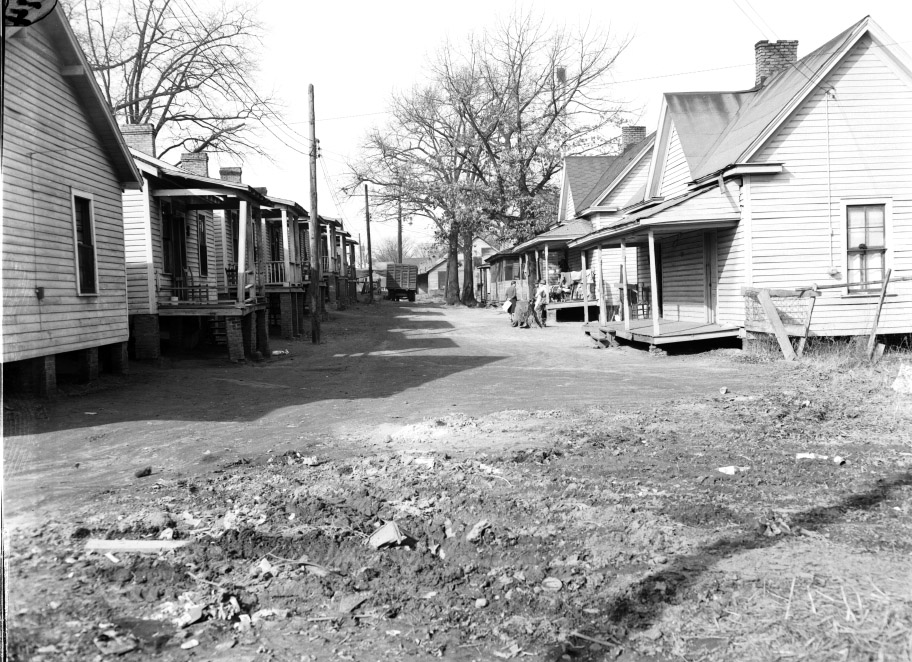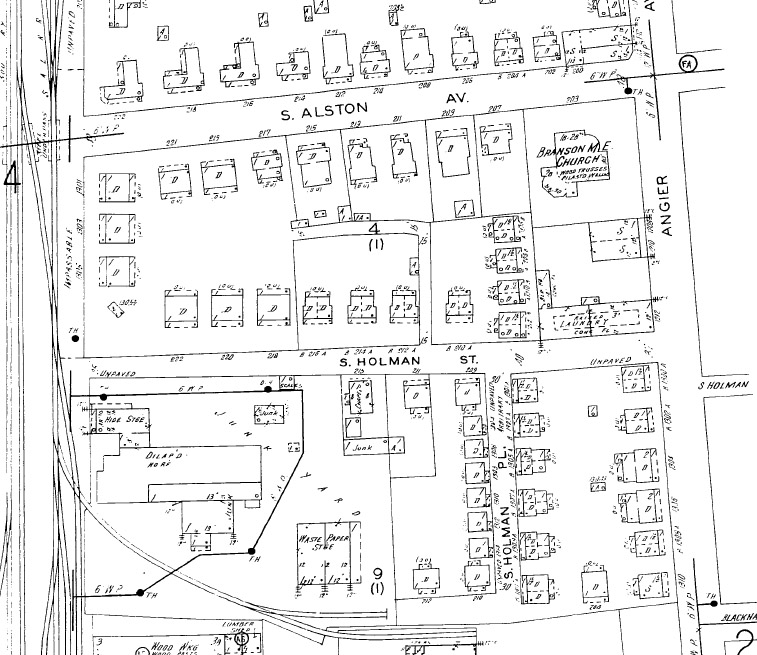 1937 Sanborn Map
Perhaps the most infamous street in Durham, known variously as South Holman Place, Morven Place, Morven's Alley, and Marvin's Alley, began its existence as mill housing for the Commonwealth Cotton Mill. The Commonwealth was briefly revitalized as the Morven Cotton Mill in 1922, only to close again in the early 1930s.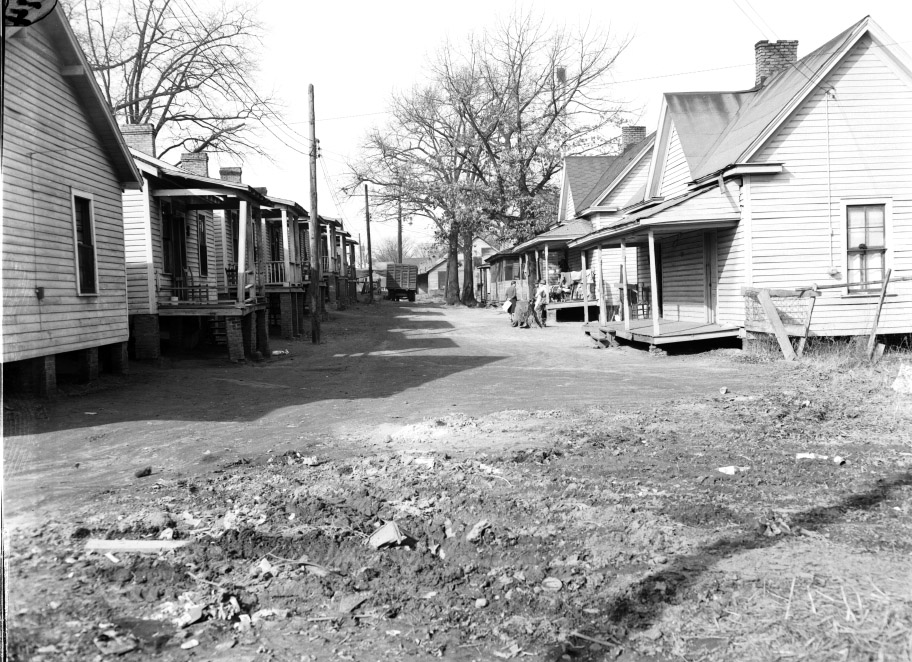 "Marvin Alley Publicity and Conditions, 01.17.49"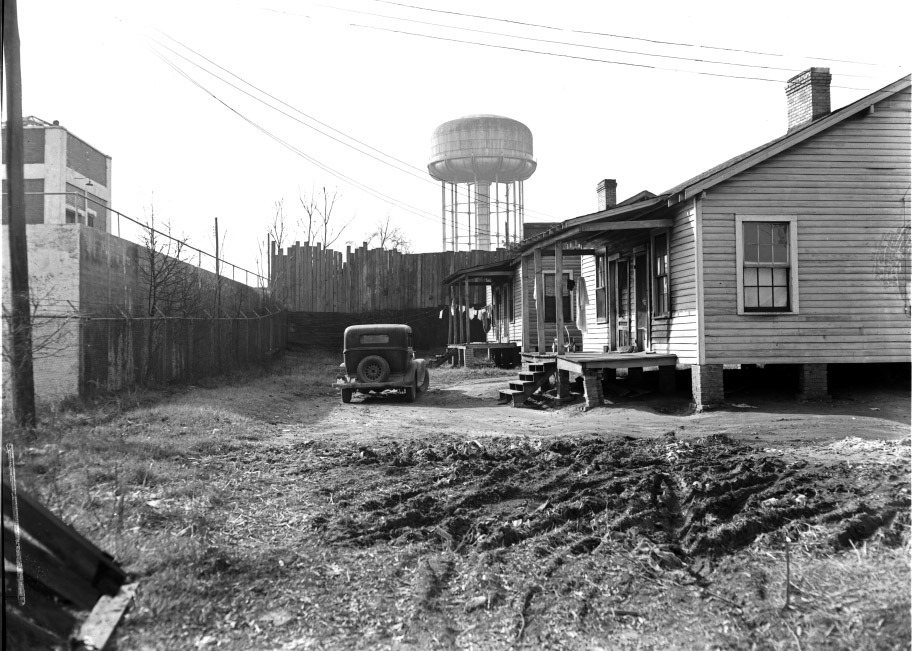 "Marvin Alley Publicity and Conditions, 01.17.49
The more deeply I delve into Durham history, the more fascinating place it becomes. Despite repeated efforts by the powers-that-be  - whether the Big Four churches downtown, the city government, or the business community - to sanitize Durham of its seamy side, it simply went further underground, and behind closed doors.
Gambling houses, liquor houses, and the like proliferated on Morven's Alley. The story goes that the street was owned by the former mill, not the city, and the police weren't 'able' to patrol it. I sort of doubt that - my guess would be simply that they didn't.
Morven's Alley garnered an outsize reputation; there were dozens of streets and houses like it throughout Durham. There still are. But the street became most famous as the inspiration for the song "Tobacco Road" - written by Durham native John Loudermilk, and recorded by a number of people. As John Schelp conveyed it to me:
Loudermilk told me 'Marven's Alley' in East Durham was the inspiration for his hit song, "Tobacco Road' (see lyrics below).
Loudermilk often delivered telegrams and money orders to homes along this little lane, just east of the Angier/Alston intersection. He remarked how the shades were always drawn and describes the homes as one of three things: liquor house, gambling house, or house of ill-repute. (Since the mills had owned the street and the houses, the local police did not patrol the area.)
Loudermilk was born in 1934, so it's likely that Morven's Alley resembled the 1949 shots above when he was so inspired as a boy making deliveries. The lyrics to the song:
I was born in a dump
Mama died and daddy got drunk
Left me here to die or grow
In the middle of Tobacco Road
Grew up in a rusty shack
All I owned was a-hangin' on my back
Only Lord knows how I loathe
This place called Tobacco Road
But it's home
The only life I've ever knowed
But the Lord knows I loathe
Tobacco Road
Gonna leave, get a job
With the help and the grace of God
Save my money, get rich, I know
Bring it back to Tobacco Road
Bring a dynamite and a crane
Blow it up and start all over again
Build a town, be proud to show
Keep the name "Tobacco Road"
'Cause it's home
The only life I've ever knowed
I despite you, 'cause you're filthy
But I love you, 'cause you're home
Tobacco Road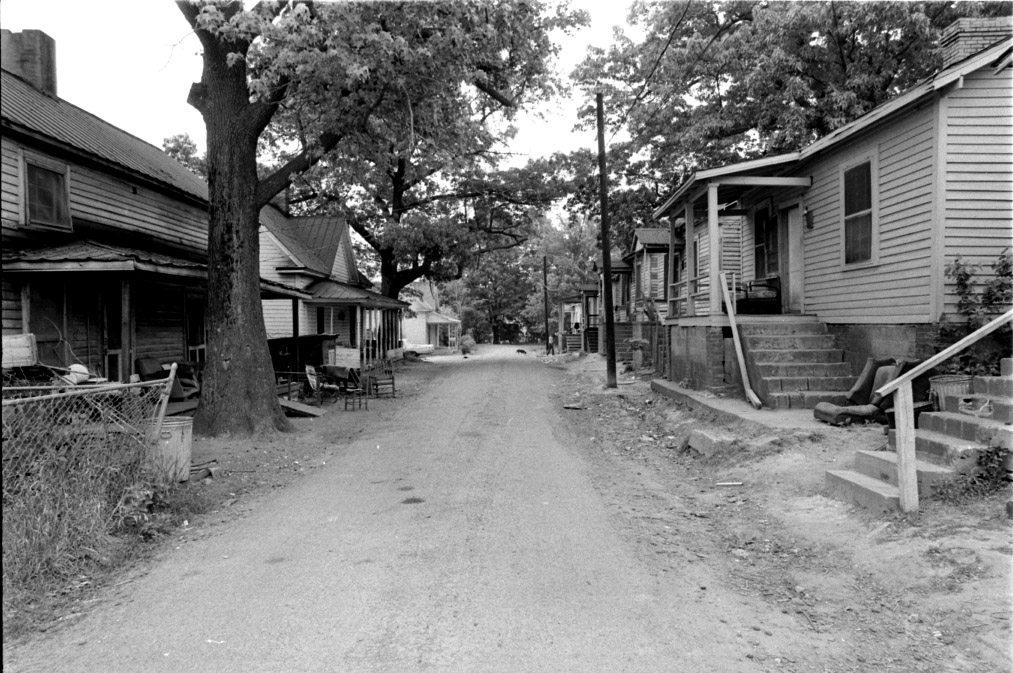 "Marvin's Alley, 04.30.76"
Not much is left of Morven Place at this point - two houses. Somehow, it still felt like I shouldn't go down the street unless I was there to do business. But maybe that was just my imagination.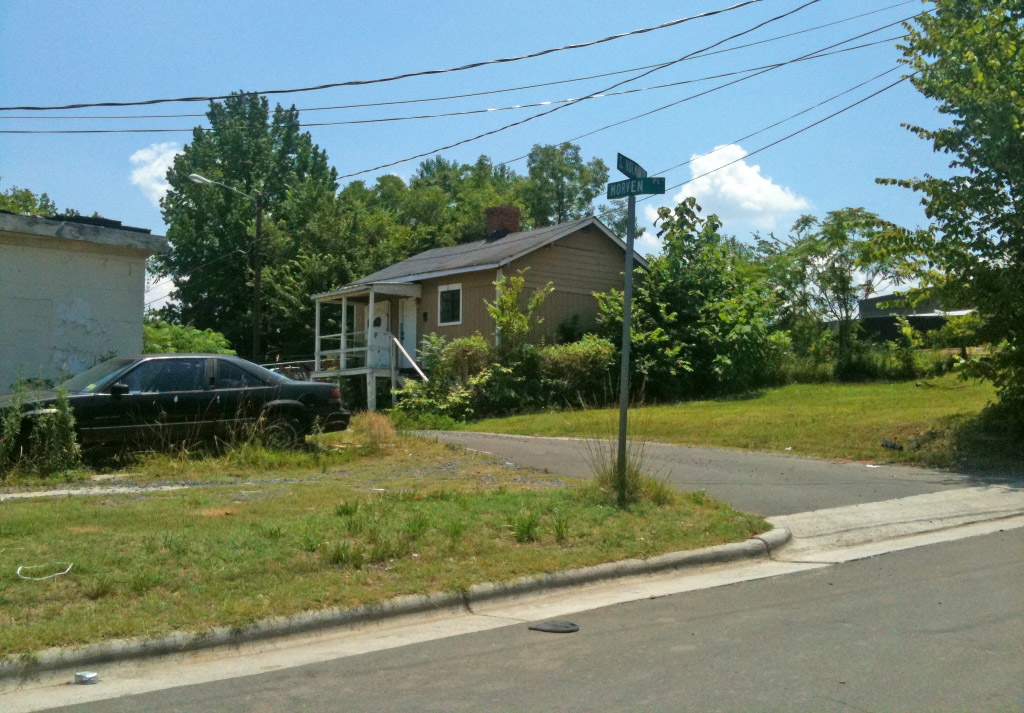 1304 Morven Place, 06.30.11