In tours
This building does not appear in any tours yet.
Last updated
Sun, 03/24/2019 - 12:08pm by gary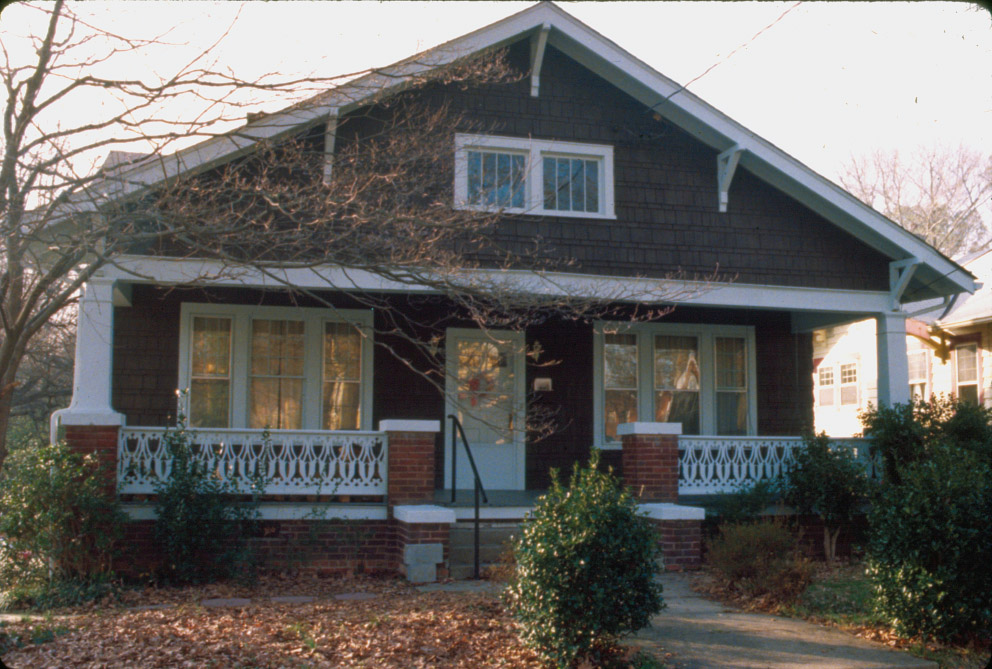 1983 (Old North Durham Architecture Slides, Durham County Library)
One story brown shingle bungalow. First home built on block in early 1920s. Wide eaves and low pitched roof covering porch across entire front, supported by brick and wood columns.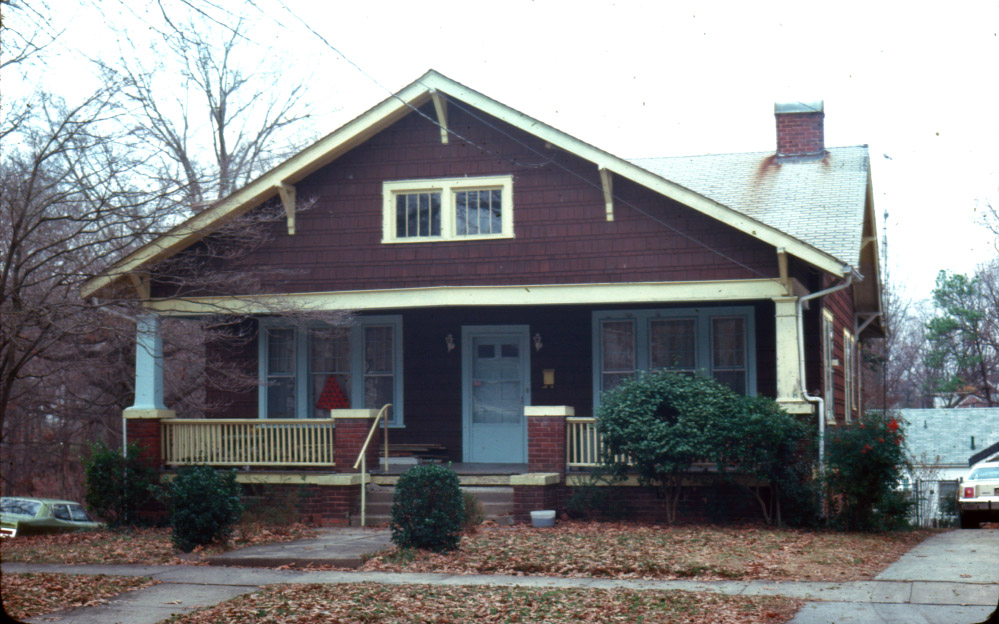 1981 (Old North Durham Architecture Slides, Durham County Library)