In tours
This building does not appear in any tours yet.
Last updated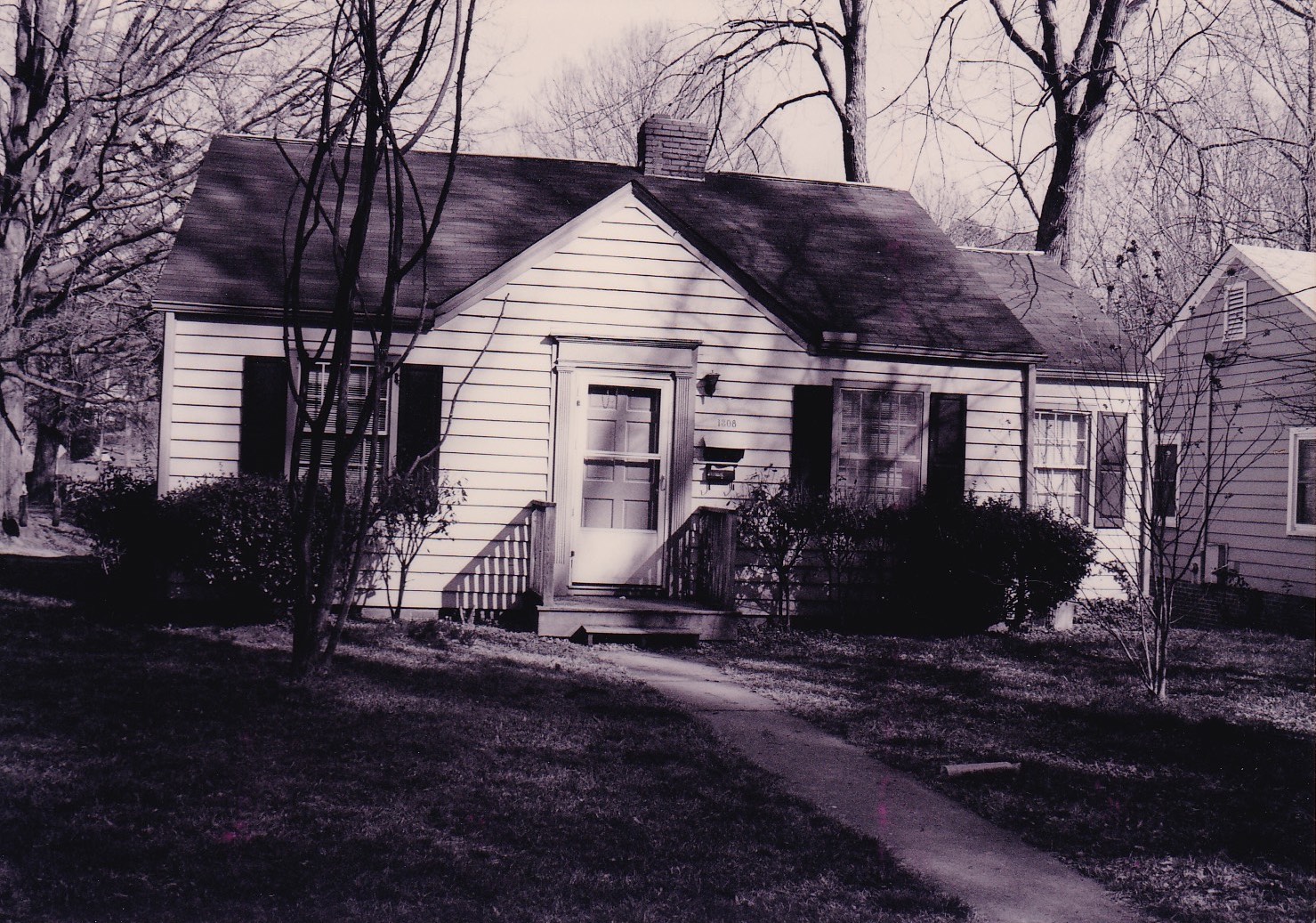 03.08.2000 - Photo by survey volunteers for Historic Preservation Society of Durham (now Preservation Durham)
Part of the rapid development of this eastern edge of Trinity Park near South Ellerbe Creek in the years immediately after World War II, the first owner and occupant of this house appears to have been a postal carrier - Joseph W. Porterfield and his wife Mabel.
By the late 1950s the Porterfields had moved to Edgewood in Northgate Park and the house belonged to Thad and Beverly Sparks.  Thad W. Sparks had been hired in 1955 as the official photographer of Duke University (see the reference in the Historical Note of the Faculty and Staff Photographs collection guide).
In 1964 the home on the corner of Ruffin and West Knox was sold to Judith M. and Garland H. Thompson, Jr.  The house remained in the Thompson family until the early 2000s.