In tours
This building does not appear in any tours yet.
Last updated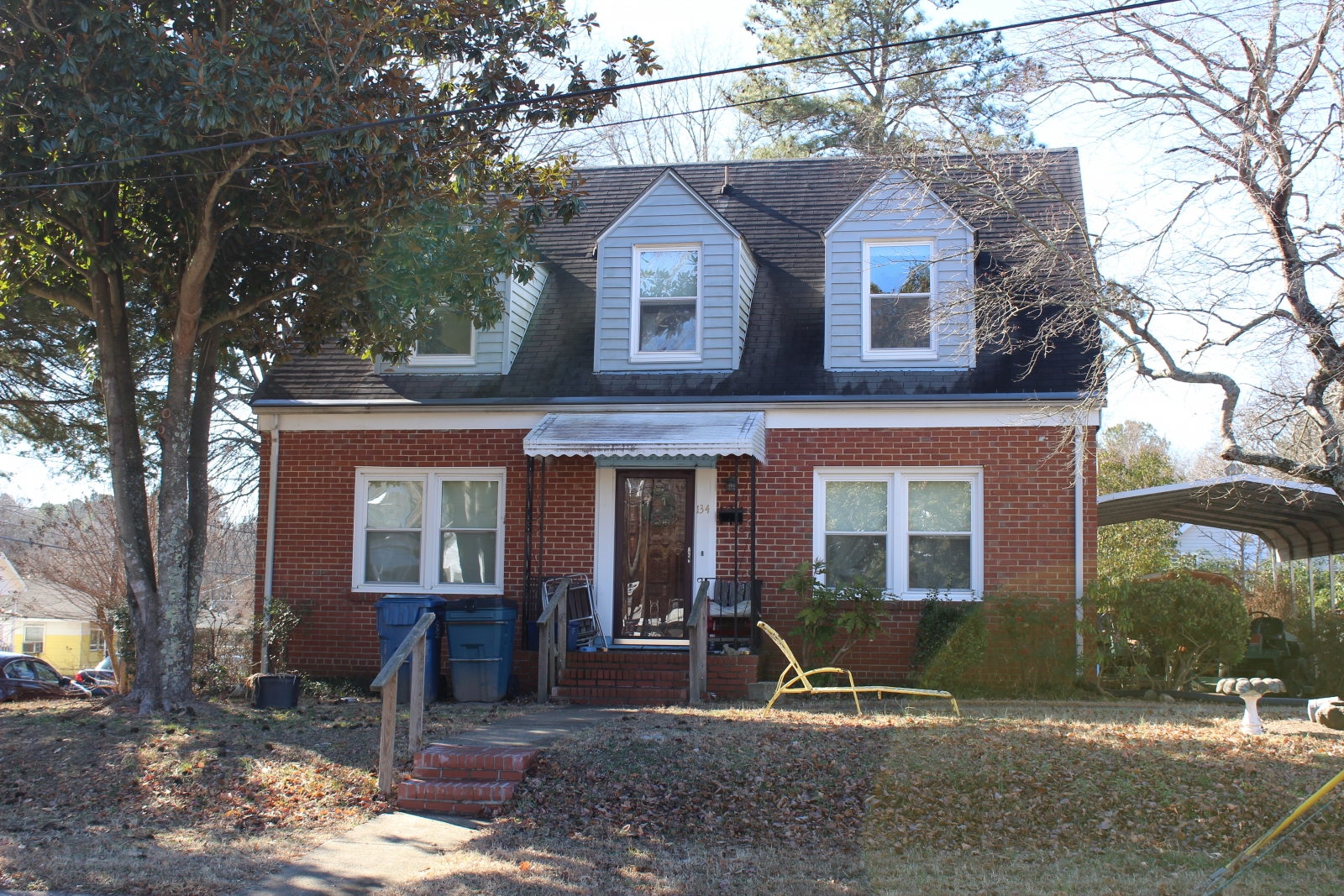 Photograph taken by Cheri Szcondronski, National Historic Register Submission, January 2018
Significantly altered with the construction of a half story, this house features a brick veneer on the first floor and vinyl siding in the asymmetrical side gables and on three gabled dormers on the façade. The house is three bays wide and double-pile with vinyl windows throughout, paired on the façade and in the right (northwest) gable. A replacement door, centered on the façade has a classical surround and is sheltered by an aluminum awning on decorative metal posts. An inset porch at the left rear (south) has been enclosed with vinyl siding. There is a prefabricated metal carport west of the house with a prefabricated metal shed to its rear southwest) and a prefabricated metal garage to its south. County tax records date the house to 1946 and the earliest known occupant is Raleigh Morgan in 1950. Morgan was a French professor at North Carolina College (later North Carolina Central University).
County deed records, show Isadora Gray Williams and J.F. Williams sold the lot to Raleigh Morgan and Virginia M. Morgan on April 15, 1946.  Dr. Morgan and his wife, Virginia, lived in the house for several years and later sold the property to Charles W. Webb, Jr. and his wife, Ann H. Webb on April 17, 1957.  Charles W. Webb, Jr. was a police officer in Durham at that time.  On December 26, 1963, the Webbs assigned the house over to Mutual Savings and Loan.  For many years, the house was either rented or vacant.  In 1990, Mutual Savings and Loan sold the house to Republic Bank and Trust Company.  On July 5, 1990, Republic Bank and Trust Company sold the house to James A. Caraway.  Mr. Caraway is the current owner and occupant of the home.
Dr. Raleigh Morgan
NCCU Faculty and Staff Photo Records
James E. Shepard Memorial Library