In tours
This building does not appear in any tours yet.
Last updated
Fri, 07/08/2011 - 11:46pm by gary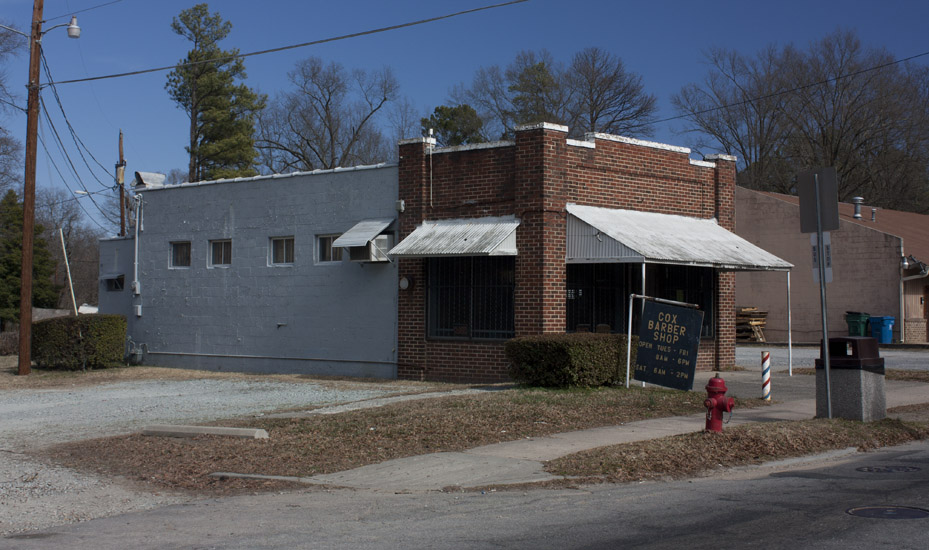 1601 Holloway St., 02.20.11
1601 Holloway appears to have been built in the 1940s as Barber's Soda Shop and Restaurant, which, by the late 1950s had become the Holloway Street Drive-In Grill.
It currently houses Cox's Barber Shop.
Find this spot on a Google Map.
35.993983,-78.873796