1708 ENGLEWOOD AVE.
Built in
1920?
/ Modified in
1937-1950
In tours
This building does not appear in any tours yet.
Last updated
Comments
Built in
1920?
/ Modified in
1937-1950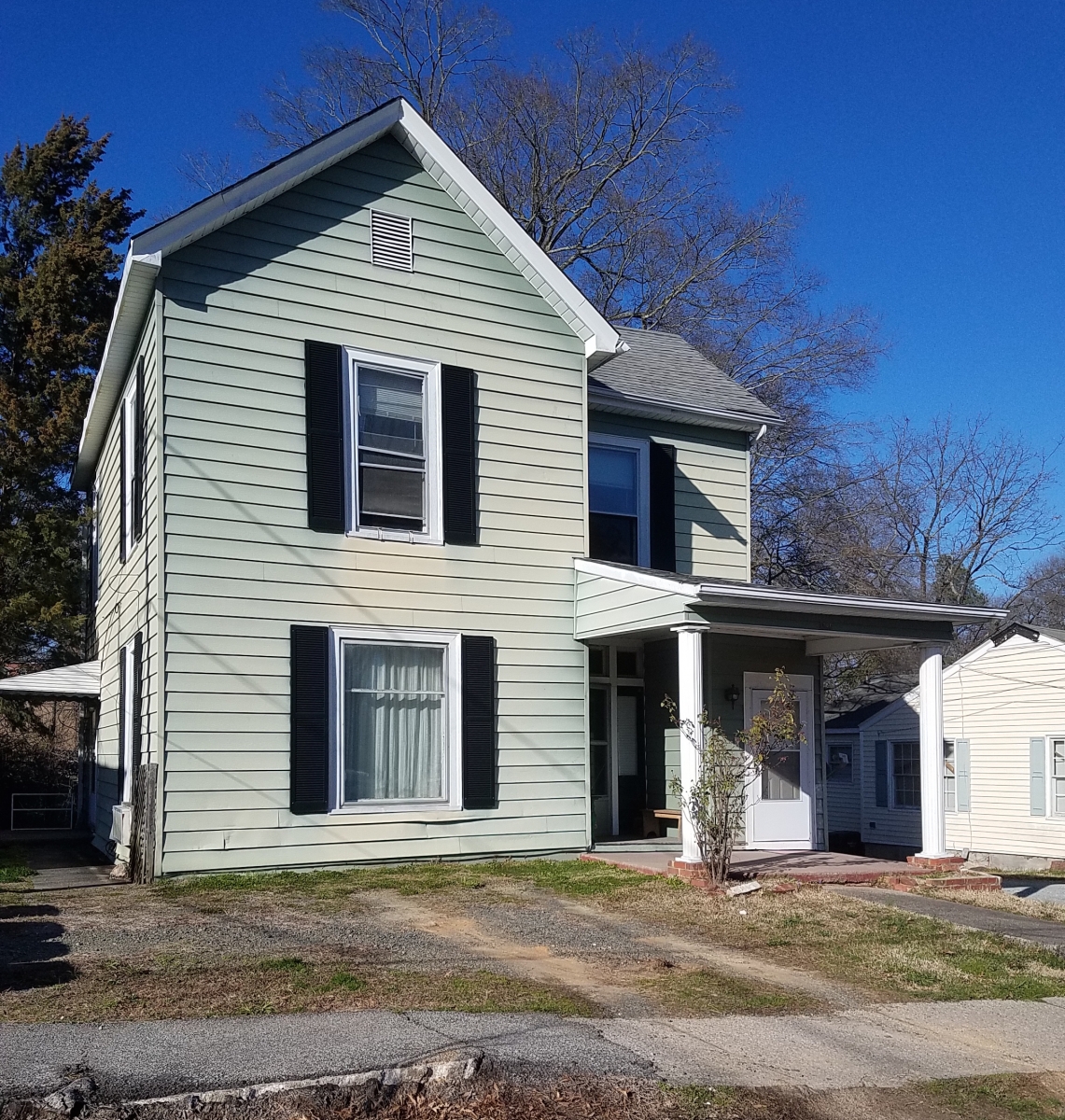 (N. Levy, 03.06.2019)
County tax records date this two-story house to 1920, which would make it the oldest house on this block at the western edge of Walltown.  While it does differ from the surrounding homes - mostly of 1940s vintage - in size and style, this date takes a bit of imagination to square with the Sanborn Fire Insurance Maps.  Here's the immediate surrounding area in 1937: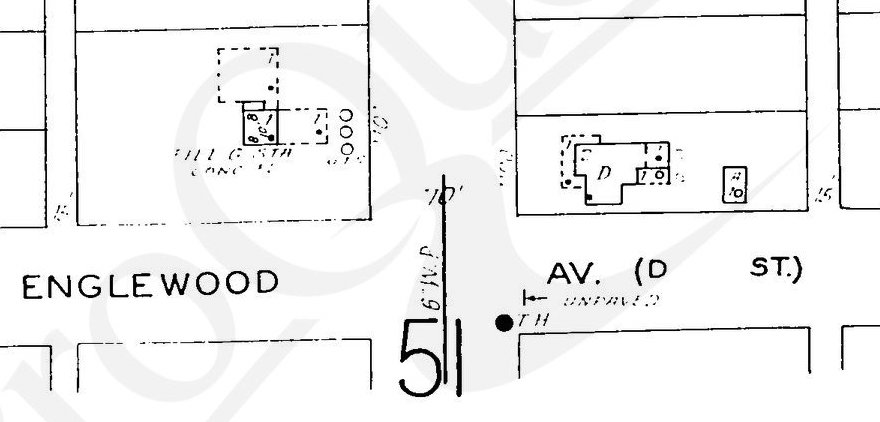 (ProQuest Sanborn Maps accessible to Durham County Library patrons via NCLive.org)
The wider north-south street at center is Broad.  Note that Englewood had only recently been named after appearing as D Street for years as the area slowly began to develop.
At some point shortly thereafter, a gas station - a particularly popular addition to the cityscape in this period - was built on this northeast corner of Broad and Englewood (it has since had at least two reconfigurations as a laundromat and now a flower shop).  See that change reflected in the 1950 Sanborn map below: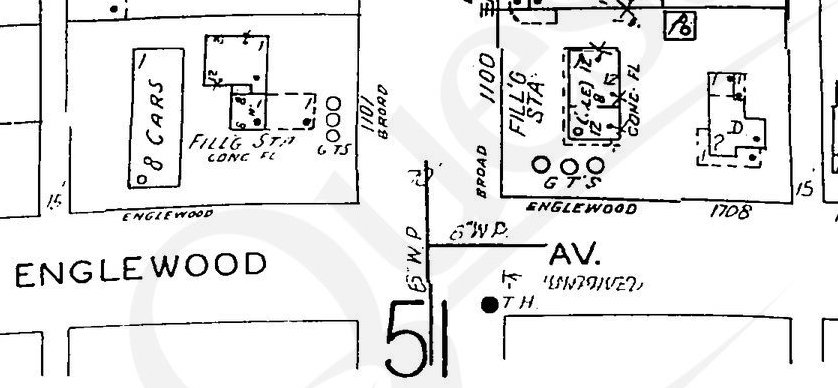 It would appear that the newer gas station sat right where the earlier building once stood, but the house shown immediately to its east seems like an identical copy of the building from the 1937 map, simply rotated 90 degrees counterclockwise.  Here are the images side-by-side for comparison: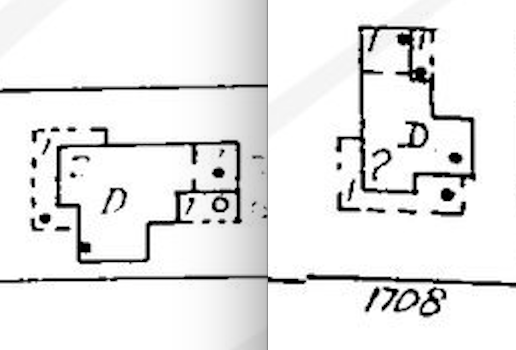 That may be far from definitive, but it at least makes the 1920 construction date plausible.  Check back for more updates that might turn up as we expand our Walltown inventory.