In tours
This building does not appear in any tours yet.
Last updated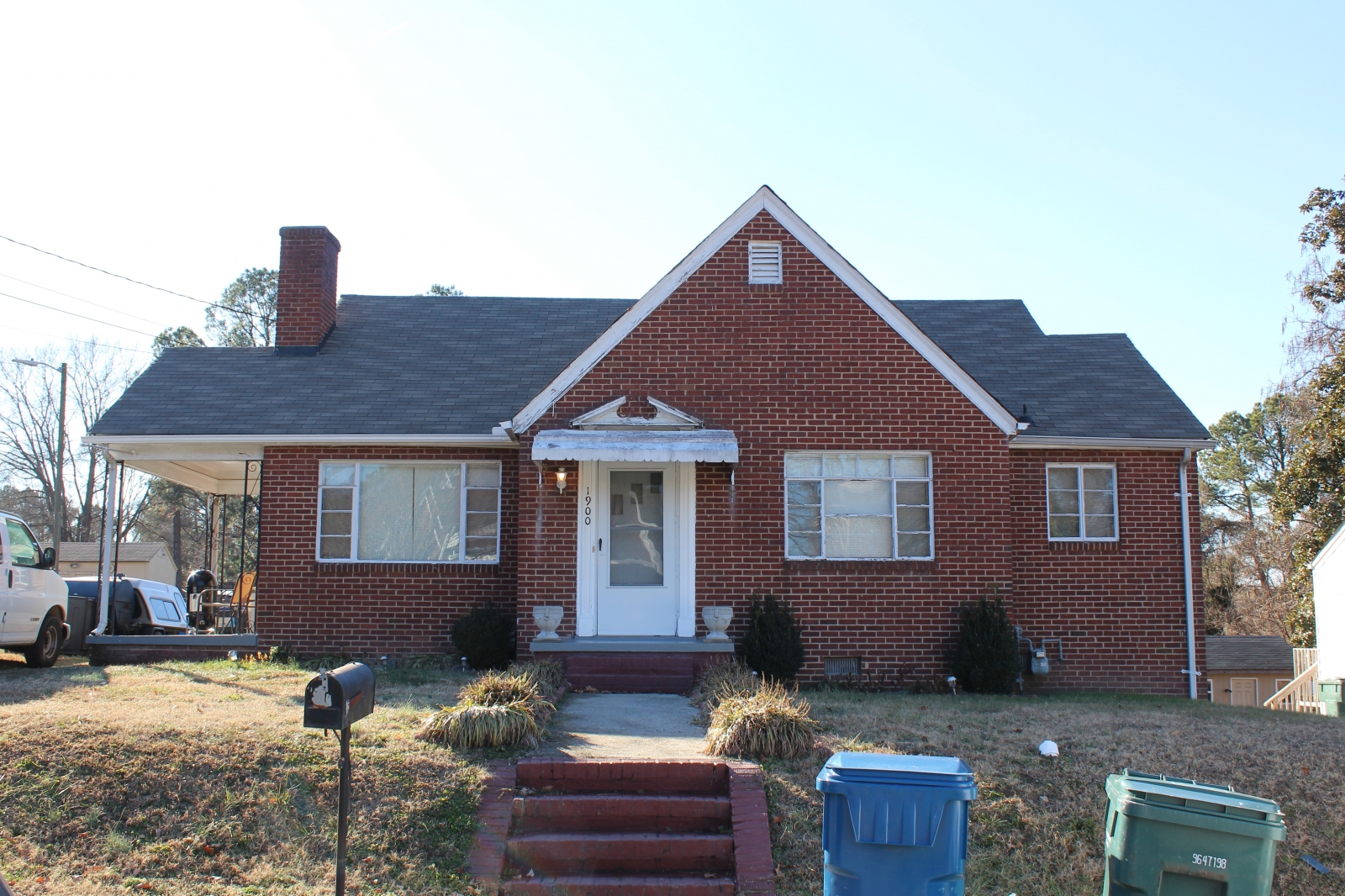 From the National Register Historic District description:
With original metal-framed casement windows, this one-story, side-gabled Period Cottage retains high material integrity. The house is four bays wide and double-pile with a two-bay-wide, front-gabled wing centered on the façade. It has a brick veneer, flush eaves, and louvered vents in the gables. A solid wood door with three lights is located on the left (south) end of the front- gabled wing. It has a classical surround with broken pediment and is sheltered by an aluminum awning. On either side of the entrance are metal-frame picture windows flanked by operable, three-light casement windows, the right (north) window with a four-light transom. The right bay is only half the depth of the house under a lower gabled roof and has a shallow, inset porch at its rear (northwest) supported by square posts and enclosed with screens. A side-gabled porch on the left elevation partially obscures an exterior brick chimney in the left gable and is supported by decorative metal posts with German-profile weatherboards in the gables. A prefabricated metal carport stands southwest of the house. The earliest known occupants are William Lennon, a tobacco worker at
American Tobacco
, and his wife, Annie Lennon, in 1952.
According to deed records, C.C. Edwards and his wife, Anne Edwards, sold the lot to William and Annie Lennon on November 2, 1950.  The Lennons lived in the house until they sold it to Leana E. Roberson on May 30, 1963.  Ms. Roberson lived in the house for many years.  On October 14, 2005, South Atlantic Conference Seven Day Adventist, sold the house to Lemuel B. Harrison and Brenda R. Harrison on October 14, 2005.  The Harrisons still own and reside in the residence.