In tours
This building does not appear in any tours yet.
Last updated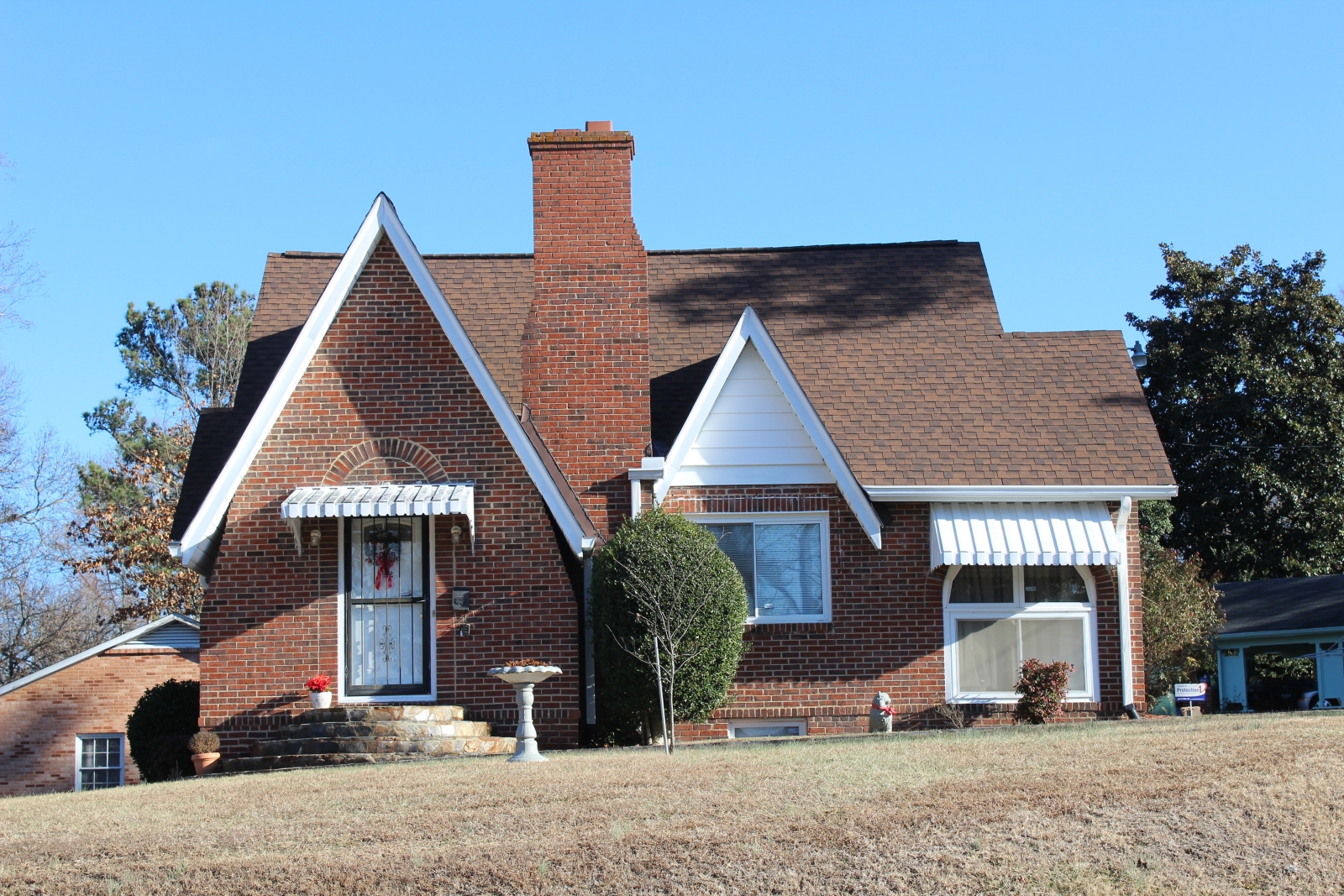 From the National Register Historic District description:
Located on a large lot at the northeast corner of Cecil and Nelson Streets, the house is set back from the street at a slight angle with a low stone wall running along the streets. The one-story, side-gabled Period Cottage is three bays wide and double-pile with a full-width, double-pile rear wing. It has a brick veneer with projecting header-course watertable and vinyl windows throughout, with the exception of original metal-framed windows in the gables. A front-gabled entrance bay on the left (north) end of the façade has a replacement door in an arched brick opening with a blind fanlight. It is sheltered by an aluminum awning and accessed by a half- round stone-veneered stair. There is a stepped brick chimney to the immediate right (south) of the entrance bay and a decorative gable is located over paired windows to the right of the chimney. A partially inset, side-gabled porch on the right end of the façade has arched brick openings that have been enclosed with glass. Projecting gabled bays on the right and left elevations are located just in front of the rear wing, which has an interior brick chimney and a basement-level garage on the left elevation, the opening of which has been enclosed with vinyl. A shed-roofed vinyl wing at the rear may be an enclosed porch. The house is listed as "under construction" in the 1950 city directory and the earliest known occupants are Walter J. Johnson, a plasterer, and his wife, Cornelia Johnson. According to the current occupant, Johnson taught students at
Hillside High School
how to build houses in the area.
On October 28, 1947, Etta Holleman, a widow, sold the lot to Walter J. Johnson.  Mr. Johnson married Cornelia Johnson subsequently and built their home in 1950.  The Johnsons lived in the house until the mid 1960s.  After Mr. Johnson's death, Cornelia Johnson sold the house to Charles B. Wright and his wife, Flora B. Wright.  The house remains in the Wright family.