In tours
This building does not appear in any tours yet.
Last updated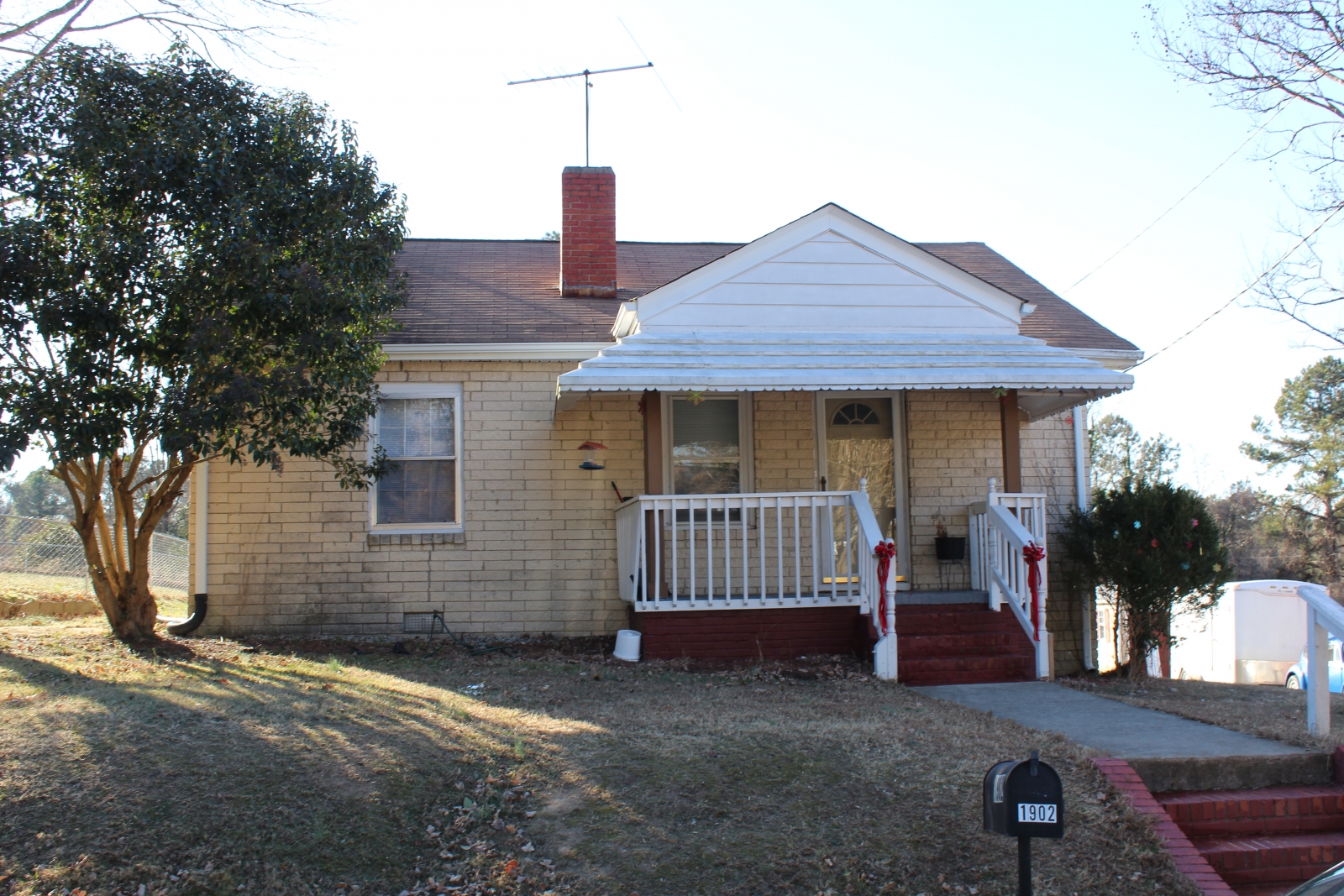 This one-story, side-gabled Ranch house has a distinctive blond Roman brick veneer. It is three bays wide and double-pile with aluminum siding in the gables, an interior red brick chimney, and a combination of six-over-six wood-sash windows and replacement one-over-one windows. A replacement door on the right (north) end of the façade is sheltered by a two-bay-wide, front- gabled porch supported by square posts with aluminum siding in the gable. There is a vinyl- sided, gabled wing at the left rear (southwest) and an uncovered wood deck at the right rear (northwest). A prefabricated wood shed stands southwest of the house. County tax records date the house to 1947 and the earliest known occupants are Thorpe P. Young, a factory worker, and his wife, Lucille Young, a public school teacher, in 1950.
On August 25, 1947, J.F. Williams and Isadora Gray Williams sold this lot to T.P. Young and his wife, Lucille Young.  The Youngs lived in the house for approximaely 9 years before selling it to Leona Smith on January 27, 1956.
On November 18, 1959, H.A. Smith and his wife, Leona Smith, sold the house to T.R. Webber.  On the same day, T.R. Webber sold the house to Richard Morrison and his wife, Ethel Morrison, who resided in the house for several years.
In August 1999, J-Web Enterprises conveyed the property to John H. Bounsell and  his wife, Ethel Bounsell.  Mrs. Bounsell was the widow of Richard Morrison.  J-Web Enterprises was an assumed name used by John Bounsell.
On April 29, 2005, John H. Bounsell and Ethel Bounsell sold the property to Calvin T. Brewer.  On September 22, 2005, Calvin T. Brewer and his wife, Tracy S. Brewer, sold the property to Valencia Y. Nicholson and her husband, Kenneth M. Joyner.  
The Nicholsons sold the property to Marketplace Property Services LLC on November 8, 2011.  On May 24, 2016, Marketplace Property Services LLC sold the property to Charles Bernard Epps, Jr.  Mr. Epps remains the resident and owner of the house.
Records indicate that from 1999 until 2016, several rental residents occupied this house.