In tours
This building does not appear in any tours yet.
Last updated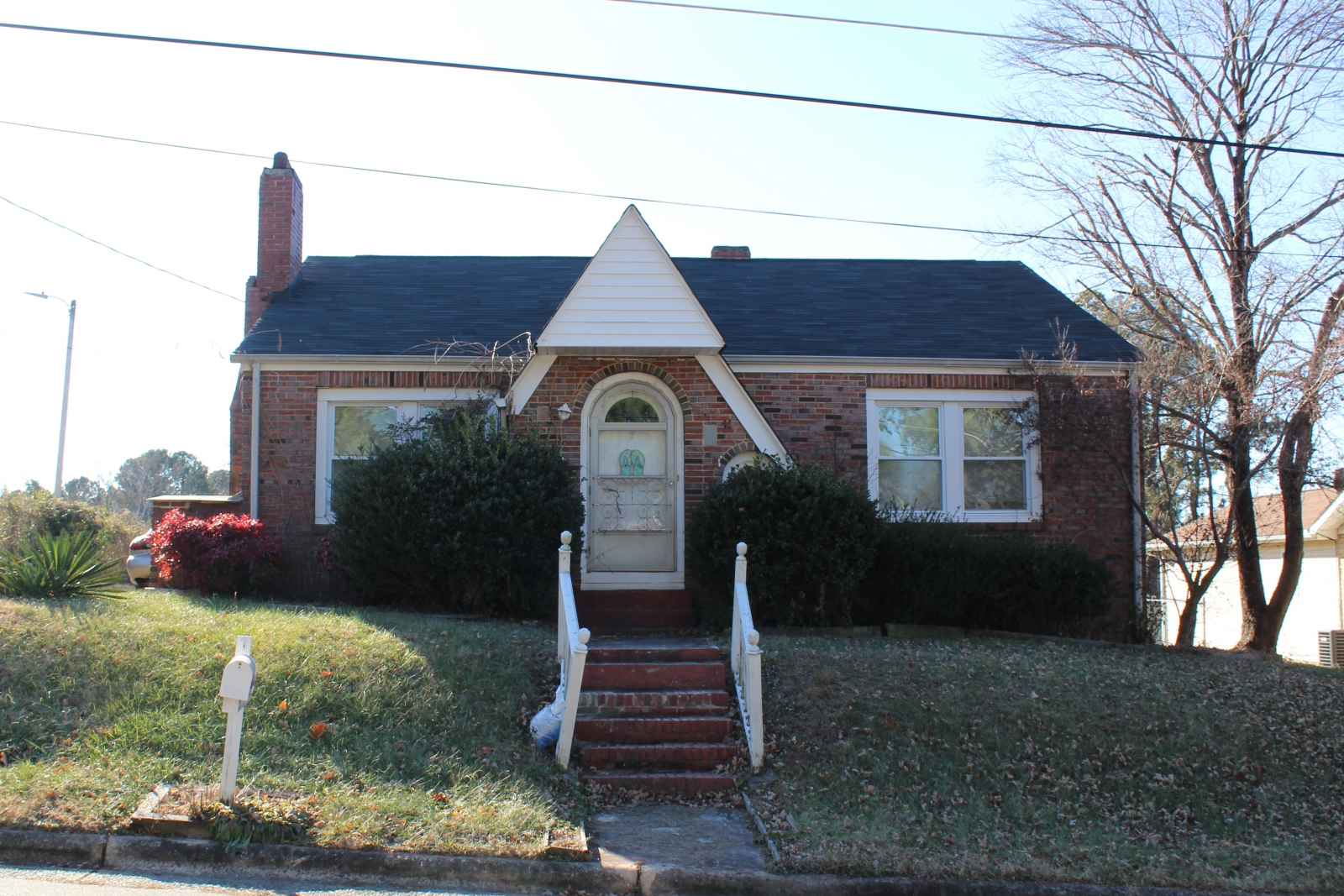 This one-story, side-gabled Period Cottage was likely built by William Corbett, a bricklayer and the original owner. It is three bays wide and double-pile. It has a brick veneer with soldier-course brick watertable, flush eaves, an interior brick chimney, and an exterior brick chimney on the left (south) elevation. Vinyl windows are paired on the façade and left elevation. A front-gabled entrance bay with eave lines of varying height is centered on the façade. It has an arched batten door with one arched light that is sheltered by a projection of the gabled roof with vinyl siding in that projecting gable and has a smaller arched window to the right (north) of the door. An uncovered wood deck is located at the left rear (southwest). County tax records date the house to 1947 and the earliest known occupants are William B. Corbett, a bricklayer, and his wife, Helen Corbett, in 1950.
On June 20, 1946, J.F. Williams and his wife, Isadora Gray Williams sold the lot to William B. Corbett and Helen E. Corbett.  According to the 1950 City Directory, Mr. and Mrs. Corbett owned and lived in this house.  Prior to the 1950 City Directory, the block where this house is located did not exist.  
The Corbetts sold the house to Anne V. Sutton on September 5, 1953.  Several residents have lived in the house.  On September 16, 2019, the house was sold to Stackhouse Properties LLC and on the same day, to BAF1, LLC.    
BAF1, LLC and Main Street Renewal, LLC conveyed the property to BAF Assets 2, LLC on October 19, 2020.  The property is still rental property.