2019 ANGIER AVENUE
Built in
1940s
/ Demolished in
1990s
Comments
Built in
1940s
/ Demolished in
1990s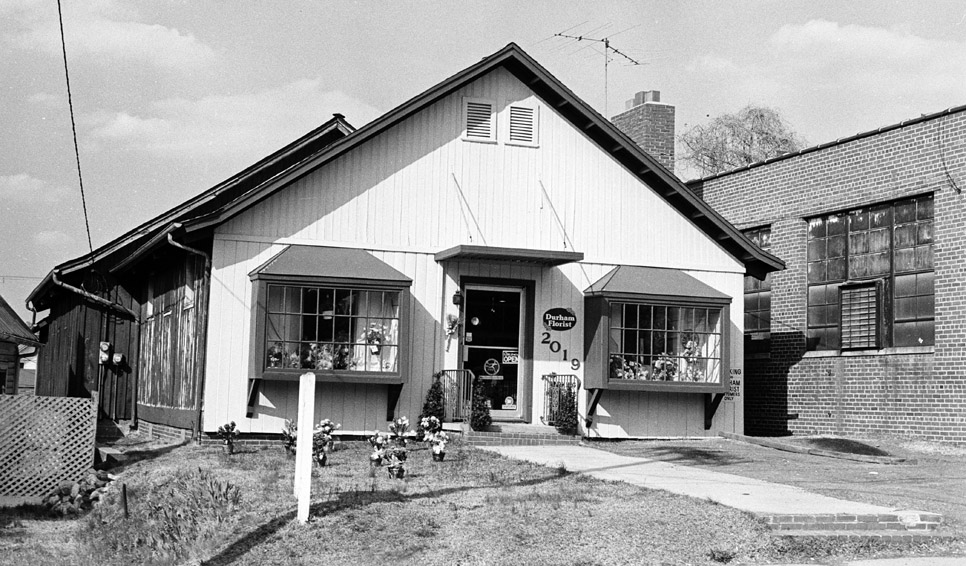 2019 Angier, 1980
2019 Angier appears to have been built in the 1940s as a "Jr Order of United American Mechanics Hall - Green Fred Council." This union had previously been located at 459 1/2 South Driver Street. It remained as such through the 1960s. By 1980, it was a florist shop, and by the 1990s, it was a shoe store. Then, it burned.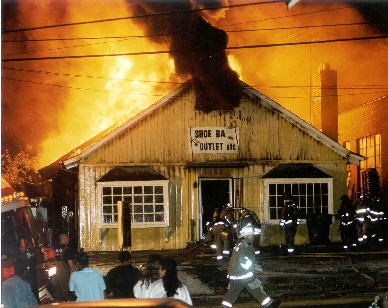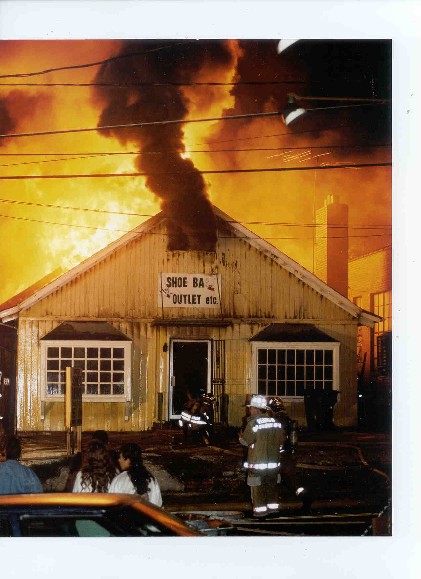 It had remained a vacant lot since then.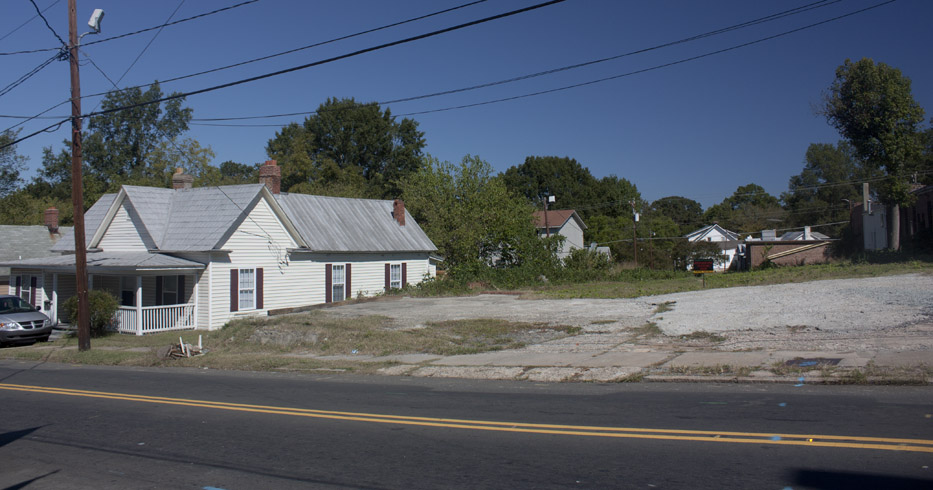 10.02.10
Find this spot on a Google Map.
35.982349,-78.878303