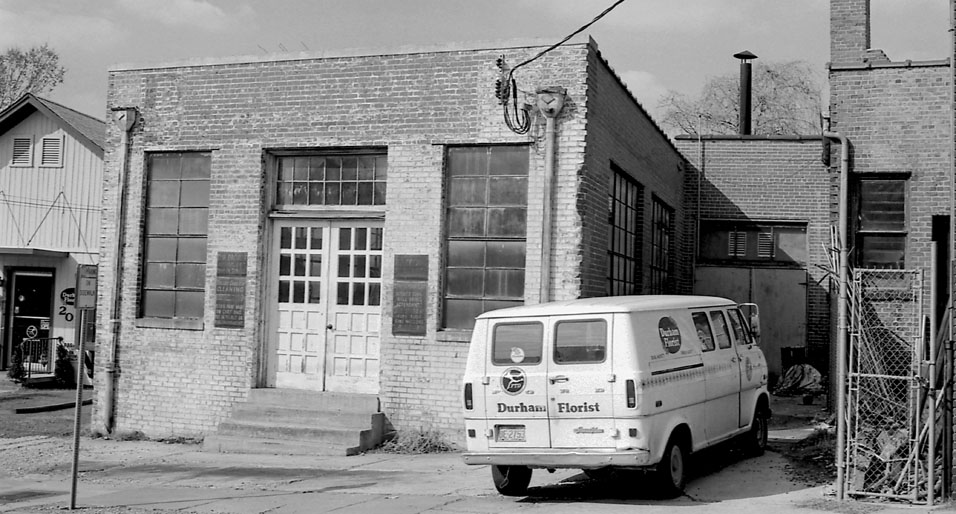 2021 Angier Avenue, 1980
2021 Angier Avenue used to be connected to the back of 314 South Driver Street as part of DW Brown cleaners, and later, Scott and Roberts cleaners.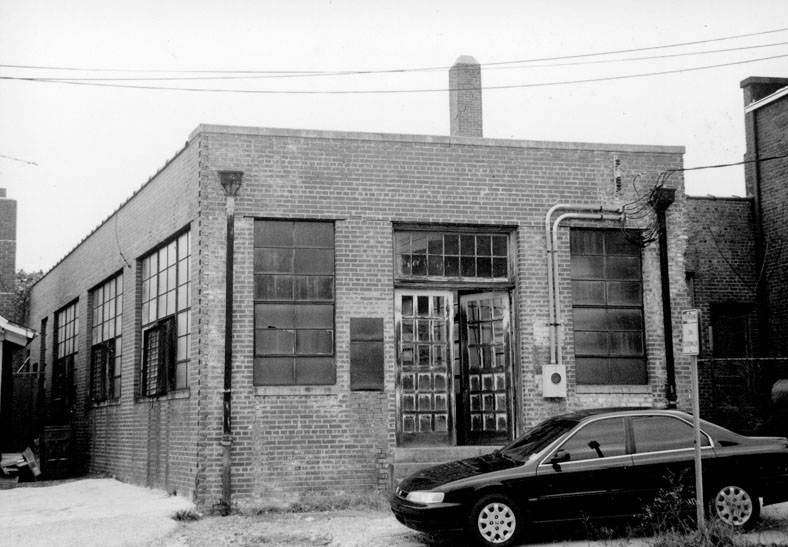 2021 Angier Avenue, ~2000
I always loved this building, with its huge windows and stately entry. I thought it provided an amazing substrate for an adaptive reuse - possessing the kind of features that artists and creative companies love to inhabit. Such economic development potential is rarely recognized by the city - particularly in NIS's salad days of destruction from ~2005-2009. In 2007, they demolished the building.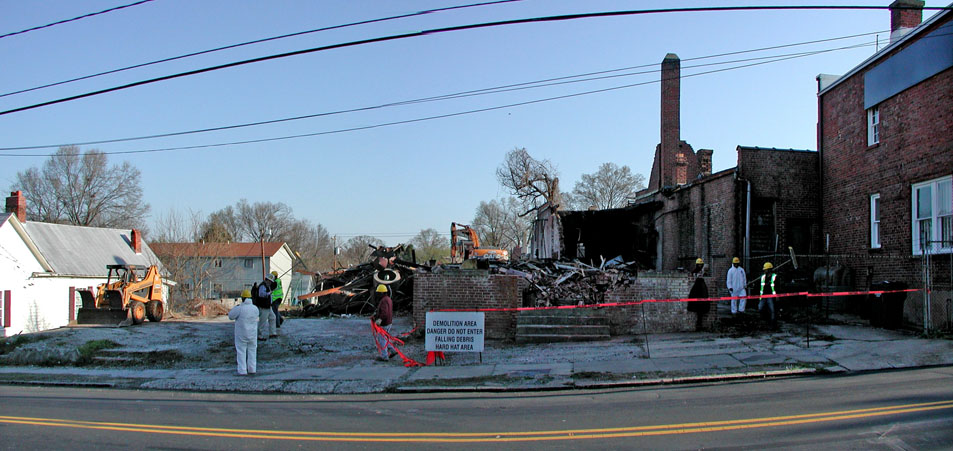 2021 Angier Avenue, mostly gone, 2007
It's currently a fine contribution to the historic district.

Site of 2021 Angier Avenue, 10.02.10
Find this spot on a Google Map.
35.982341,-78.878201