In tours
This building does not appear in any tours yet.
Last updated
Wed, 11/16/2011 - 10:04pm by gary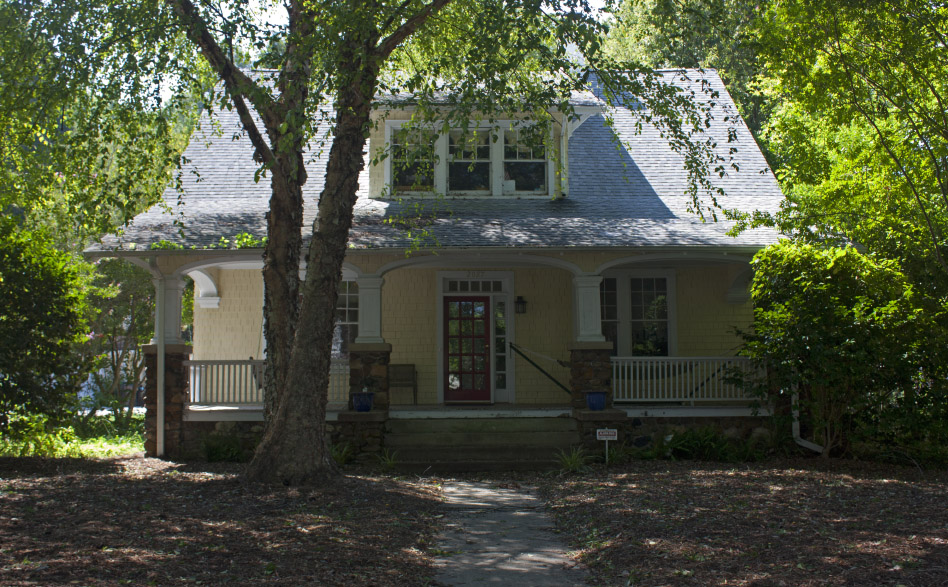 08.28.11
John C. Rose House. John Rose owned the Rose Agency, an early office furniture and supply company. Bungalow with side gable roof, eave brackets and exposed rafter tails, a shed front dormer, and wood shake walls. The French front door has a transom and one sidelight. Windows are 9-over-l and 6-over-l sash. Engaged porch has stone rubble piers, paneled posts, and arcaded bays. Large rear addition is under construction. 1930 CD: John C. Rose occupant.