In tours
This building does not appear in any tours yet.
Last updated
Thu, 05/14/2020 - 11:16am by gary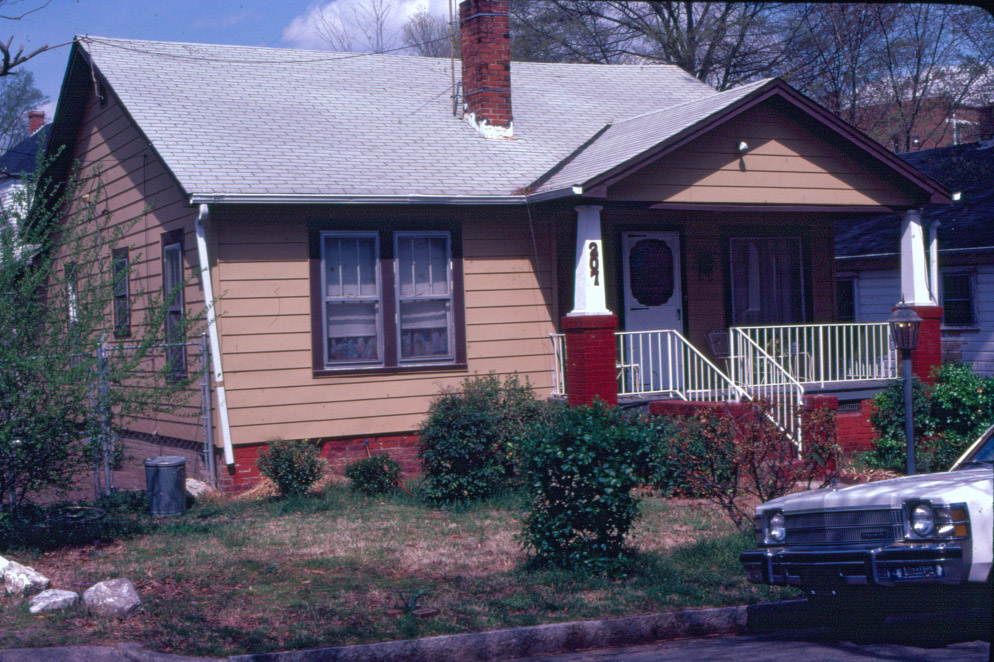 1981 (Old North Durham Architecture Slides, Durham County Library)
George H. Furgurson - a linotype operator at the Durham Herald-Sun newspaper company - and his wife Lyda appear to have had the house at 207 Edward Street built, occupying it from 1935 until 1950.  They sold the home to Jacob and Mildred Gornto.  Jacob Gornto worked in the 1950s as an agent for Eastern Airlines.  Subsequently, this house was owned by the Cates family in the late 1960s and the Reid family from the early 1970s into the 2000s.  In recent years, it has undergone substantial renovation.
Durham County Tax Administration, 2017
TMLS, 2019