208 Forestwood Drive
3 Bedroom 1 Bath period cottage built in 1929 by David Deaver, a banker working in downtown Durham, NC. 
In tours
This building does not appear in any tours yet.
Last updated
Sun, 06/03/2012 - 9:27pm by Meemaw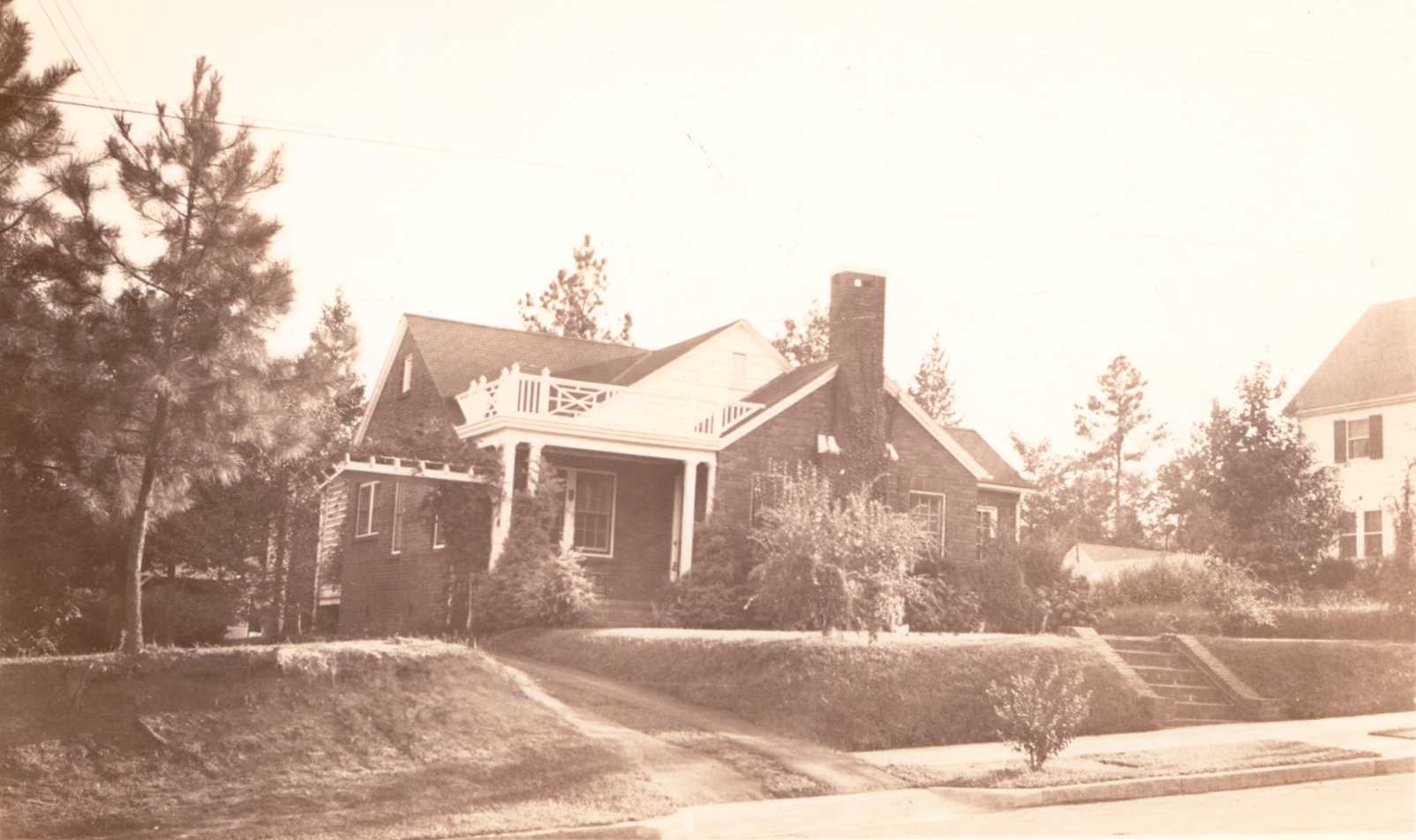 David Deaver House. 1-story gable-and-wing brick Period Cottage with a front chimney, a corner porch with decorative iron posts and an iron roof railing, 6-over-6 sash windows, and 2 side gabled wings. David Deaver, bookkeeper at The Fidelity Bank, was the owner-occupant in 1930-1940.
3 Bedroom 1 Bath bungalow built in 1929 by a banker working in downtown Durham, NC by Mr. Deaver.  The house is next door to what is known as the Palmer Home, but before their major renovation the house next door was a small farm house.  The home on the other side of the 208 Forestwood was not built until the 50's.  We are only the third owner of this quaint home, and love both the house and the neighborhood.  Recently I pulled up the green shag carpet - that I am sure was put down in the 50's and found beautiful wood floors, which I am painstaking refinishing.  The wide baseboard, picture rail and door/window frames makes the house a beauty.