In tours
This building does not appear in any tours yet.
Last updated
Wed, 11/23/2011 - 10:23pm by gary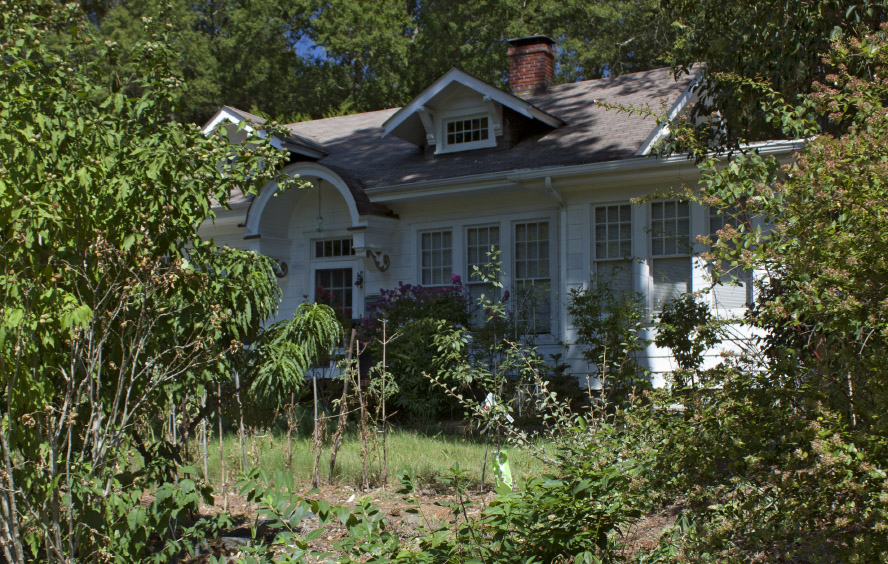 08.28.11
J.V. Hundley House.
1 1/2-story Craftsman style house with plain siding, a side gable roof with deep, bracketed eaves, and two front gable bracketed dormers. A prominent bracketed hood shelters the front French door. It has an interior chimney and 9-over-1 sash windows. The side porch has large fluted columns.
1925 CD: J.V. Hundley occupant.