2108 EAST MAIN / ALFORD HOUSE
Built in
1890-1900
/ Modified in
1930-1940
In tours
Last updated
Thu, 10/04/2012 - 10:43pm by gary
Comments
Built in
1890-1900
/ Modified in
1930-1940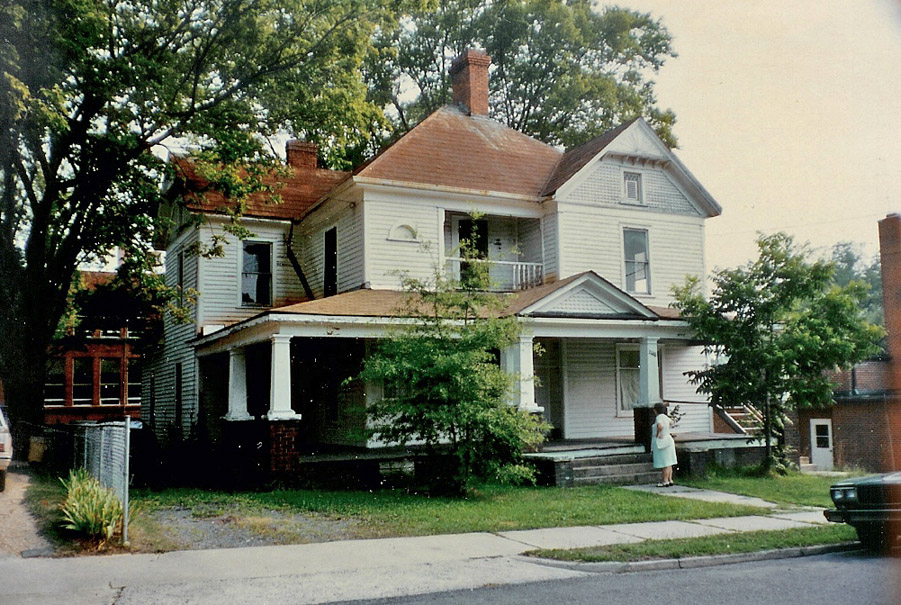 2108 East Main, 1985
(Courtesy Sherry Handfinger)
From the historic inventory:
This late 19th century house constructed for [Thomas] Alford is one of the most elaborate Queen Anne style houses surviving in East Durham. Originally, the house stood on South Guthrie Avenue directly behind the former Y.E. Smith School. It was built for Thomas H. Alford, who ran D.L. Alford and Company, a grocery and general merchandise store on South Driver Street. The city purchased the house in the 1930s for use by the school's home economics department. The house was moved to the present site in the 1930s to make room for additions to the rear of the school.
Its vernacular ornament concentrated in the gables consists of scalloped boards and carved sunbursts supported by sawn brackets. The west gable surmounts a two-story three-sided bay and incorporates sawn drop pendant brackets at its apex. The porch posts of box pylons on brick plinths appear to be replacement supports, probably installed when the house was moved to its present site.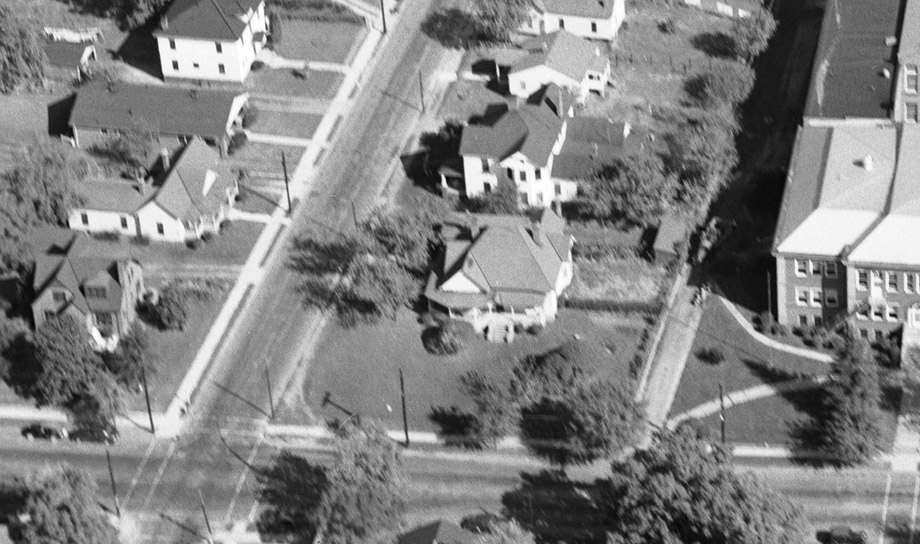 1950s aerial showing the west side of 2108 East Main before the construction of the fire station next store.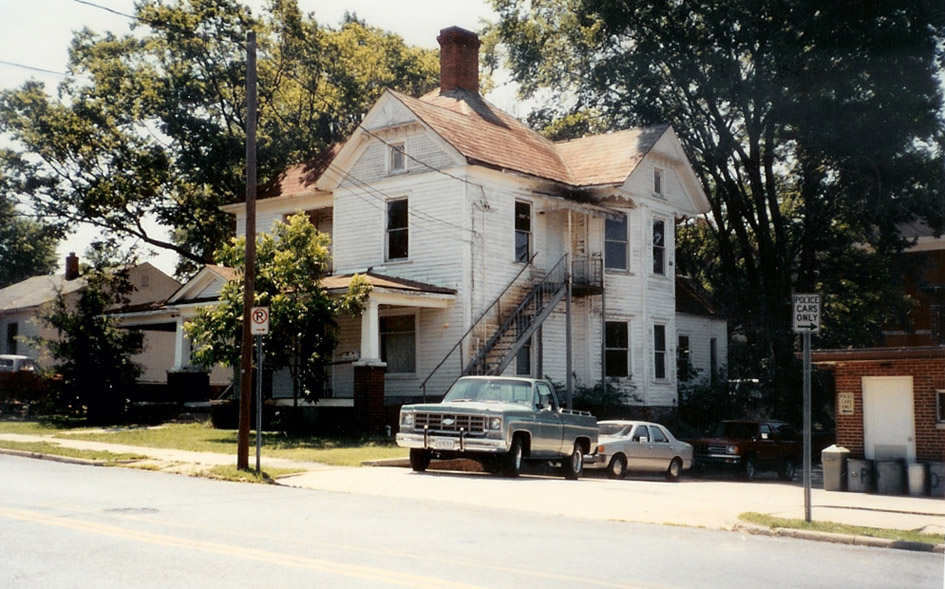 2108 East Main, 1985
(Courtesy Sherry Handfinger)
The house was purchased by the current owner-occupant in 2007.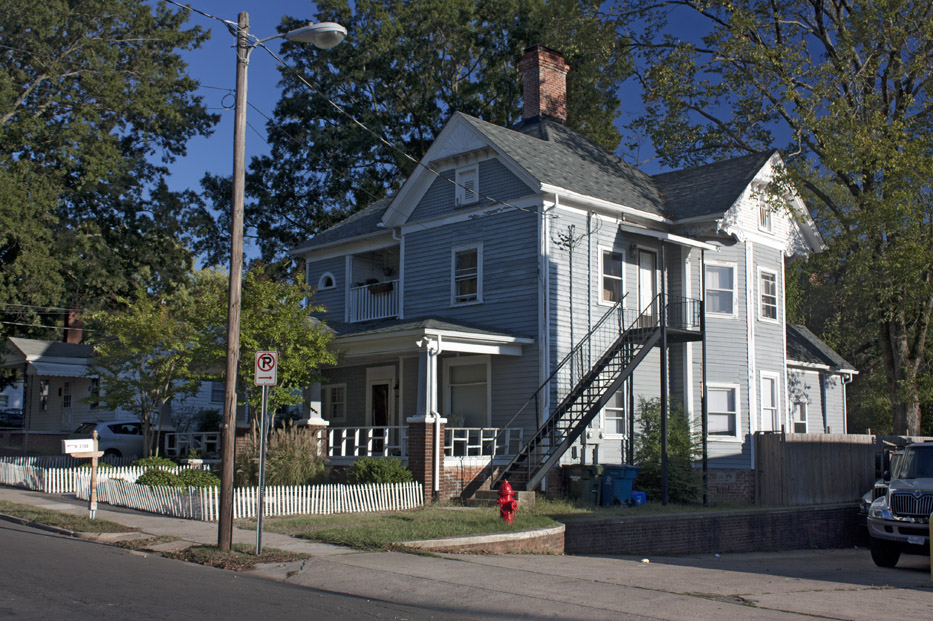 2108 East Main, 10.02.10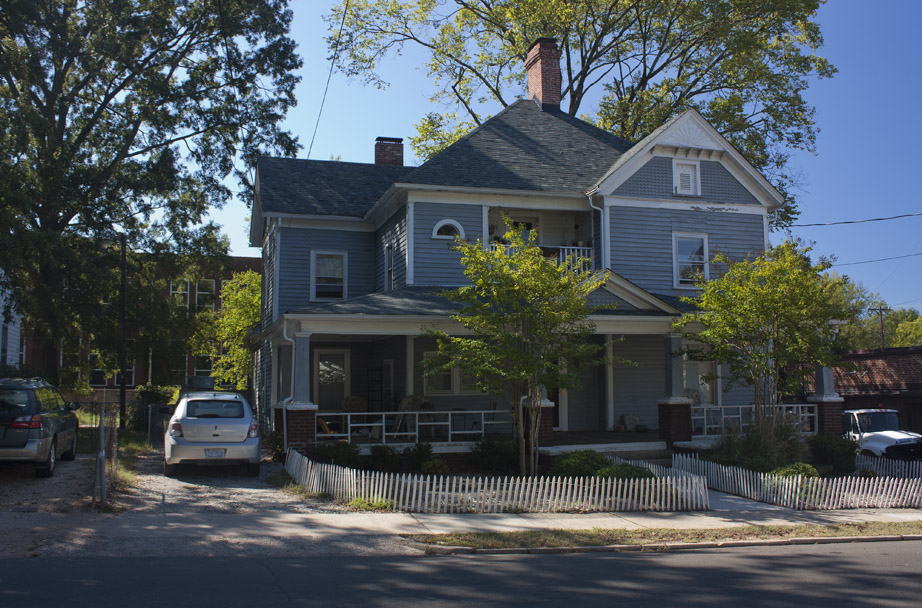 2108 East Main, 10.02.10
Find this spot on a Google Map.
35.985715,-78.877456