2112 CONCORD ST. - JEFFERSON & VIRGINIA EASON HOUSE
In tours
This building does not appear in any tours yet.
Last updated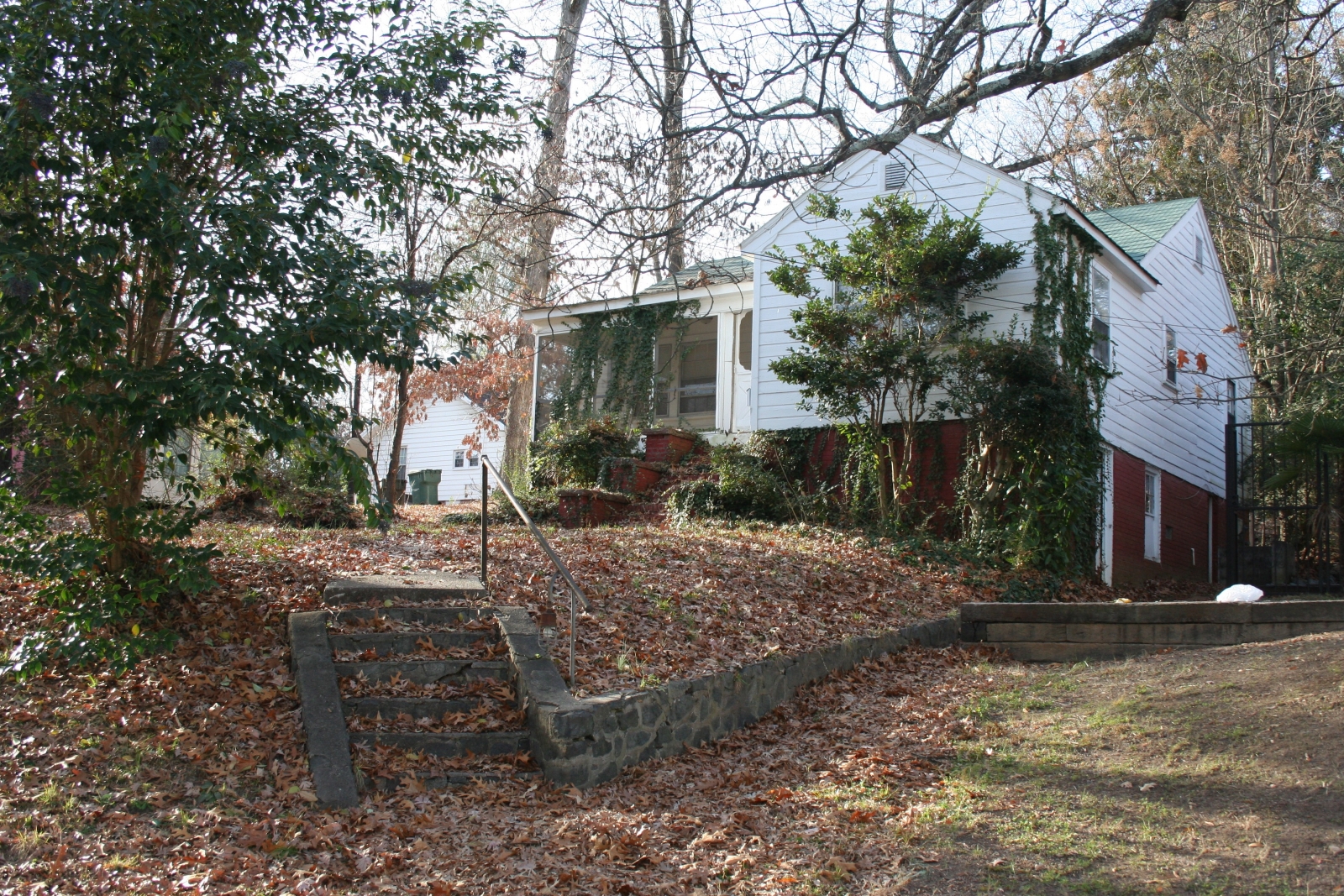 From the National Register Historic District listing:
2112 Concord Street – Jefferson and Virginia Eason House – c. 1944
Contributing Building
Set back from the street and on a slight rise, this one-story, side-gabled, Minimal Traditional- style house is three bays wide and double-pile with a projecting front-gabled wing on the right (north) end of the façade. The house has plain weatherboards, six-over-six wood-sash windows, paired on the façade, and an interior brick chimney. The entrance, centered on the façade, is sheltered by a shed-roofed porch supported by square posts and enclosed with screens. It is accessed by brick steps flanked by brick knee walls with concrete caps. There are two basement- level entrances on the right elevation and a stone wall on the right side of the property has stone steps that lead to the front yard. The earliest known occupants are Jefferson Eason, USO director, and his wife, Virginia Eason, in 1944.
According to the 1960 Hill's city directory, the Easons were still residing at 2112 Concord.  Mr. Eason appears to have retired, while Virginia Eason was listed as an employee at the W. C. Lyon Hardware store.