2117 EAST MAIN - BOYD HOUSE
In tours
Last updated
Mon, 06/17/2013 - 12:38pm by gary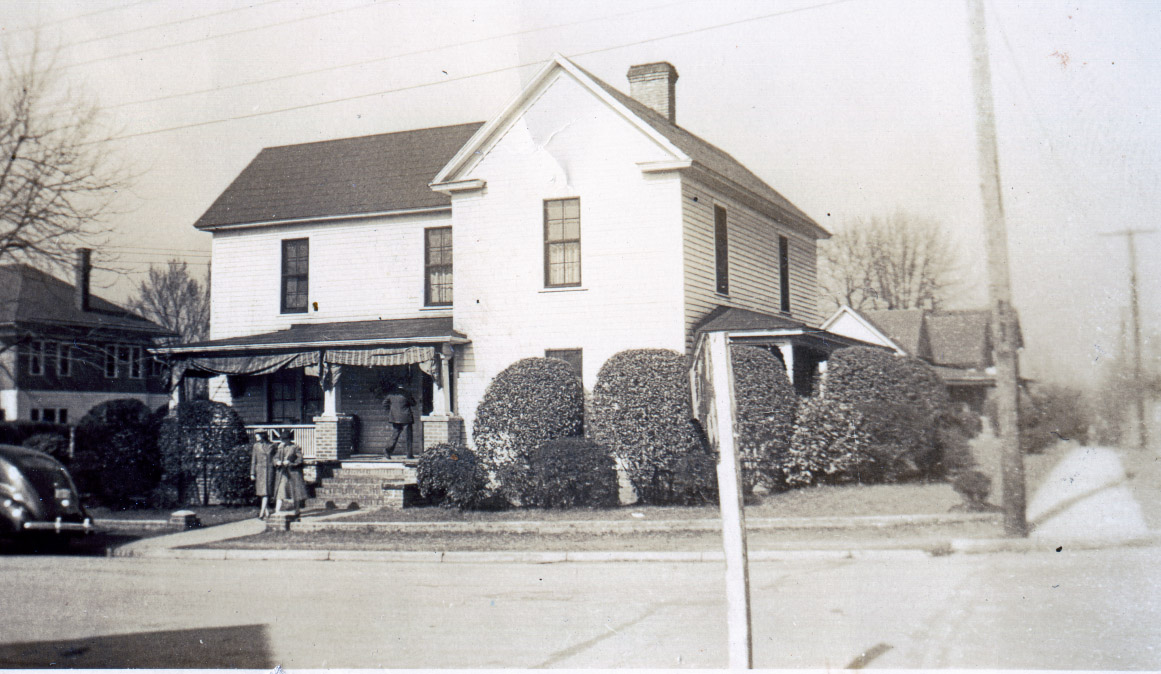 2117 East Main Street, looking north from Guthrie and Main, January 1943
(Courtesy Billie Boyd)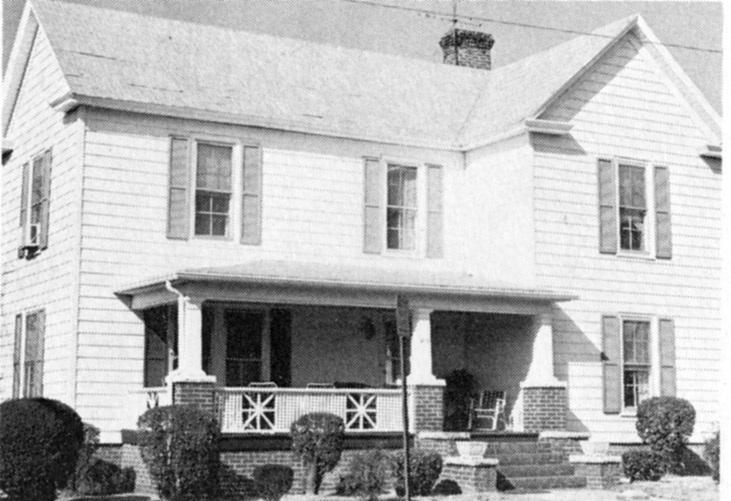 2117 East Main, 1980
Carpenter Thomas M. Young built this two-story T-shaped house around 1905. Mr. Boyd, who had been living in a house next door on South Guthrie Ave. that was constructed by Young for his daughter and her husband, purchased this house from the Young estate and moved into it in 1930 after leasing it out for a short while.
One room additions on the rear of the original house resulted in a double-pile center hall plan on the first story. The basic house type is enhanced on the interior by handsome woodworking and intricate Victorian mantelpieces with overmantels featuring rich turned ornament that reflect Mr. Young's carpentry skills.
The Boyd family has continued to live in the house since the 1930s, although as of March 2011, it is for sale.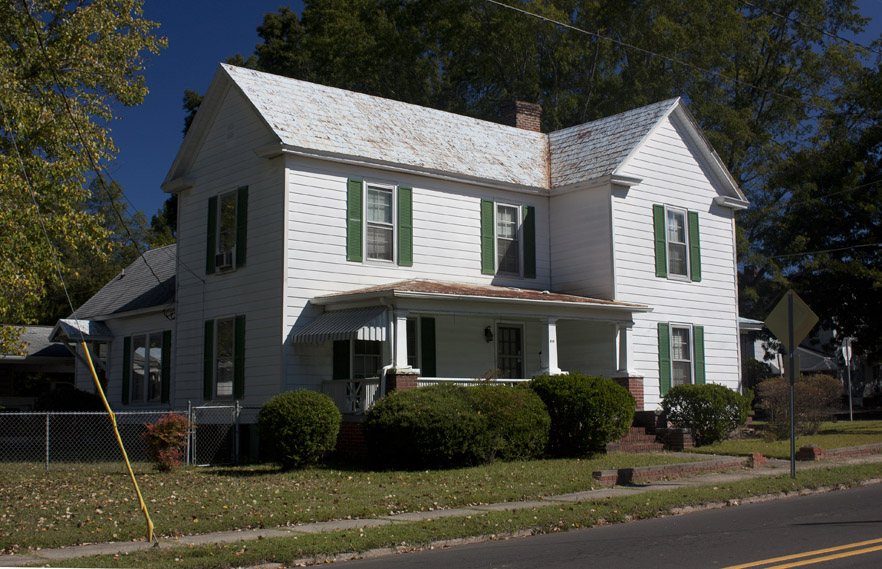 2117 East Main, 10.02.10
(Below in italics is from the 2004 East Durham National Register listing; not verified for accuracy by this author.)
Young-Boyd House. Large 2-story gable-and-wing house with a 2-story rear ell, 4-over-4 sash windows, and a 1-story porch sheltering the main block with replacement Craftsman posts. A hipped porch extends the length of the side elevation facing N. Guthrie Ave., with replacement metal posts. All-over vinyl siding. Carpenter Thomas M. Young built the house for himself. The interior contains handsome woodwork created by Mr. Young. At Mr. Young's death about 1930, M.R. Boyd, Sr., who lived next door on N. Guthrie Ave., purchased the house and lived here. His son inherited the house and was still living here in the 1980s. [Robert, Durham A&HI} 1913 SM. 
NC Shed/Carport . Ca. 1950, ca 1960. Front-gable shed with German siding connected to a front-gable vinyl-sided shed by a 2-car wooden carport.
Find this spot on a Google Map.
35.986012,-78.876467