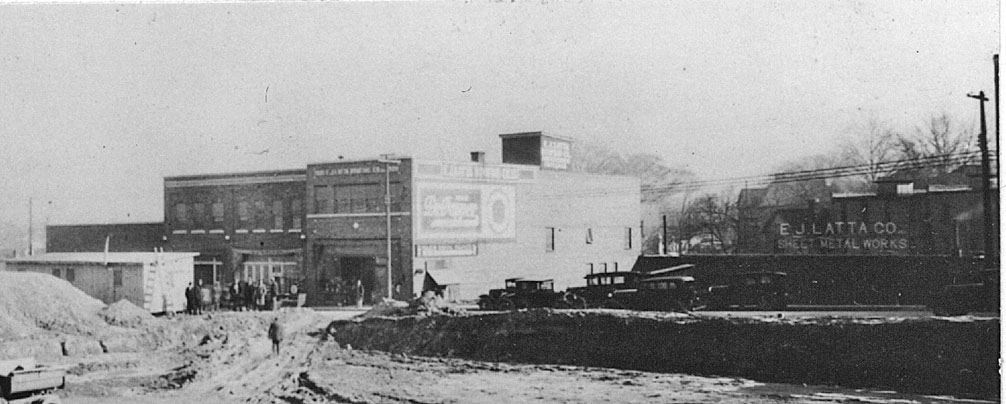 216 Rigsbee, on the right.
(Courtesy Durham County Library)
The once-residential area on Rigsbee developed from the tobacco warehouses south and from Mangum north during the 1920s. The house in the middle, now 204-208 Rigsbee, was demolished for parking (yep, even back in the 1920s.) The above photo shows the lot to the left of 216 Rigsbee from the construction site of the post office, 1934. 400 East Chapel Hill would be just out of frame to the right.
Below, this picture from 1938 shows that the lot remained vacant - it appears that there might be a parking kiosk at the back of the lot.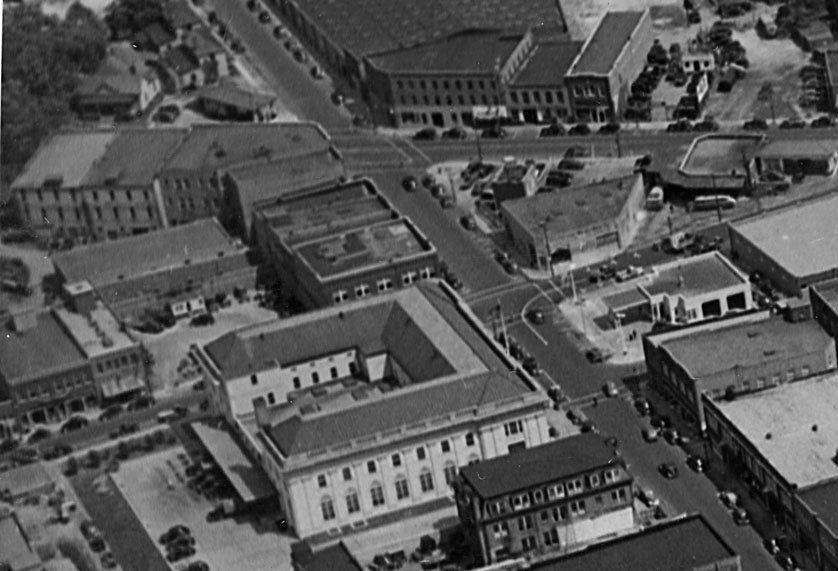 Looking east, 1938.
(Courtesy Duke Archives)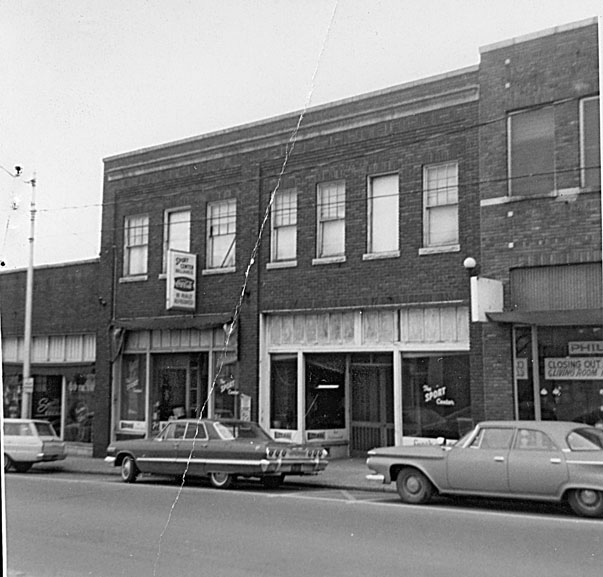 A piece of 216 Rigsbee to the right, looking northeast, 1966.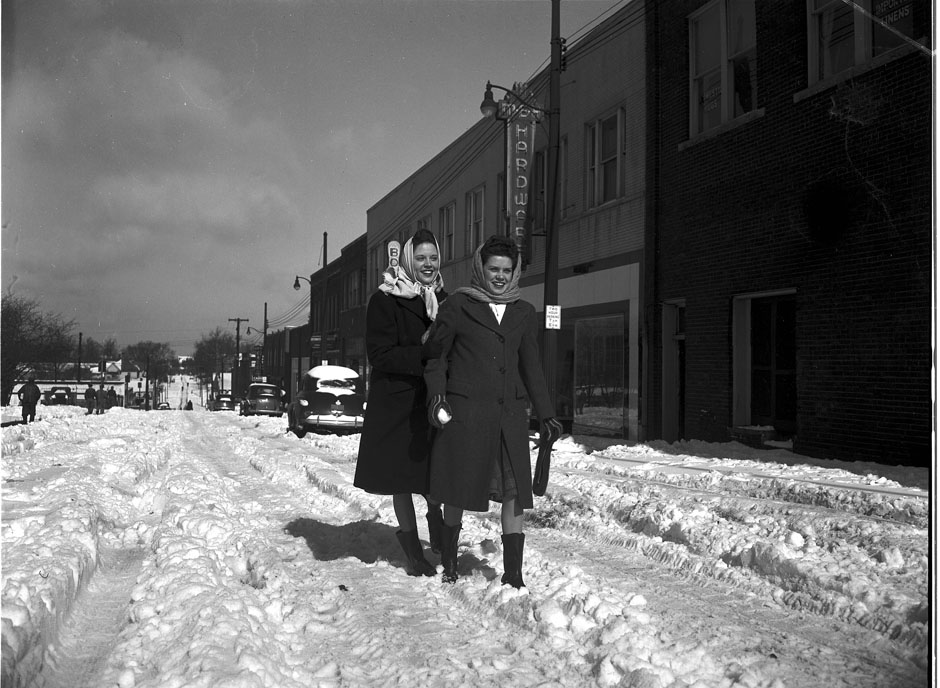 A view of the buildings on the right, 1945.
(Courtesy Herald-Sun)
The post office makes a view of the front of the buildings difficult - only the top floor is visible.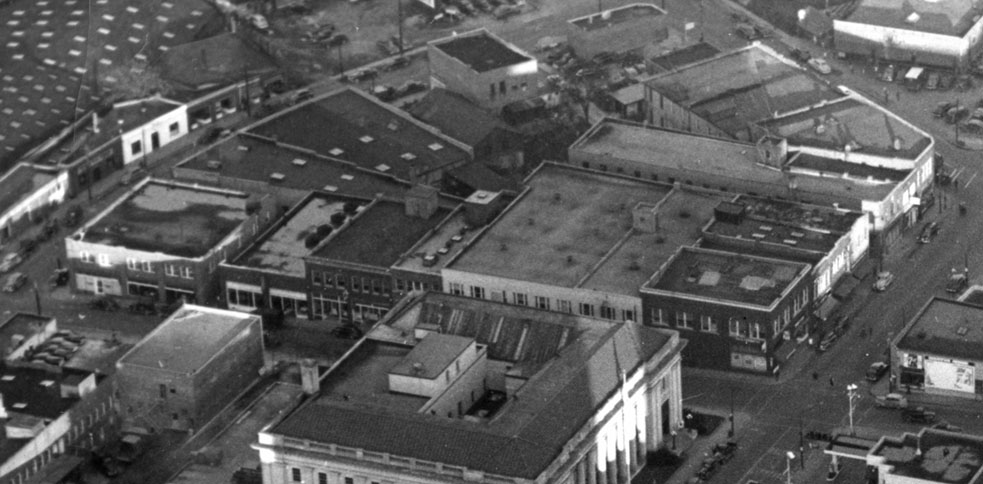 A view of the east side of the 200 block of Rigsbee, 1960.
(Courtesy Duke Archives)
216 Rigsbee later became the offices of William Piatt, engineers - Piatt designed the Hillandale reservoir and treatment plant, the north side treatment plant, and the Lake Michie Dam.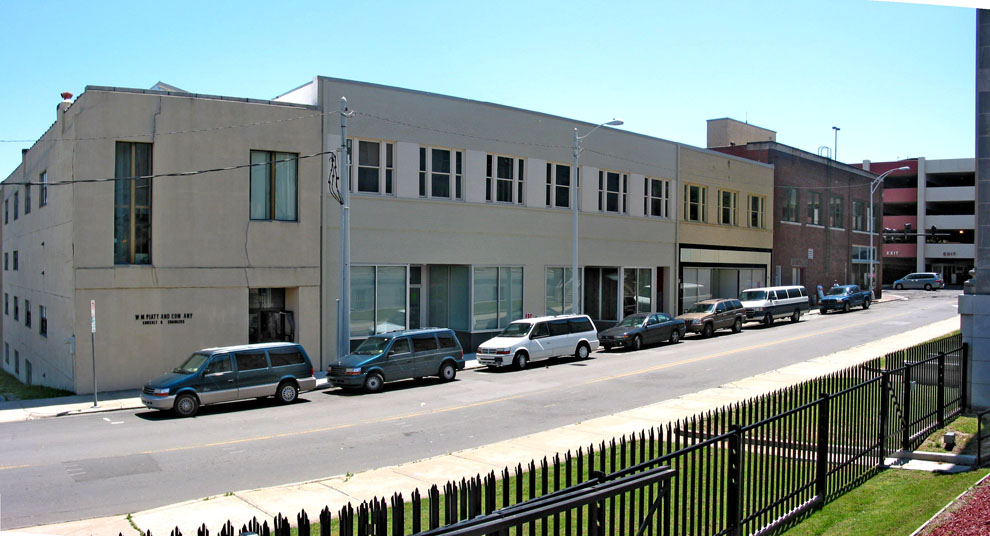 Looking east-southeast, 2007. 216 Rigsbee is to the left.