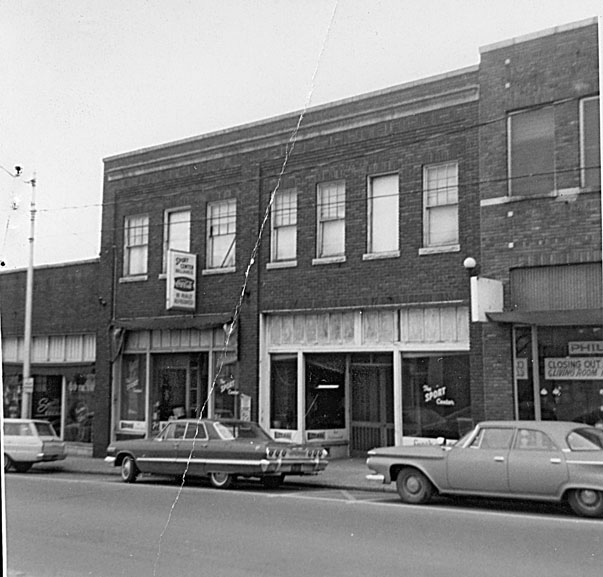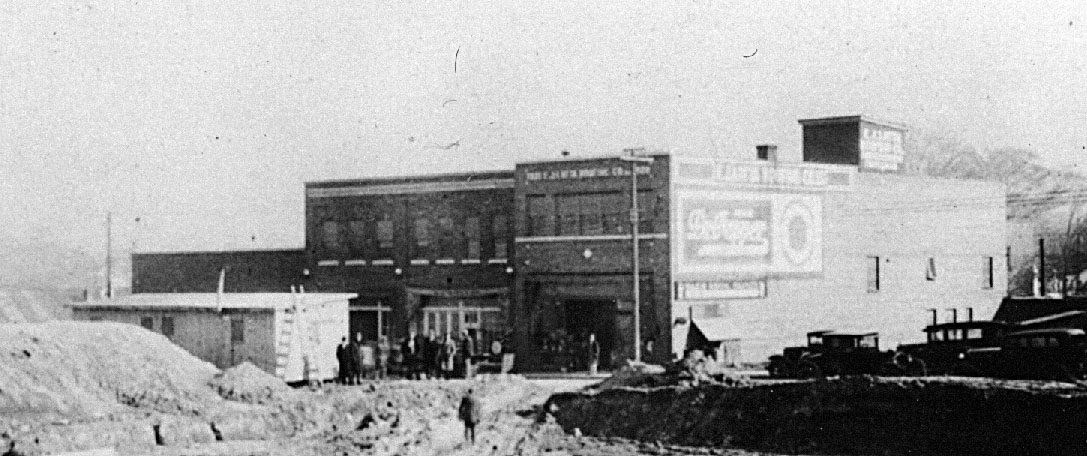 The structures near the intersection of Rigsbee and Morgan were likely constructed in the 1920s, on land that had previously been residential. The buildings, like most of Morgan St. contained light industry and services. Many of the commercial buildings in this area had a market relationship with the nearby tobacco warehouses, providing services, meals, or products to farmers or people working in or around the warehouses.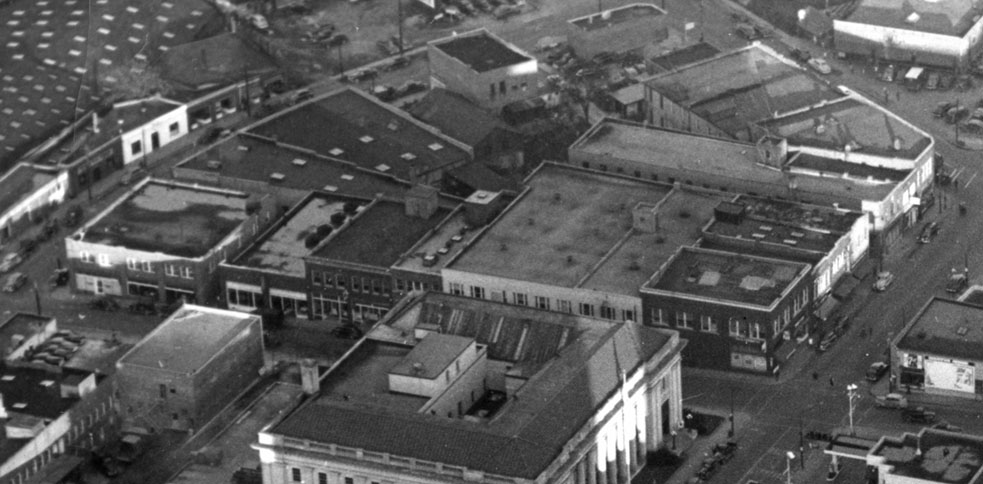 A view of the east side of the 200 block of Rigsbee, 1960.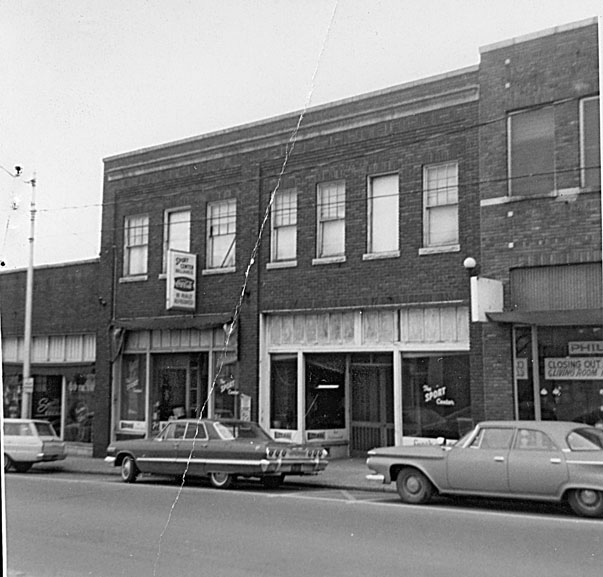 218-220 Rigsbee, looking northeast, 1966.
Both sides of Morgan St., and much of Rigsbee were cleared in the late 1960s by the city using urban renewal funds - expressly to create more parking. 220 Rigsbee survived, although it was significantly modified.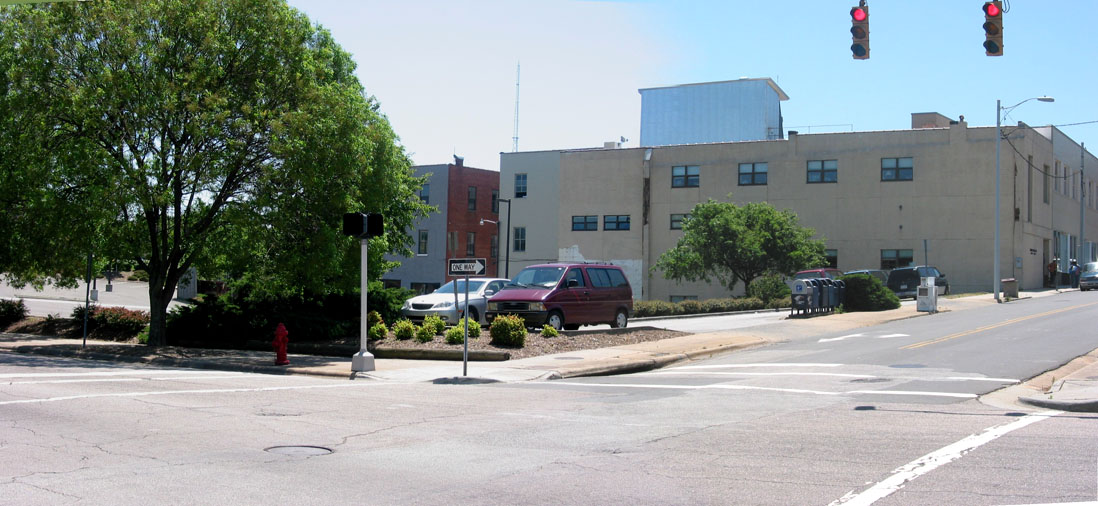 Looking southeast from Morgan and Rigsbee, 2007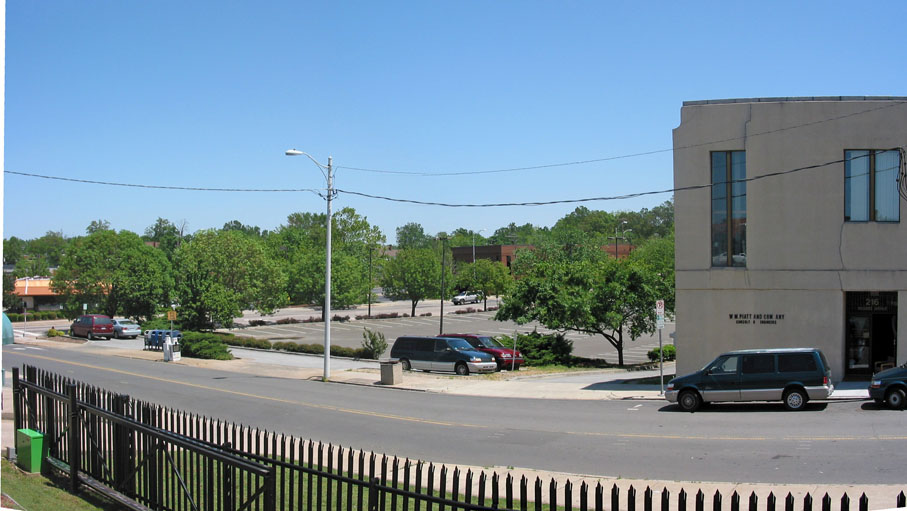 Looking northeast from Rigsbee, 2007.