In tours
This building does not appear in any tours yet.
Last updated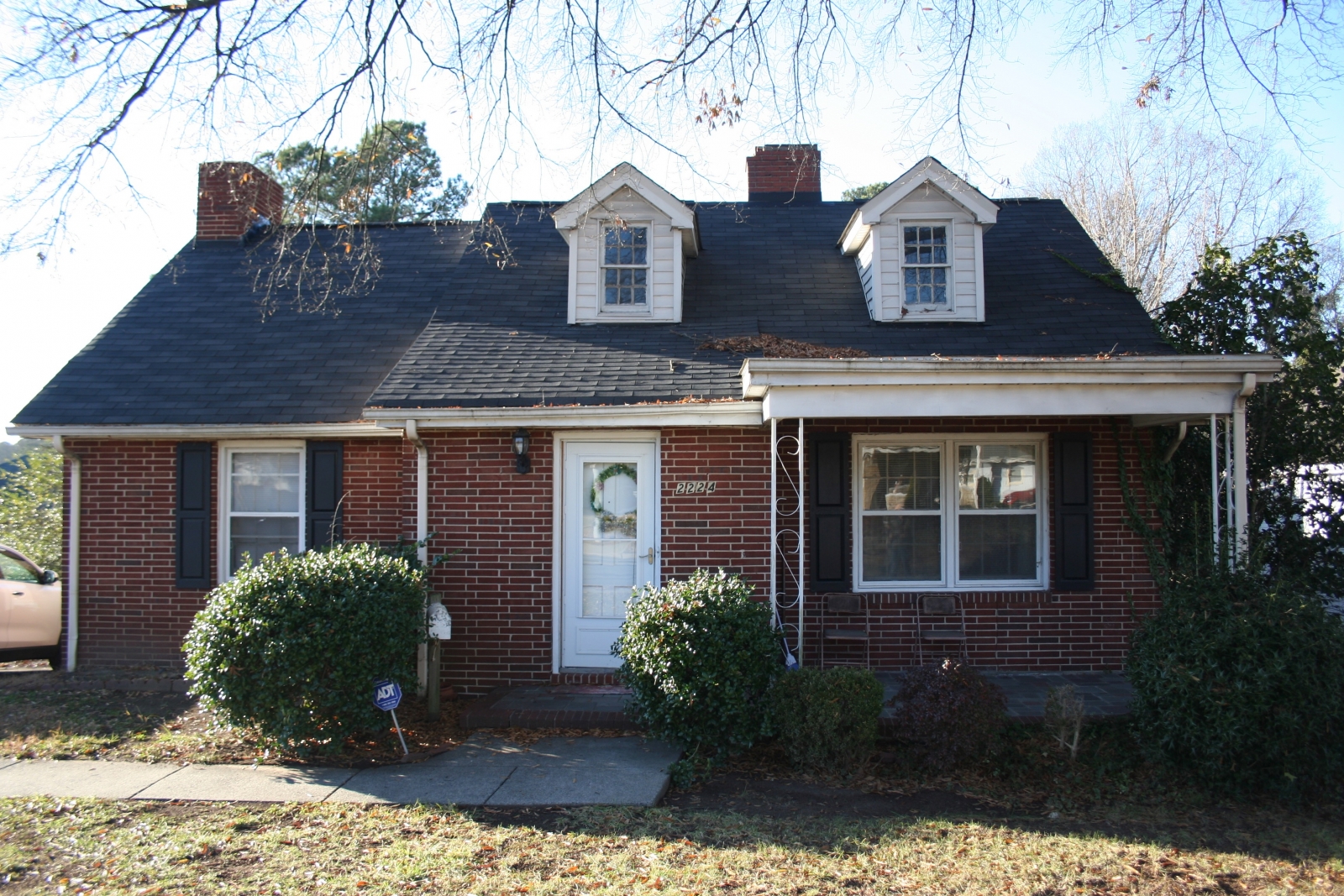 December 2017 - Photo by Heather Slane for National Register Historic District application
Located at the northwest corner of Fayetteville and Cecil streets, this one-and-a-half-story, side-gabled Period Cottage is three bays wide and double-pile with the left bay recessed slightly under a lower roofline. The house has a Roman brick veneer, six-over-six wood-sash windows, paired on the right (north) end of the façade, and an interior brick chimney. The entrance, a four-panel wood door centered on the façade, is accessed by an uncovered stoop. However, a flat-roofed awning on decorative metal posts shelters the right bay of the façade. There are two gabled dormers on the right end of the façade, each with vinyl siding and a single six-over-six wood window. The left (south) elevation has an exterior brick chimney flanked by windows with rectangular louvered vents flanking the chimney in the gable. A flat-roofed frame wing extends from the right rear (northwest). The earliest known occupants are Arthur Green, an employee at Durham Fish & Produce Company, and his wife, Nettie Green, in 1930.
The 1930 City Directory shows the address as 2218 Fayetteville Street which indicates that the house number was changed for unknown reasons.  
On February 15, 1937, T.A.Grady and his wife, Dovie R. Grady sold this property to Raymond Williams and his wife, Pallie G. Williams.
The City Directories for 1945, 1950, 1955, and 1960 show the address as 2224 Fayetteville Street and the owner as Raymond Williams and Pallie G. Williams.
On May 2, 2011, Pallie G. Williams sold the property to Katrina Boykin Walker, who remains the current owner.