28 OAK DRIVE -EGBERT HAYWOOD HOUSE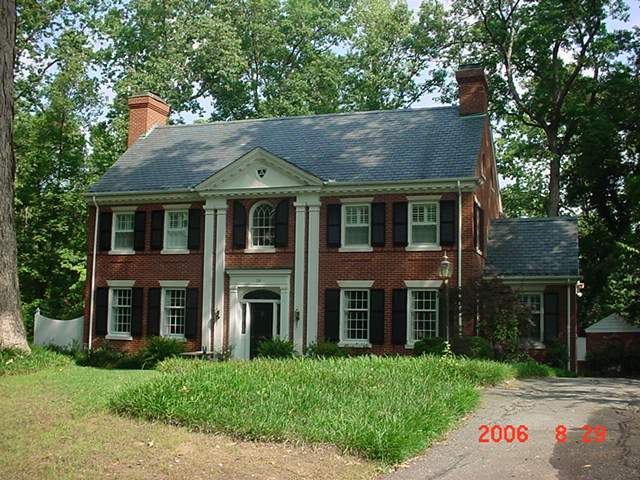 H. Raymond Weeks, partner in the prestigious Durham architectural firm of Atwood and Weeks designed the Georgian Revival style house for attorney Egbert Haywood and his wife Margaret around 1940. The rich ornamentation of the five-bay facade is concentrated in the entrance bay where paired pilasters rise a full two stories to a slgihtly projecting pediment. Between the pairs of pilasters, a simple neoclassical surround with a denticulated cornice enframes the entrance. With this frame, decorative leaded sidelights and a fanlight highlight the front door. The arched window above the entrance contrasts to the house's other 6- over-6 rectangular windows and splayed stone lintels. At right is a 1-story wing, and an exterior and an interior end chimney flank the main block.
Georgian Revival style motifs are carried throughout the interior.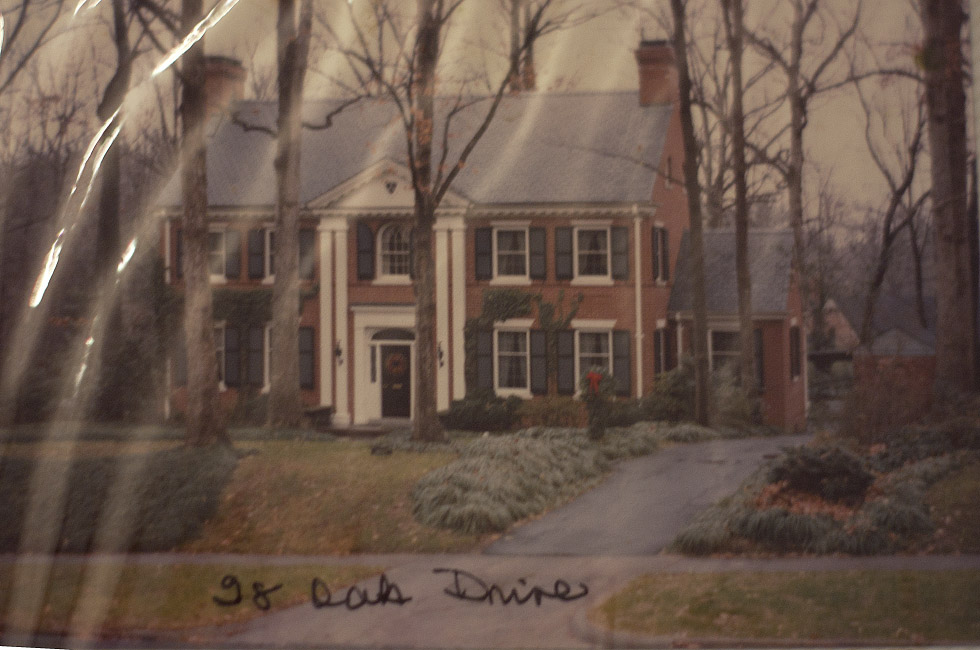 (Courtesy Margaret Haywood)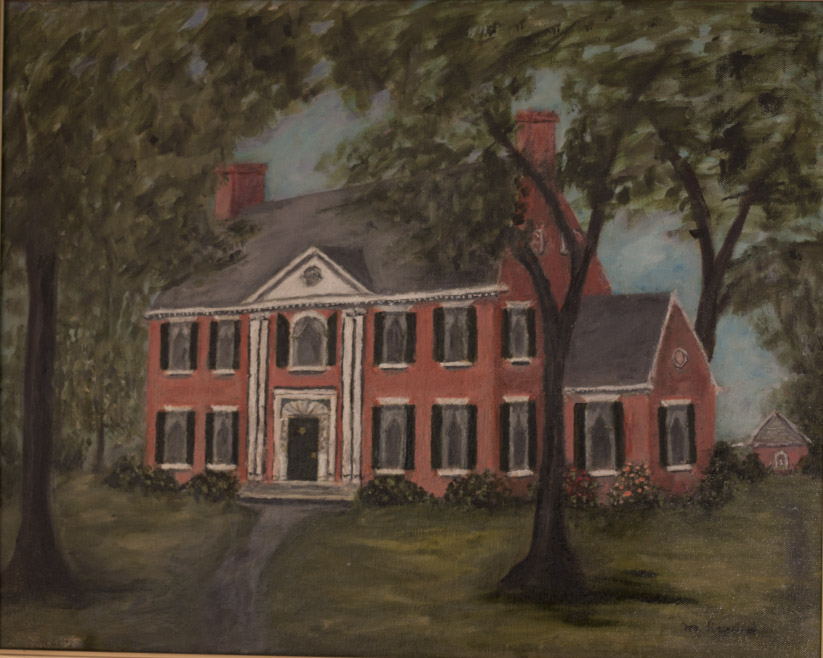 Painting of 28 Oak Drive by Margaret Haywood.