301 WEST MAIN ST. - SPARGER BUILDING
Built in
1890-1910
/ Modified in
1925
/ Demolished in
1961
In tours
This building does not appear in any tours yet.
Last updated
Sat, 10/27/2018 - 10:09am by gary
Comments
Built in
1890-1910
/ Modified in
1925
/ Demolished in
1961
301 West Main was the home of the C.D. Kenny Company, a local tea, coffee, and sugar store, soon after the turn of the century. The C.D. Kenny company subsequently moved to 327 W. Main St.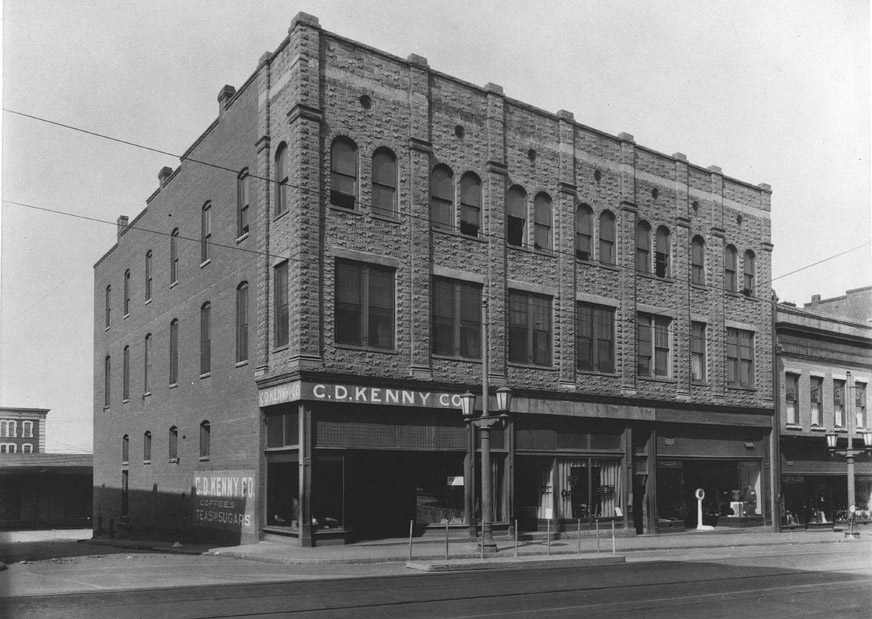 301 West Main, 1910s.
(Courtesy Durham County Library)
A facade change occurred sometime during the 1920s, and the building became the first location of Sears and Roebuck in Durham.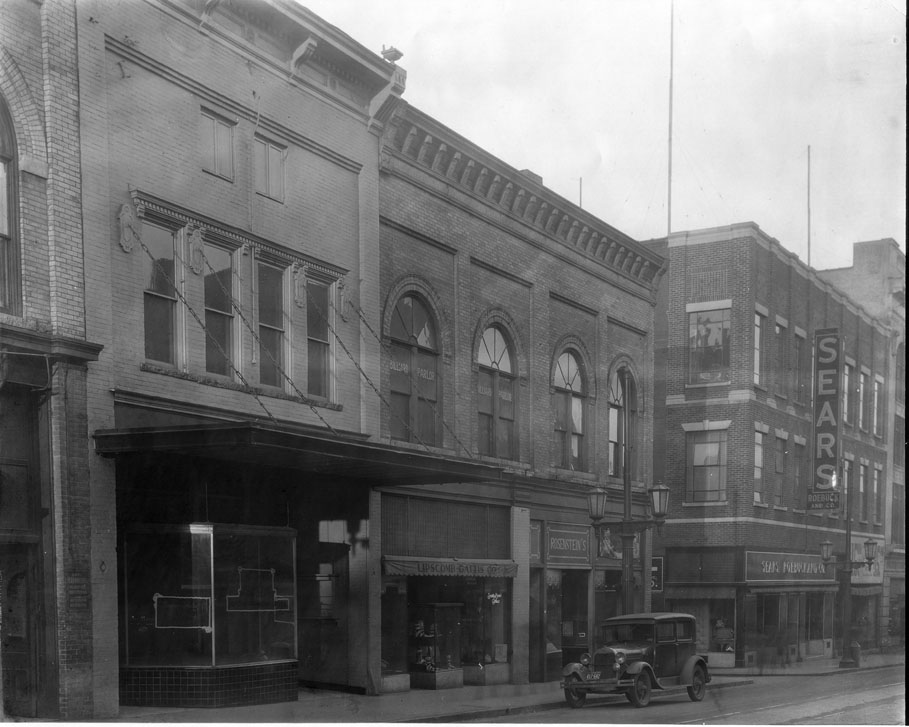 Looking west in the 200 block of West Main St., 1930s
(Courtesy Duke Archives)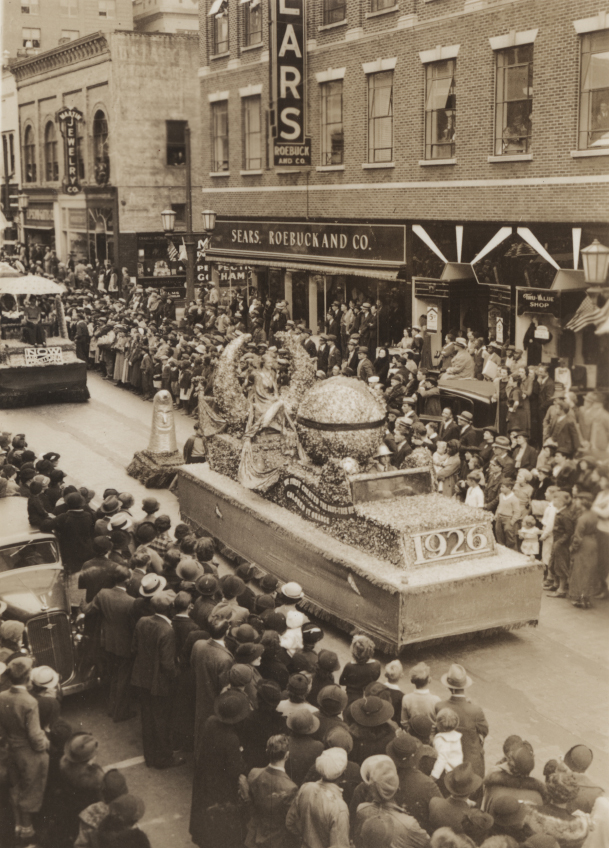 (Courtesy Duke Archives)
When, in 1947, Sears moved down Main Street to their new building (site of the current health department), the building at 301 West Main became the Charles Department Store. This view of the store is from the mid 1950s.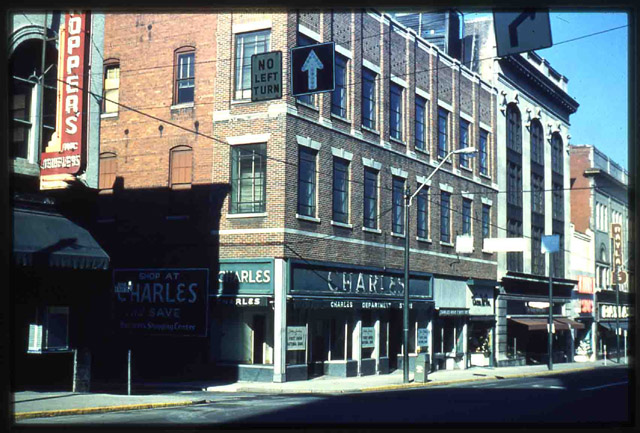 (Courtesy Durham County Library)
The store was not to survive the 1960s, however.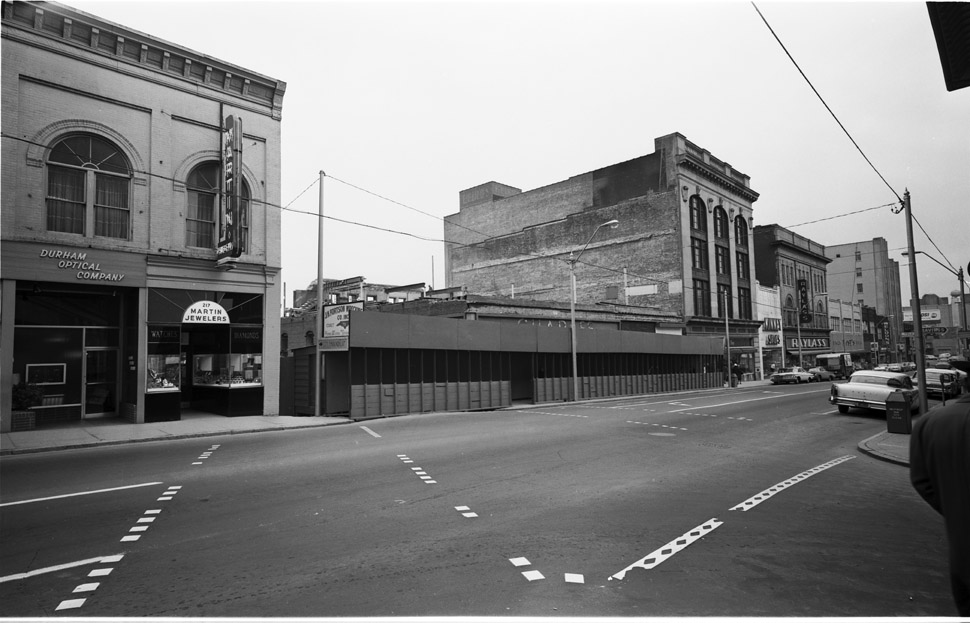 (Courtesy Herald-Sun)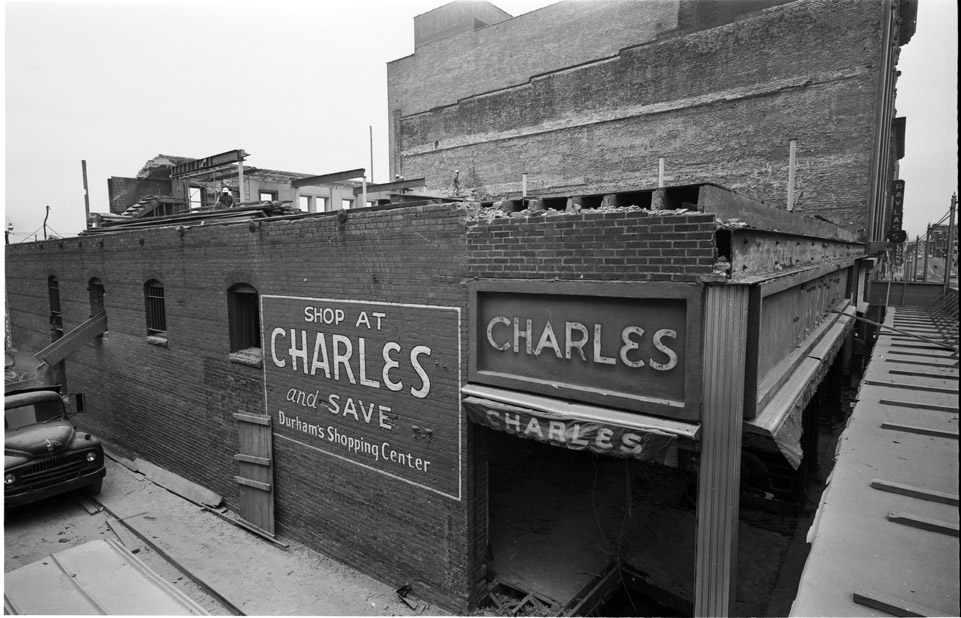 (Courtesy Herald-Sun)
A view from the demolition site, looking northeast at the Temple Building, the Washington Duke Hotel, The Trust Building, and the Hill Building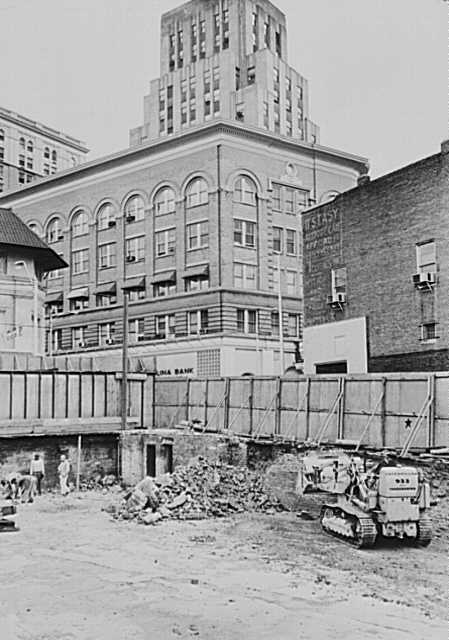 (Courtesy Duke Archives)
In 1962, the First Union Bank decided this would be a good spot for a new building.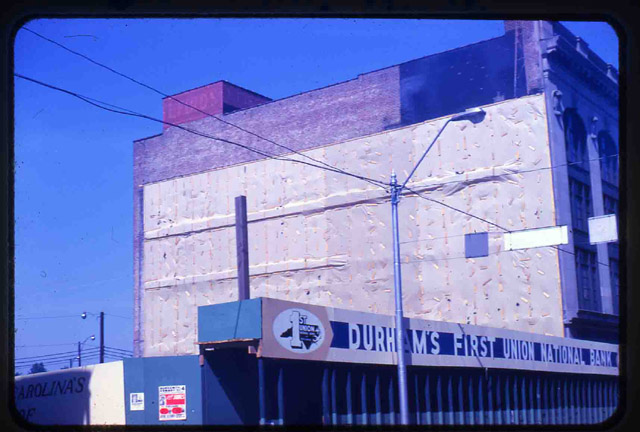 (Courtesy Durham County Library)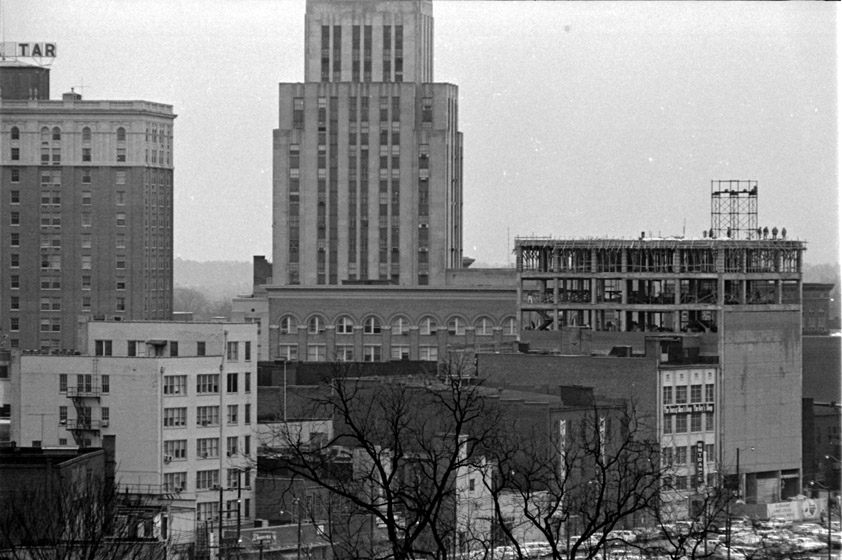 Under construction, 01.08.64
Rise, modernism, rise!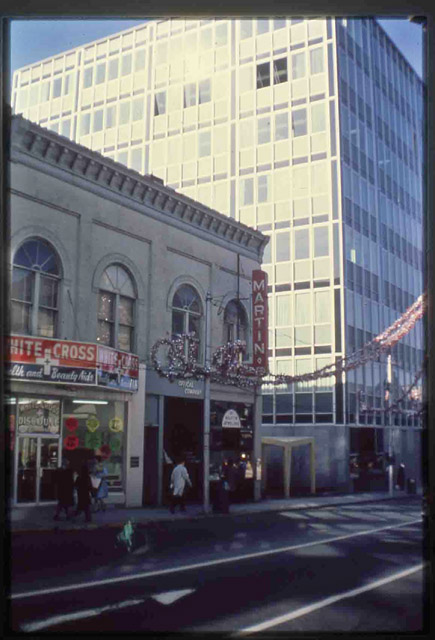 301 W Main, 1964
(Courtesy Durham County Library)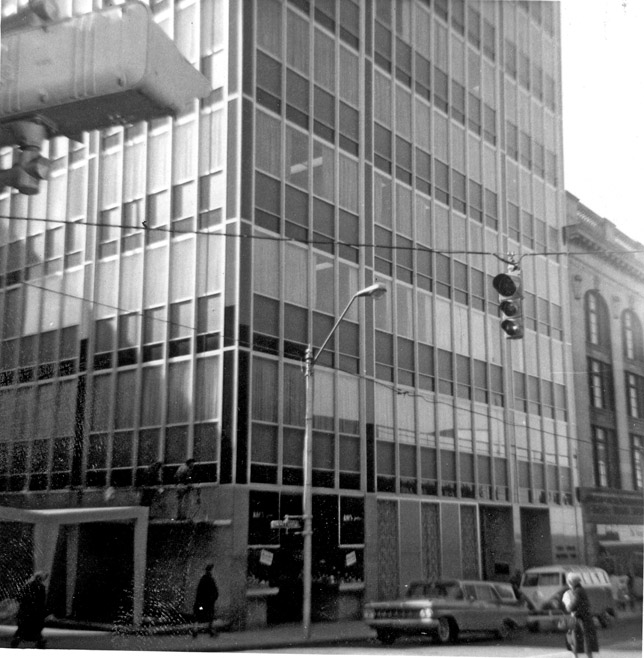 301 West Main, February 1966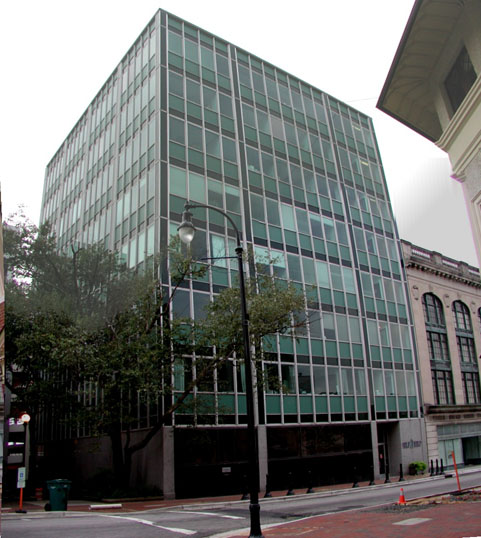 The building in 2006, owned by Self-Help Credit Union
Before I cement the impression that I am purely a traditionalist, I must say that I can respect this building. I won't say that I wouldn't like the previous building to still be there, but this building works, particularly when contrasted with the Washington Duke Motel building. It has a reasonable base that respects the base of the surrounding buildings, decently colored window-walls, and a height/massing that works in the surrounding context. (The trees help a lot.)
Modernism can be done well, but its starkness of ornament and free-form nature mean that it can also be done very, very badly.