302 NORTH ROXBORO
Built in
1910-1935
/ Demolished in
1970
Comments
Built in
1910-1935
/ Demolished in
1970
The east side of the 300 block of Roxboro consisted of apartment houses - as did much of the first few blocks of Roxboro north of Main St.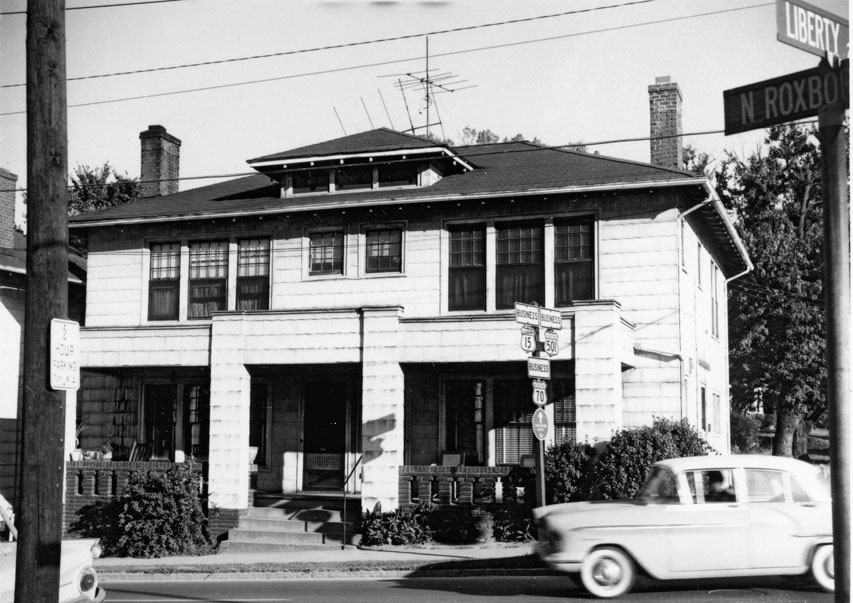 302 N. Roxboro, on the northeast corner of Roxboro and Liberty, 1963.
These houses were torn down using urban renewal funds during the late 1960s.
In 1976, the new main library building started construction, taking up the entire block bounded by Queen, Holloway, Liberty, and Roxboro.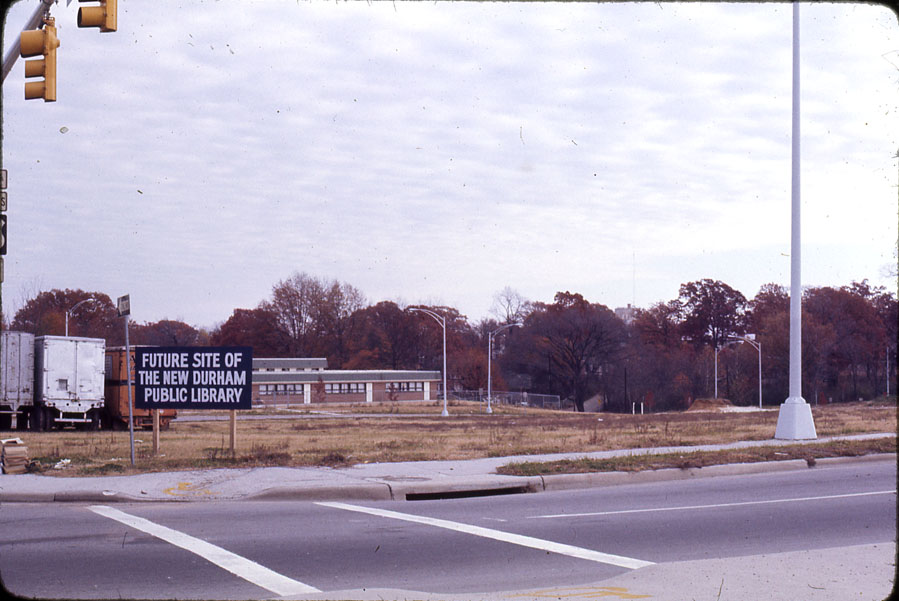 Looking northeast from Liberty and Roxboro, 1976.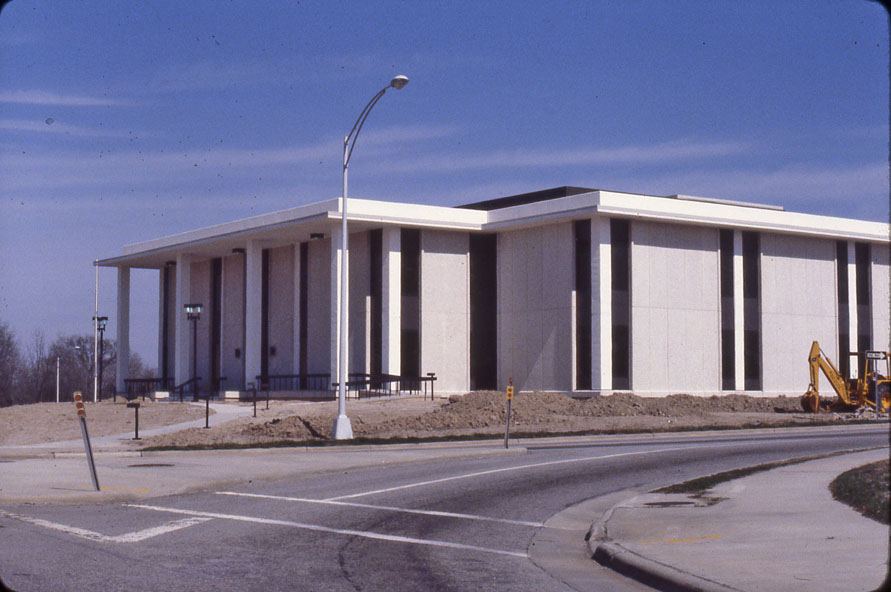 Looking northeast from Liberty and Roxboro, 1976.
This remains the Main Library site, a major asset to the east side of downtown.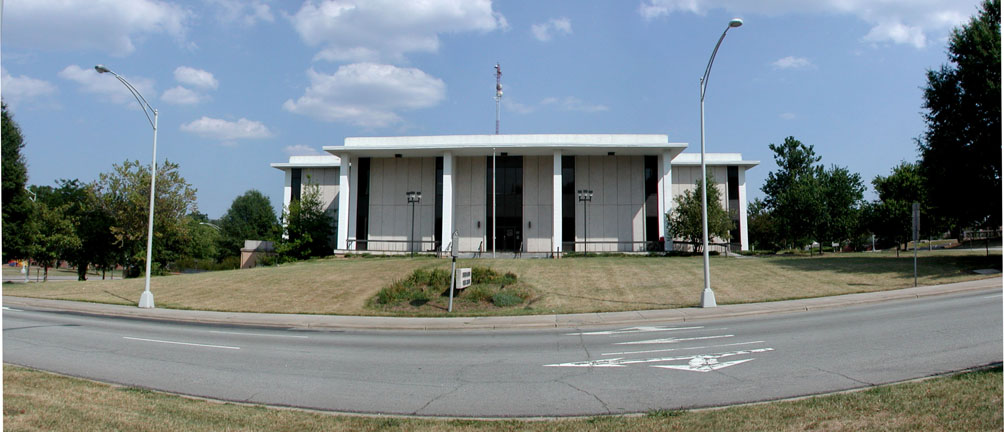 Looking east, 2007 at the "front" entrance (which I've never seen anyone use.)
Talk of the library moving seems to have quieted down. I think the building is pretty abysmal, so I wouldn't particularly have a problem with the library getting a new venue - I just think it needs to be on this side of Roxboro. As it is, with free Wi-Fi, a good collection of free DVDs/VHS movies and, well, my favorite - the North Carolina collection - I should say that it is a great asset to downtown in general.