304 EAST TRINITY - CALVARY UNITED METHODIST CHURCH
Built in
1916
/ Modified in
1957-1958
Comments
Built in
1916
/ Modified in
1957-1958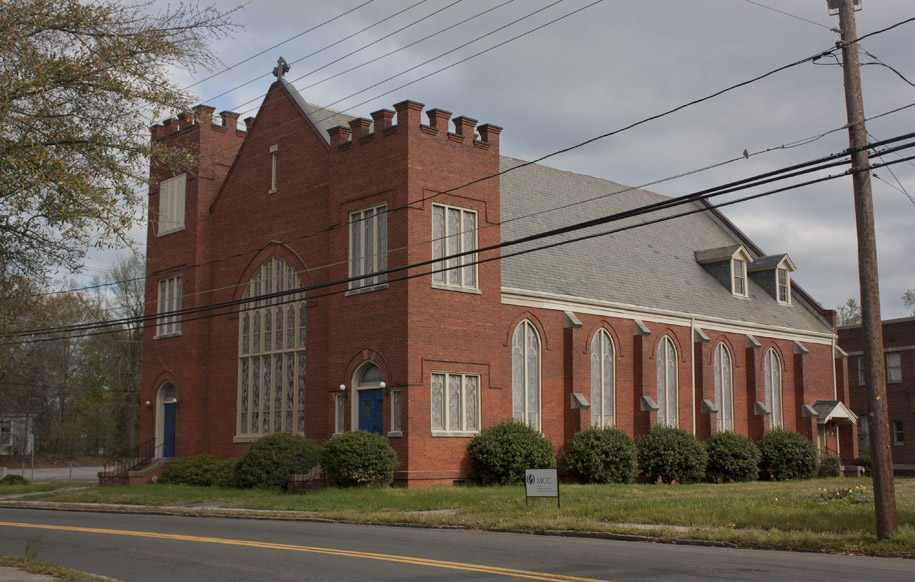 03.28.11
The Calvary United Methodist Church congregation was formed in the 1880s, when, per the historic inventory:
EA Whitaker, a music dealer and Methodist layman, opened a Sunday School mission on the second floor of a store building formerly located in the 800 block of North Mangum Street. Other layen, including Peter Briggs, EJ Parrish, and James H. Southgate, continued the mission until around 1890, when lay minister Reuben Hibberd began to conduct regular church services in addition to the Sunday School Through the efforts of Mr. Hibberd, the generosity of Benjamin Duke and others, a frame building designated the Mangum Street Methodist Episcopal Church, South was erected at the corner of Cleveland and North Mangum Streets in 1902. As the congregation grew, a larger church building became necessary, and in 1914 a building committee purchased the lot at 304 East Trinity for a new church building
The current sanctuary was built in 1916, designed by architects Rose and Rose. The Gothic Revival education wing to the rear of the building was built in 1957-58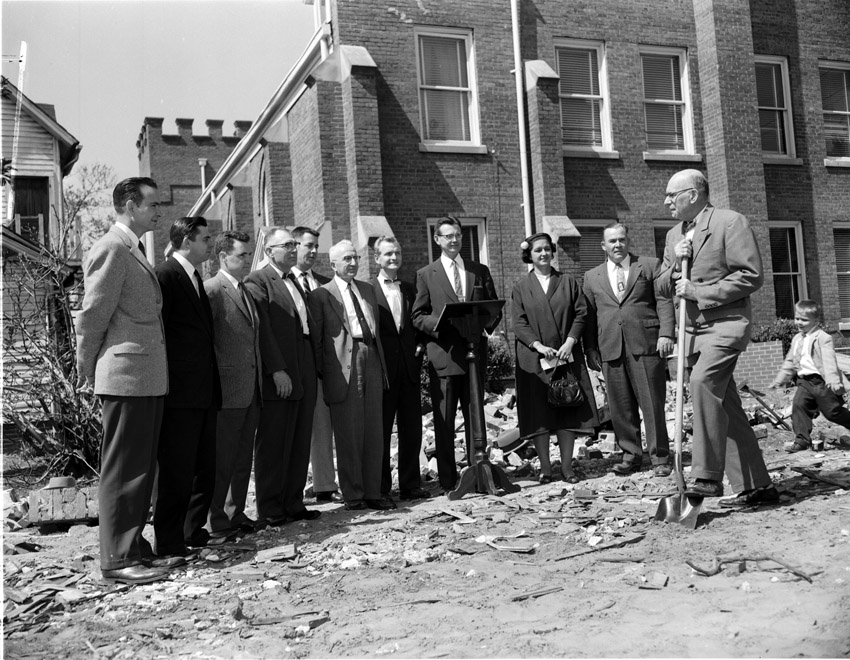 Groundbreaking for Education Building, 04.14.57
(Courtesy The Herald Sun)
Find this spot on a Google Map.
36.005235,-78.891252