311 SOUTH GUTHRIE AVENUE
Built in
1907
/ Modified in
2007
In tours
This building does not appear in any tours yet.
Last updated
Mon, 08/13/2012 - 8:47am by Karen
Comments
Built in
1907
/ Modified in
2007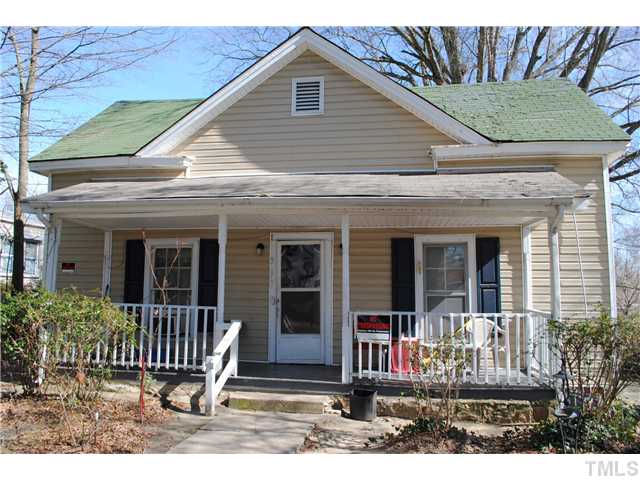 (Below in italics is from the 2004 East Durham National Register listing; not verified for accuracy by this author.)
Robert Green House. Intact one and a half story tri-gable house with German siding, 4-over-4 sash windows, and a shed porch with turned posts and sawnwork brackets and a turned railing. Front windows have 6-over-6 sashes. A quartz wall encloses the front yard. 1930-1940 CDs: Robt. R. Green owner/occupant (auto mechanic, Clark & Sorrell.)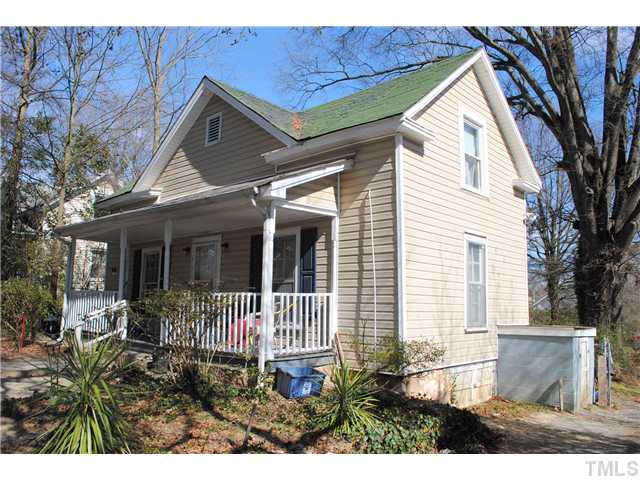 This home was on the market in 2010, and again as of August 2012, for a steal at $15,000.  The MLS listing said that the home had been occupied by the same renters for over 20 years.  At least for the last few years, the home has switched owners every two years like clockwork, each of them chipping away at what was once unique about this house. The house backs up to the fabulous (long abandoned) East Durham Service Station.