312 OAKWOOD AVENUE
Built in
prior to 1913
/ Demolished in
~2000
In tours
This building does not appear in any tours yet.
Last updated
Comments
Built in
prior to 1913
/ Demolished in
~2000
310 and 312 Oakwood were built prior to 1913, contemporaneous with the development of houses along Holloway St. 1/2 block away. While they were in the middle of a large neighborhood by the 1920s, they were placed at the edge of the neighborhood by urban renewal clearance to the southwest.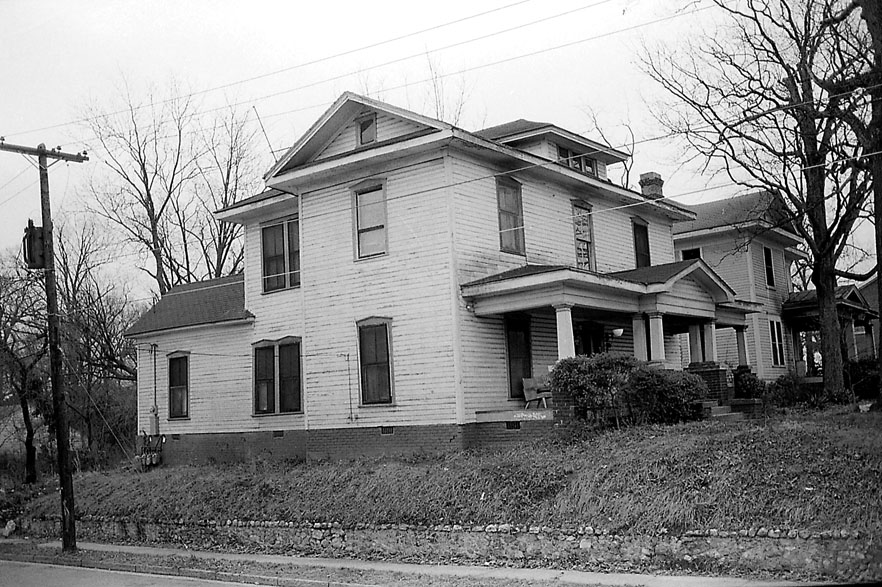 The view of the houses from Carlton and Oakwood, looking southeast, mid 1970s. Unfortunately by this time, 310 Oakwood, although not evident in the above picture, had burned.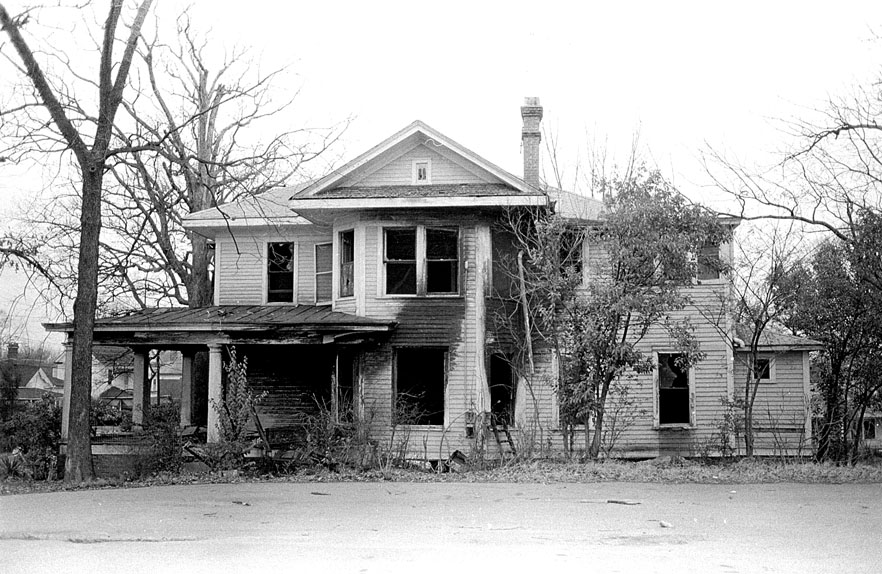 310 Oakwood from the south side, looking north, mid-1970s.
312 Oakwood persisted into the 1990s.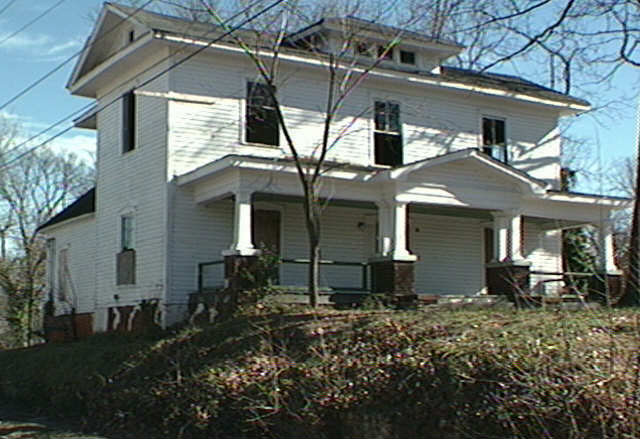 Looking southeast, mid 1990s.
In 2000, my friends Tom Transue and his wife Janice attempted to negotiate a purchase of this abandoned house. To give you a sense of just how long some of us in this city have been trying to deal with this problem (as Tom and I got involved in city-wide preservation at about the same time,) Tom and Janice had to deal with both a difficult owner and a city process that pushed directly towards demolition.
In numerous communications with Housing and Community Development officials (the organization which hatched NIS) Tom and Janice met unresponsiveness or doubt when they weren't being misled. They were told that there would not be a chance to appeal a demolition order placed on the house, when there was an upcoming Housing Appeals Board meeting to decide the fate of the house. There were unreturned phone calls to city council when they tried to communicate that they could save this house. A letter to the editor of the Herald Sun from them, along with the neighborhood association president, failed to stymie the inexorable push for demolition. That the Historic Preservation Society of Durham (now Preservation Durham) had acquired an option on the property in an attempt to save it made no difference.
In the end, with demolition imminent, Chester Jenkins - who is still the owner of this property, tore down the house himself rather than let the city do it. Tom and Janice went on to buy an old home turned rooming house on North Mangum St. that had fallen on hard times (as evidenced by the people that later knocked on their door looking for a prostitute.) It's hard to believe now that Old North Durham was in that kind of condition just 7 years ago, but it was.
Meanwhile, back in Cleveland-Holloway, this still-vacant lot is a reminder of how much this neighborhood could have used their pioneering spirit, strong will, and hard work.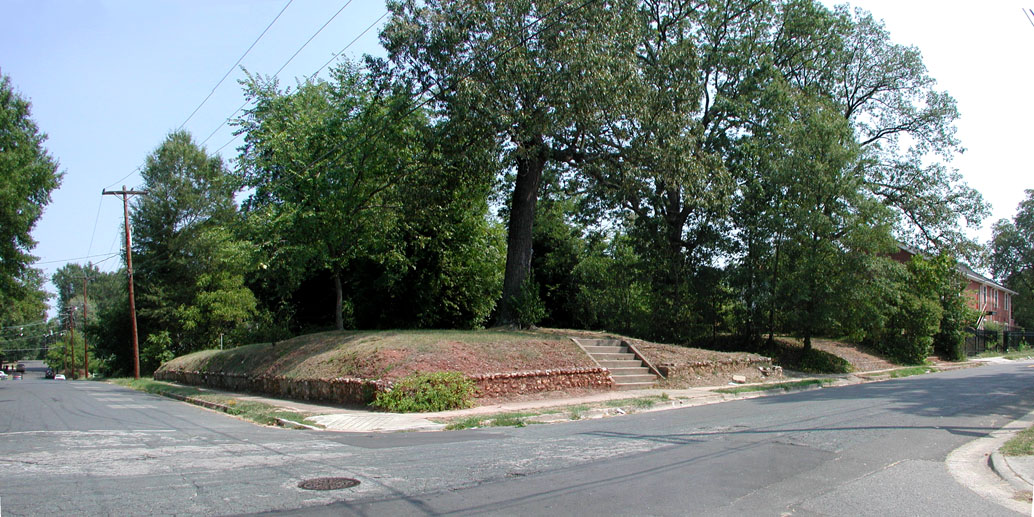 Looking southeast from Carlton and Oakwood, 2007.
And so we fight again one block away, at 501 Oakwood. Has anything changed? When a neighbor called to speak with the housing inspector about how much the neighborhood wanted to see the house saved, the housing inspector told her that it was "long overdue to be demolished" and told her she "should be talking to the owner."
For those who might cluck disapprovingly at my tone from time-to-time, you'll have to pardon my chronic exasperation. It's been a long time coming.
Update 2016 - many years have passed since I wrote the above about this property. Cleveland Holloway has been majorly invested in and revitalized - disinvestment and disinterest are no longer issues for this neighborhood. The conversation has shifted, in the way it almost always does, to how the neighborhood copes with 'success' - i.e. the good and the bad of gentrification.
This lot, having sat empty for roughly 16 years, thanks to the friendly backhoes of NIS - is now being developed with a new custom home.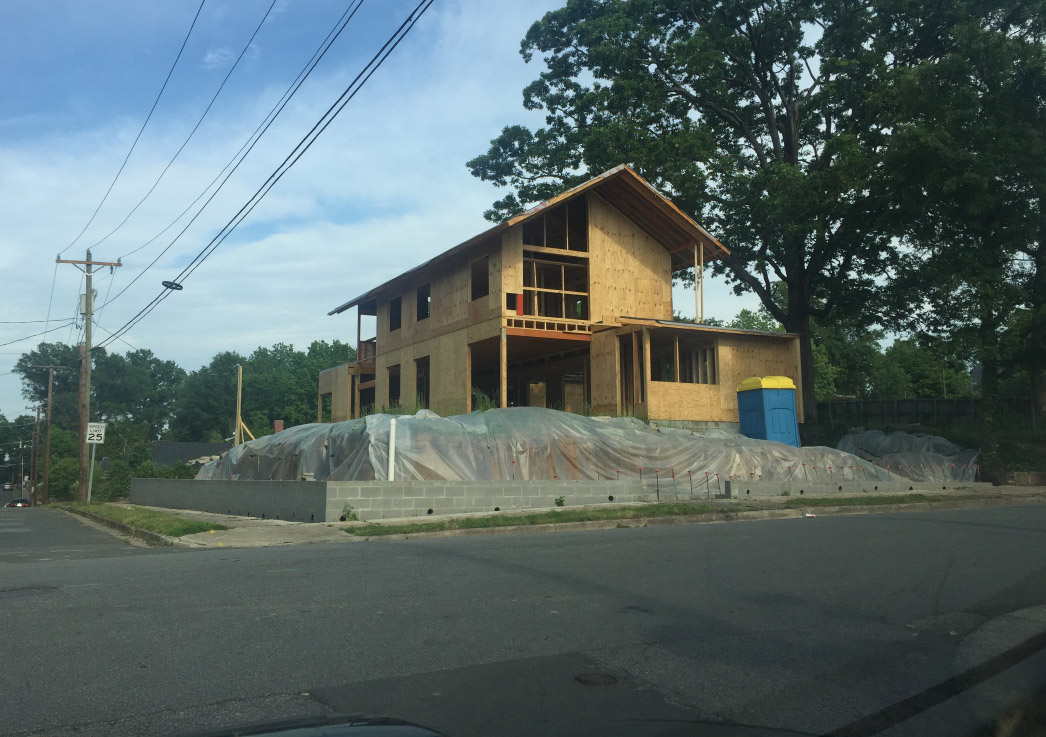 May 09, 2016 (photo by Gary Kueber)
More on the owner's plans (including a rad 3d rendering video) here:
http://alisonbuildsahouse.blogspot.com/2016/01/the-beginning-of-somethin...