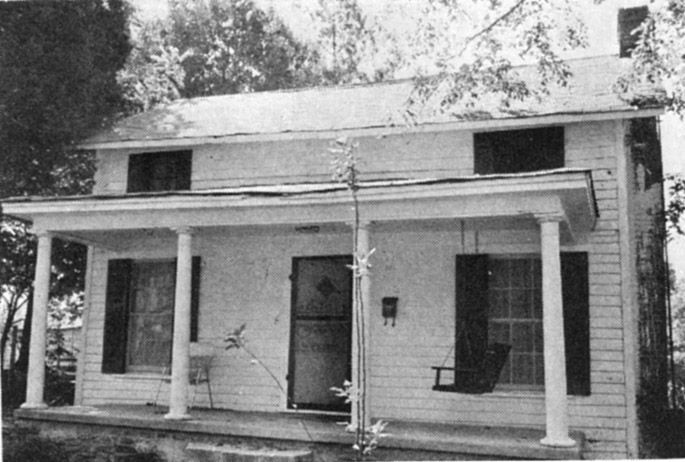 321 Clark, 1980.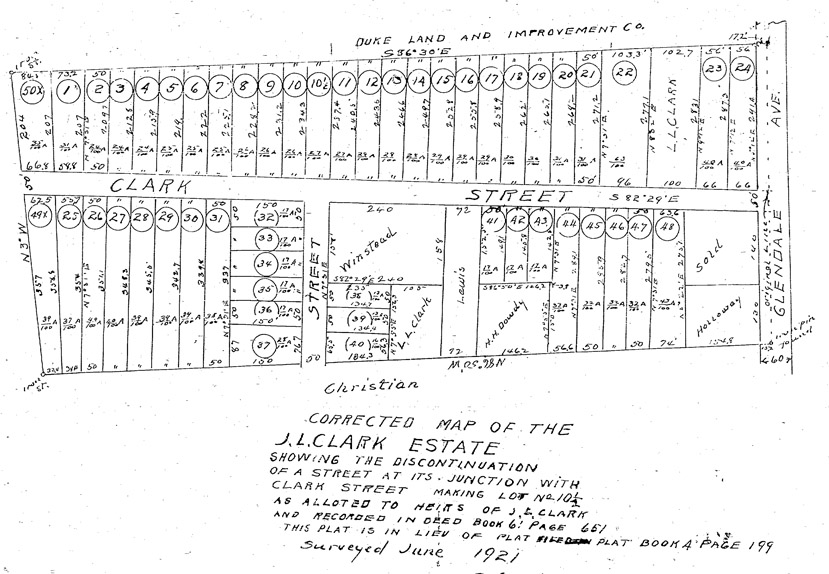 1921 Subdivision of the JL Clark estate; lot 41 is 321 Clark St.
Several houses on Clark Street, although nominally a park of Duke Park, are really only so by virtue of having been developed-around and surrounded by the neighborhood during the mid-20th century. Several houses significantly predate the mid-century architecture around them and reflect the once-rural character of the area.
The oldest of these houses is located at 321 Clark St. Although its exact age is unclear, the house likely dates from the mid-to-late 19th century. The historic inventory speculates that the house may be a hand-hewn log house later sheathed in weatherboards.
It always gets a bit murky tracing lineage when property is subdivided - as you go backwards through the deeds, the parcels get bigger and bigger, and the subdivisions often occur with deaths, which make the property transfers less clear. The plat above was prepared after the death of James L. Clark - every numbered property had been part of Clark's land. One of Clark's daughters, Ellen, had married - and this is one of my favorite all-time Durham historical names - Barzillia Russell, a foreman at the Pearl Mill. Russell and his mother may have been living in this house as early as 1910, when they moved to Durham from Granville County. That B. Russell's mother may have still been living in the house is supported by the transfer of this house, lot 41, to B. Russell (along with several others) and a larger number of lots transferred to Ellen Clark Russell. (DB 6, P 651)
The deed records become pretty murky before that. If I had to speculate, I'd guess that this house was the original home of JL Clark; after building a new house around the turn of the century - still standing at 312 Clark Street, he used the original house for tenants until the subdivision upon his death. The historic inventory states a connection between this land and the Glosson family, based on an interview, but I can't find evidence for that.
Like a several very old houses in Durham, it has not been accorded decent preservation or sufficient recognition for its elder status among the relatively young houses around it. Although the multicolored posts are great by me, the replacement of one of the front porch windows with a small transom window is unfortunate.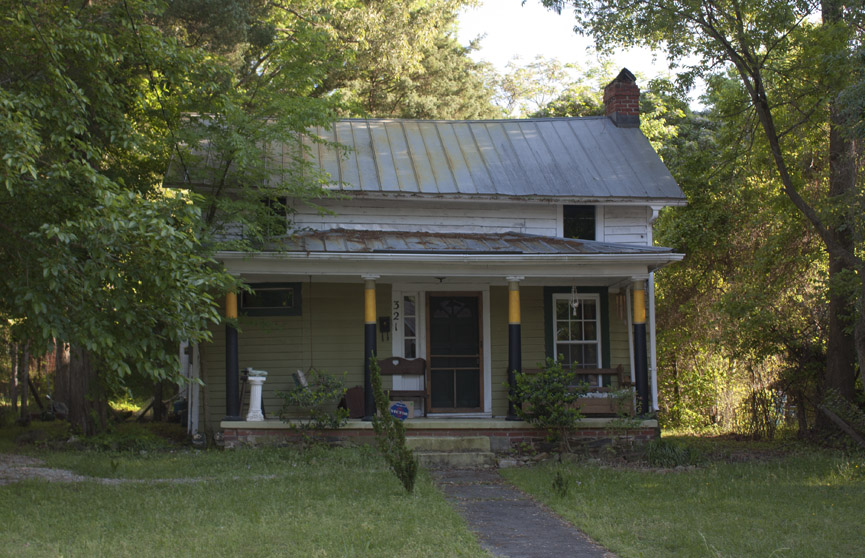 04.30.11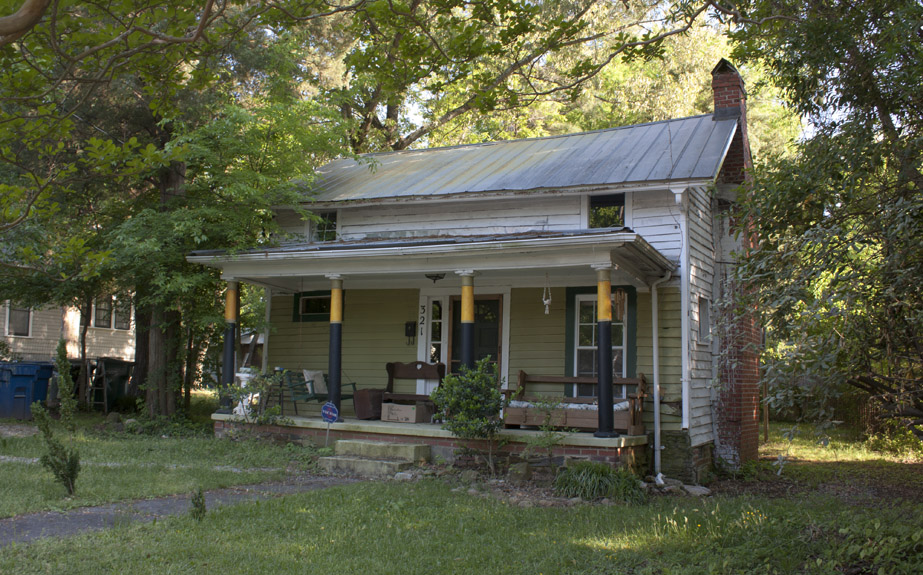 04.30.11
Find this spot on a Google Map.
36.011712,-78.897836