3218 GUESS ROAD - THE 'DOME BUILDING'
In tours
This building does not appear in any tours yet.
Last updated
Fri, 03/28/2014 - 11:20am by gary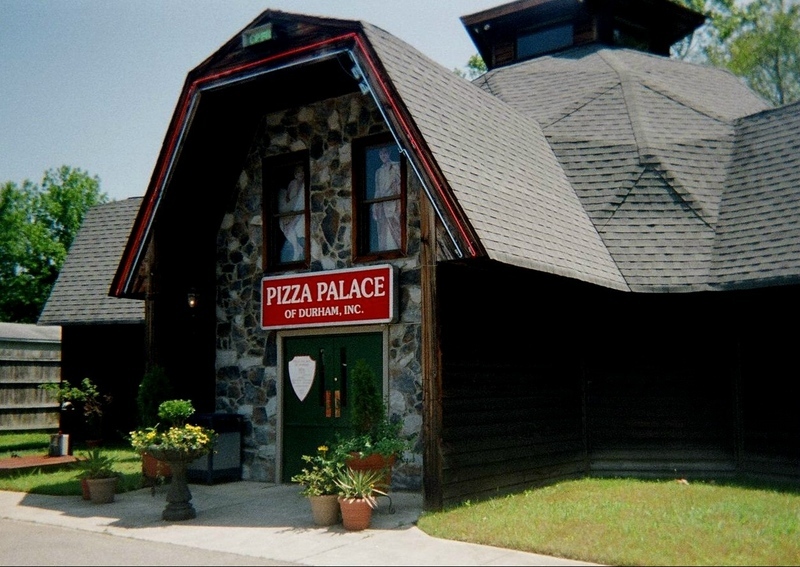 (Via ReverbNation - 200something)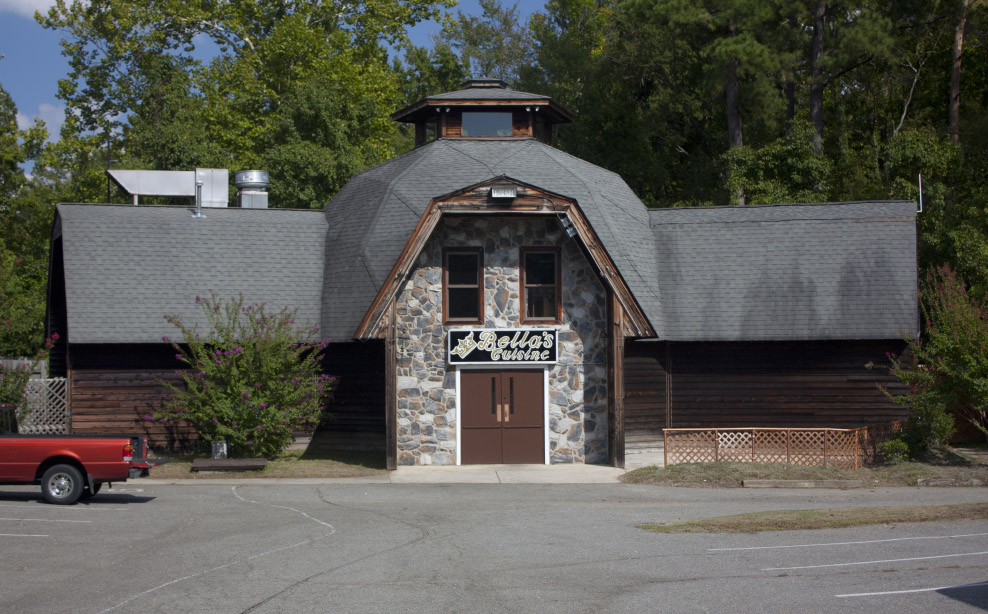 09.10.11 (G. Kueber)
On an all-things-dome website, 3218 Guess Road is noted as having been built in 1989 by "Tommy" with a "40 foot diameter, high-profile dome" and referred to as the "Desic Restaurant." It's certainly one of the more unusual structures in Durham - I certainly like it for that reason alone, even if I'm not sure how I feel about the aesthetics otherwise. Unfortunately for occupants, the landmark effect of an unusual-building-as-attention-getting is mitigated by a significant setback and situation behind other buildings. 
Pizza Palace did some time here after they left Hillsborough Road. As of Fall 2011, it is "Bella's Cuisine," which didn't inspire me with its sign, but has generated some online buzz for good, reasonable food and as of 11/10/11 sports a 4.5/5 rating on Yelp.