In tours
This building does not appear in any tours yet.
Last updated
Wed, 09/07/2011 - 10:20pm by gary
The site of 353 West Main St. was (along with the entire south 'side' of Five Points) part of Seeman's Carriage Works through the 1890s-1910s. Per the 1895 Handbook of Durham:
"This business is conducted by Mr. Jno. F. Seeman, and is not incorporated. The output of this enterprise consists of hand-made vehicles of every description, of which an attractive supply is constantly on display in their showroom at 'Five Points' on Main Street."
By 1915, the business appears to have gone under. Between 1928 and 1934, the present 353 West Main Building was constructed, initially housing the Umstead Hardware Store. By 1939, however, Purity Stores (a grocer) had moved offices and a retail outlet to the building.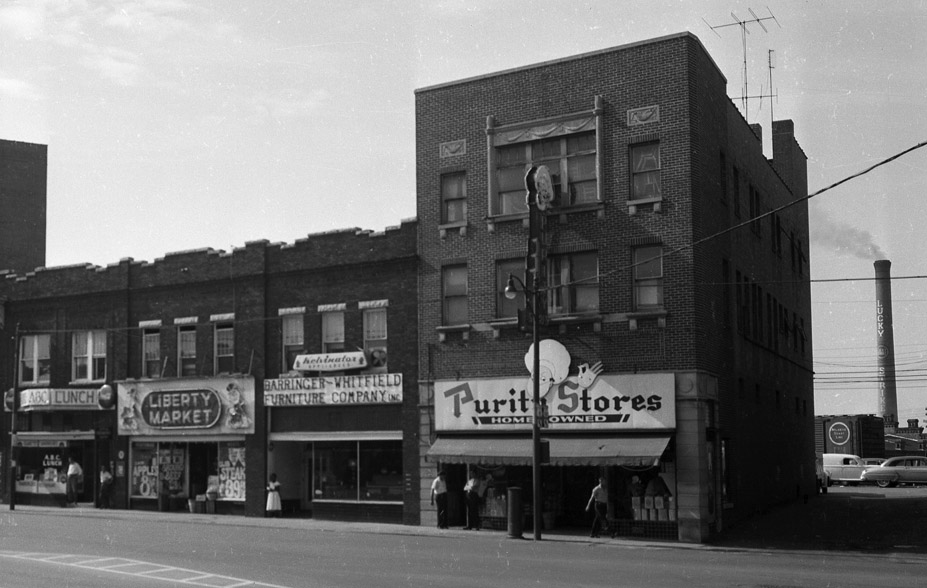 (Courtesy The Herald-Sun Newspaper)
Purity Stores remained the occupant of the building through at least the 1960s. Of late, it has been occupied by a series of different businesses, including New Synergy Architects, the Empowerment Center, and, most recently, the Republic - a bar/club.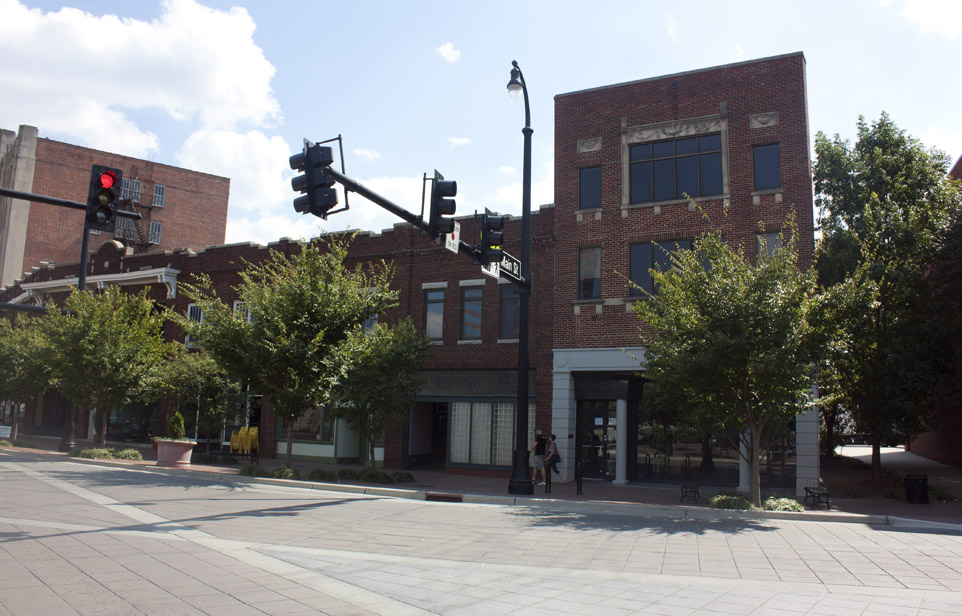 9.12.10
It's somewhat of an odd building, architecturally, with fine details around the windows, but a very flat, un-corniced facade otherwise - except on the first floor, where there is a frieze and quoins on the corners. With replacement of the windows with flat, detail-less dark glass/mullions, the 'blankness' element of the facade is emphasized, while the first floor elements are accentuated by the addition of the two columns. It doesn't really work for me, but I'm happy the building is still here, contributing to the uninterrupted facade that stretches east.
Find this spot on a Google Map.
35.996835,-78.904301