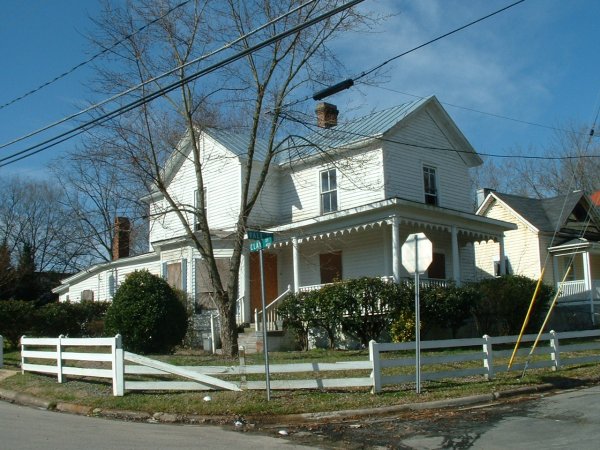 402 Clay, ~2005
402 Clay, the parcel, was originally part of the Cheek Farm, subdivided by H. A. Foushee and wife Annie H. in 1905 and sold off as individual lots. The 402 Clay parcel was sold to to E. C. McCall on Feb. 3, 1906 for $350. McCall was a clerk with the Durham & Southern Railway Co who previously lived at 201 Vivian Street - it appears that he and his wife Bertha built the house at 402 Clay in 1907 and moved there within the year.
They did not live in the house for long; on 02.26.1912 the McCalls sold the house to James W. Cates and his wife Effie. Cates is listed as a "mill hand" at the Durham Cotton Mfg. Co in 1915, although in the census he is listed as an "overseer" - it seems likely he would have had a position that afforded him a bit more money to be able to afford a house the size of 402 Clay. They, too, did not live in the house for long, selling it to the Durham Cotton Mfg. Co. on 06.14.1919. for $2800.
I didn't trace the city directories after this point; by the 1990s, the house was in the hands of one of Durham's various abandoned historic housing collectors. In the early 2000s, Preservation Durham acquired an option on the property, but it is no longer under option.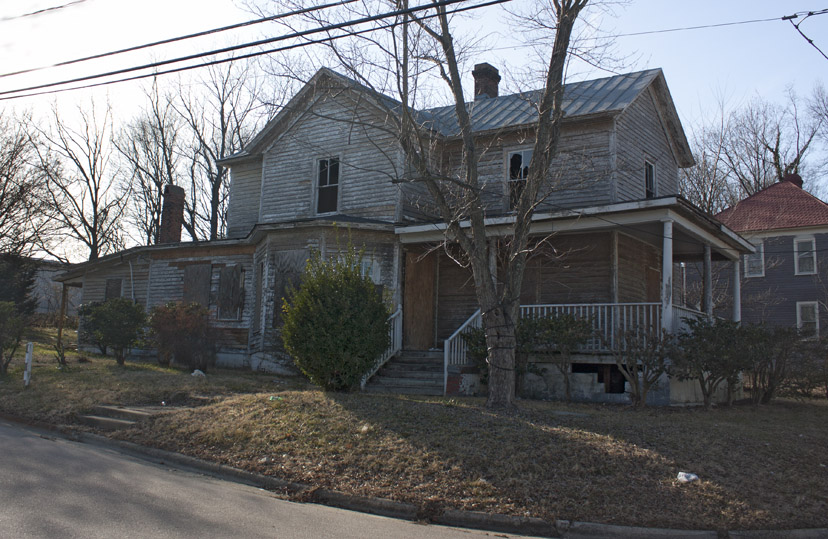 01.22.11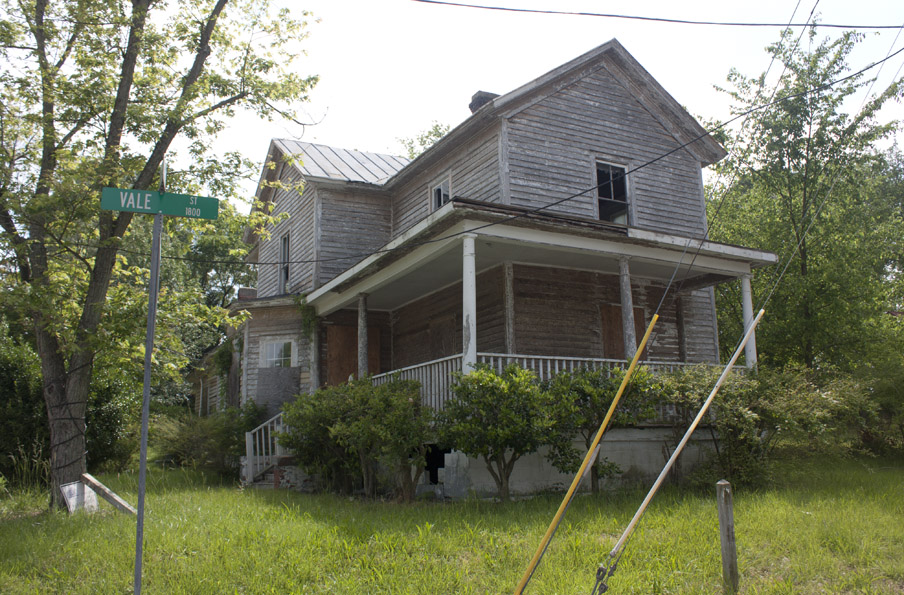 05.08.11
I've always loved the configuration of this house, with the front entrance on the short side, wraparound porch, and projecting bay. It's certainly well worth $27K - I'm not sure why no one has snapped this up, given the other momentum on Vale Street.
Find this spot on a Google Map.
35.981742,-78.880652