In tours
This building does not appear in any tours yet.
Last updated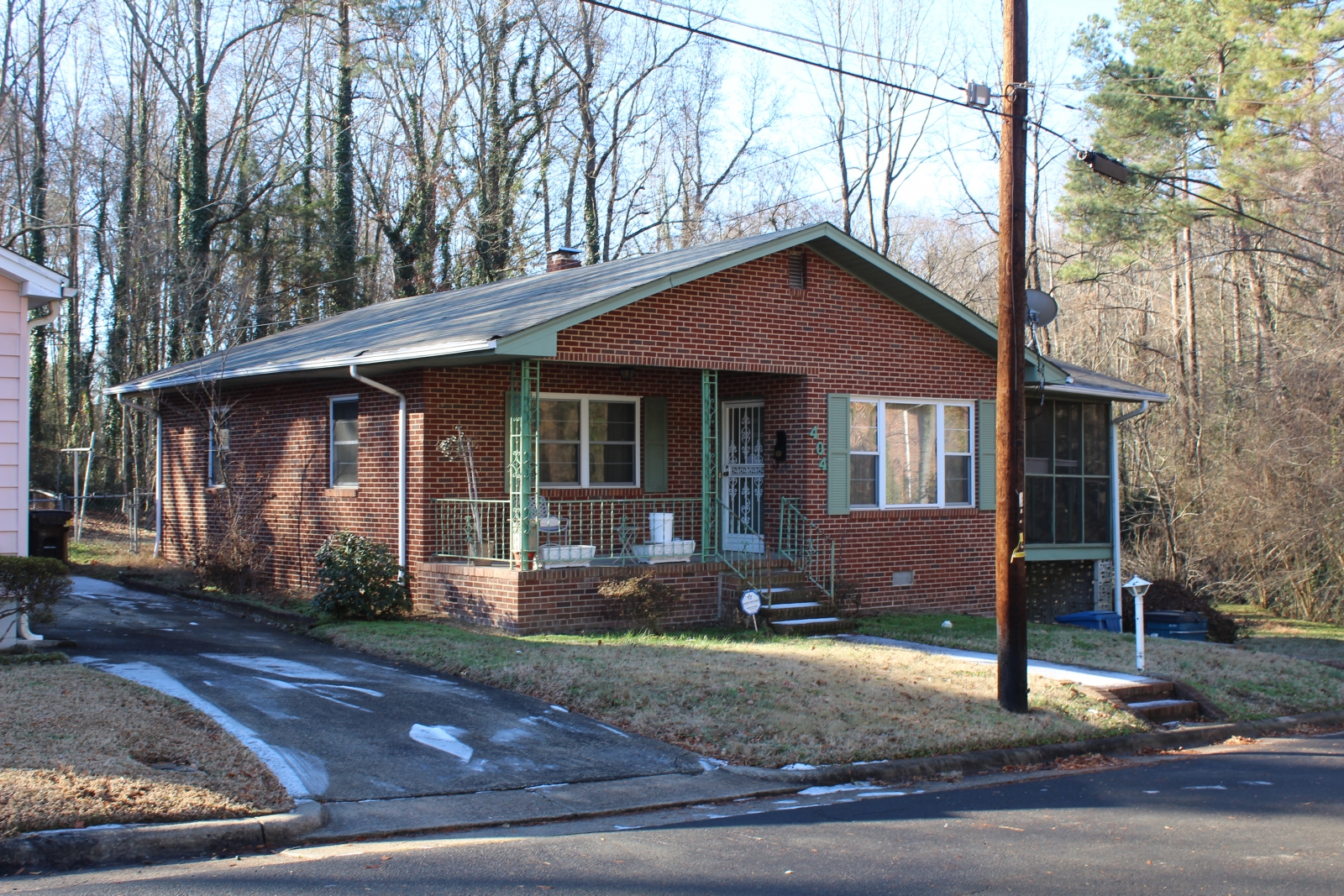 Photograph taken by Cheri Szcodronski, National Historic District Submission, January 2018
Located at the west end of this portion of Cecil Street, this one-story, front-gabled Ranch house is two bays wide with a brick veneer, deep eaves, an interior brick chimney, and vinyl windows throughout. A picture window on the right (west) end of the façade features a fixed center sash flanked by double-hung windows. An inset porch on the left (east) end of the façade is supported by decorative metal posts and shelters an entrance with aluminum storm door on its right side. A side-gabled screened porch on the right elevation is supported by square posts and has a carport at the basement level supported by decorative concrete block screening on a low brick knee wall. County tax records date the building to 1950, though the earliest known occupants are Ray V. and Mildred W. Smith in 1955. Ray was a masseur at the YMCA and Mildred was an office secretary at Speights Auto Service.
On June 25, 1954, Walter W. Page and his wife, Mattie Page, sold the lot to the Smiths.  The legal description of this property, according to deed records, is Lot 9, W.W. Page property.
Deed records show that on February 8, 1992, living in Aurora Colorado, Ray Smith signed a power of attorney to Ruth B. Smith.
On July 27, 2018, Triangle Homes Transformed LLC sold the house to Carina Elizabeth Barnett-Loro.  She still owns this property.
.