In tours
This building does not appear in any tours yet.
Last updated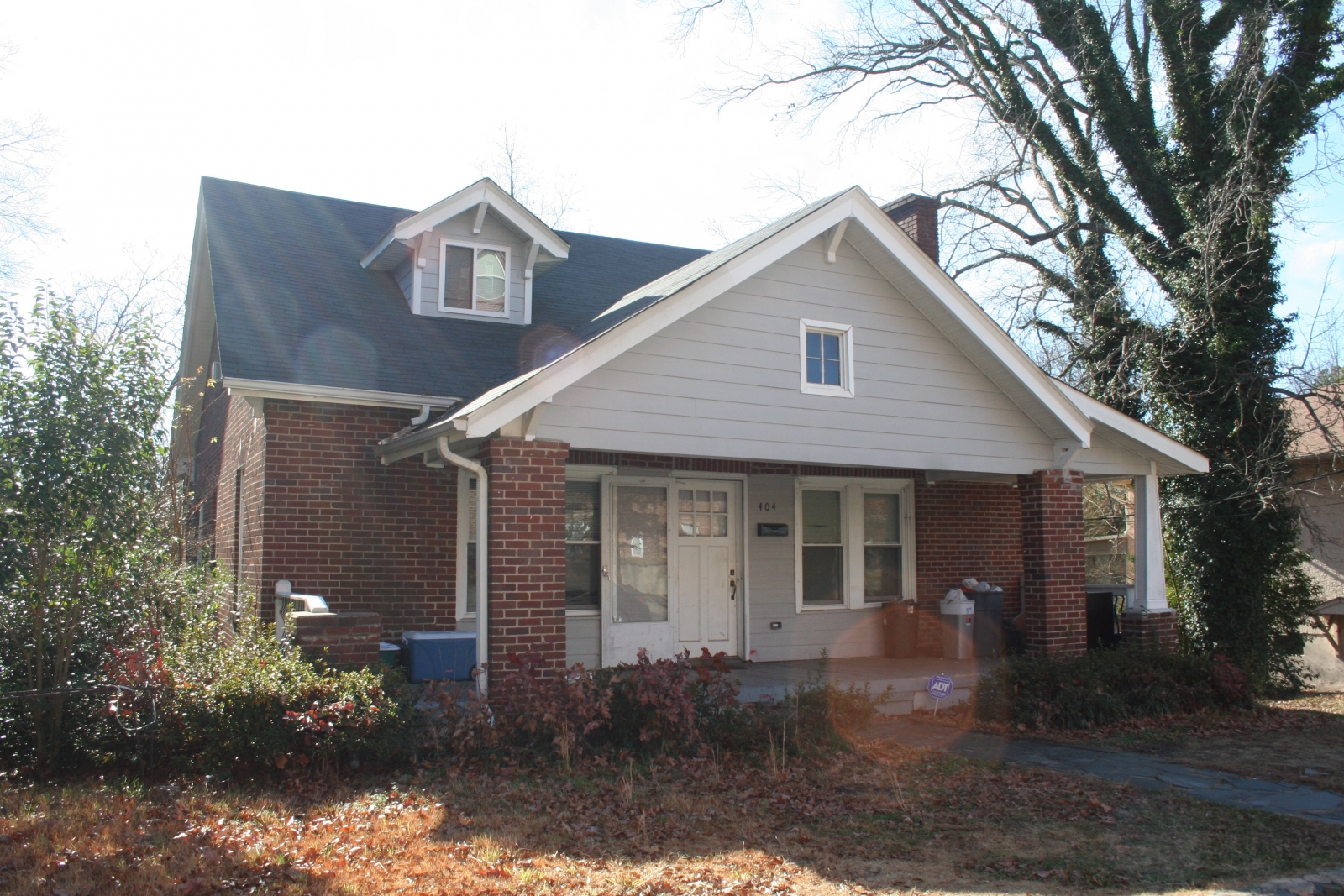 Photograph taken by Heather Slane, National Historic Register Submission, December 2017
This one-and-a-half-story, side-gabled bungalow is three bays wide and triple-pile with a brick veneer, vinyl windows, and vinyl siding in the gables, dormers, and on the center portion of the façade, under the porch roof. A six-light-over-two-panel door, centered on the façade, is flanked by paired windows and sheltered by a three-bay-wide, front-gabled porch supported by full-height brick piers. There is a four-light window and knee brackets in the front gable. The porch floor extends as an uncovered terrace on the left (east) side and a terrace on the right (west) side has been covered with a later shed roof on a tapered wood post on brick pier, the roof installed after an original flat-roofed porte-cochere was removed from this end of the porch, after 1981. Gabled dormers flanking the front-gabled porch each have paired vinyl windows and knee brackets in the gables. There is an exterior brick chimney on the right elevation and a shed-roofed bay just behind the chimney has a triple window. Paired windows are located in the side gables and a shed-roofed frame wing extends from the rear (south) elevation. County tax records date the house to 1935 and the earliest known occupant is Booker W. Kennedy, an executive at NC Mutual Life Insurance Company, and his wife, Evelyn W. Kennedy, in 1940.
W.G. Pearson and his wife, Minnie S. Pearson, sold the lot to B.W. Kennedy on January 29, 1935.  The Kennedys lived in the house for many years.  After their deaths, their son, Booker W. Kennedy Jr., sold the house to Cecelia Davis on July 24, 2013.  The house had been rental property since the late 1970s.  Ms. Davis sold the property to Swing Set Properties LLC on March 5, 2014 and it remains rental property.