In tours
This building does not appear in any tours yet.
Last updated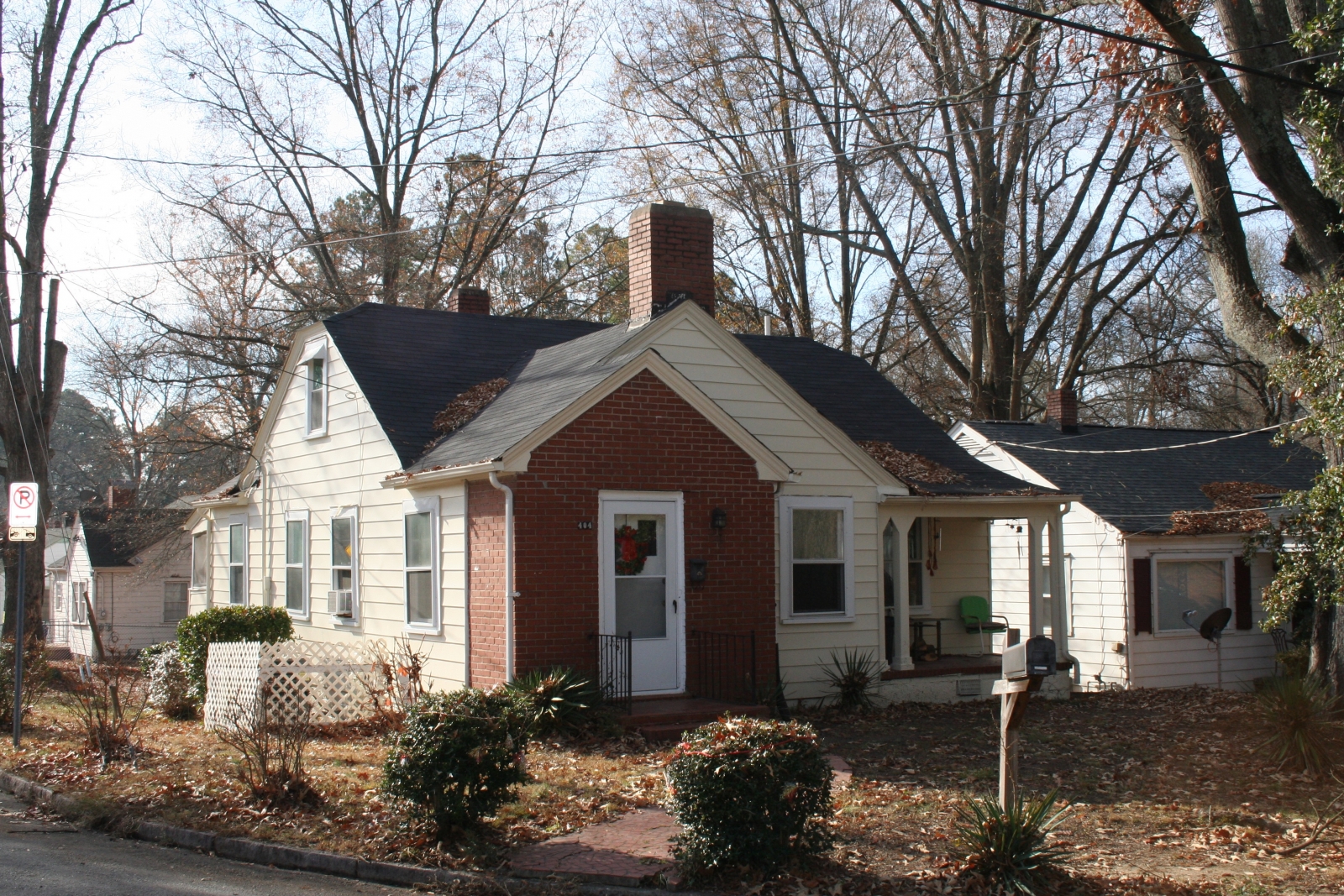 Photograph taken by Heather Slane, National Historic Register Submission, December 2017
Located at the southwest corner of Pekoe and Duncan, this one-story, clipped-side-gabled Period Cottage is three bays wide and double-pile with a two-bay-wide, projecting, front-gabled wing on the left (east) end of the façade. The house has plain weatherboards, vinyl windows, flush eaves, and two interior brick chimneys. A shed-roofed porch on the right (west) end of the façade is supported by paired square posts with triangular corner blocks. The entrance is located in a projecting, front-gabled entrance bay on the left end of the projecting wing. The bay has a brick veneer and batten door with a single rectangular light. A shed-roofed porch at the rear (south) is enclosed with screens over a weatherboard-covered knee wall. The earliest known occupants are Alex B. Massey, teacher at Hillside Park High School, and his wife, Grace Massey, in 1945.  They did not have any children.
On July 1, 1939, Home Development purchased the lot from C.B. Oliver, Commissioner, City of Durham.  North Carolina Mutual Life Insurance Company purchased the lot from Home Development on September 27, 1939 and then sold it to A.B. Massey and his wife, Grace, on April 1. 1941.  The Masseys had their home built and occupied by them in late 1944. They were a quiet and reserved couple who entertained infrequently; but they were willing participants in neighborhood projects.
After Mr. Massey retired, they moved to be closer to family members.  The house was rented to various tenants.  On October 3, 1995, according to deed records, the Massey heirs (Rosie M. Ford, John Martin, Jr., Sallie M. Clark, Juanita Martin and Carol M. Hill) transferred the title of the property to Deborah Sims.  Ms. Sims sold the property to Samuel Durango Properties, LLC on April 27, 2010.  The property remains a rental investment.  The current tenant has lived in the house for over five years.