In tours
This building does not appear in any tours yet.
Last updated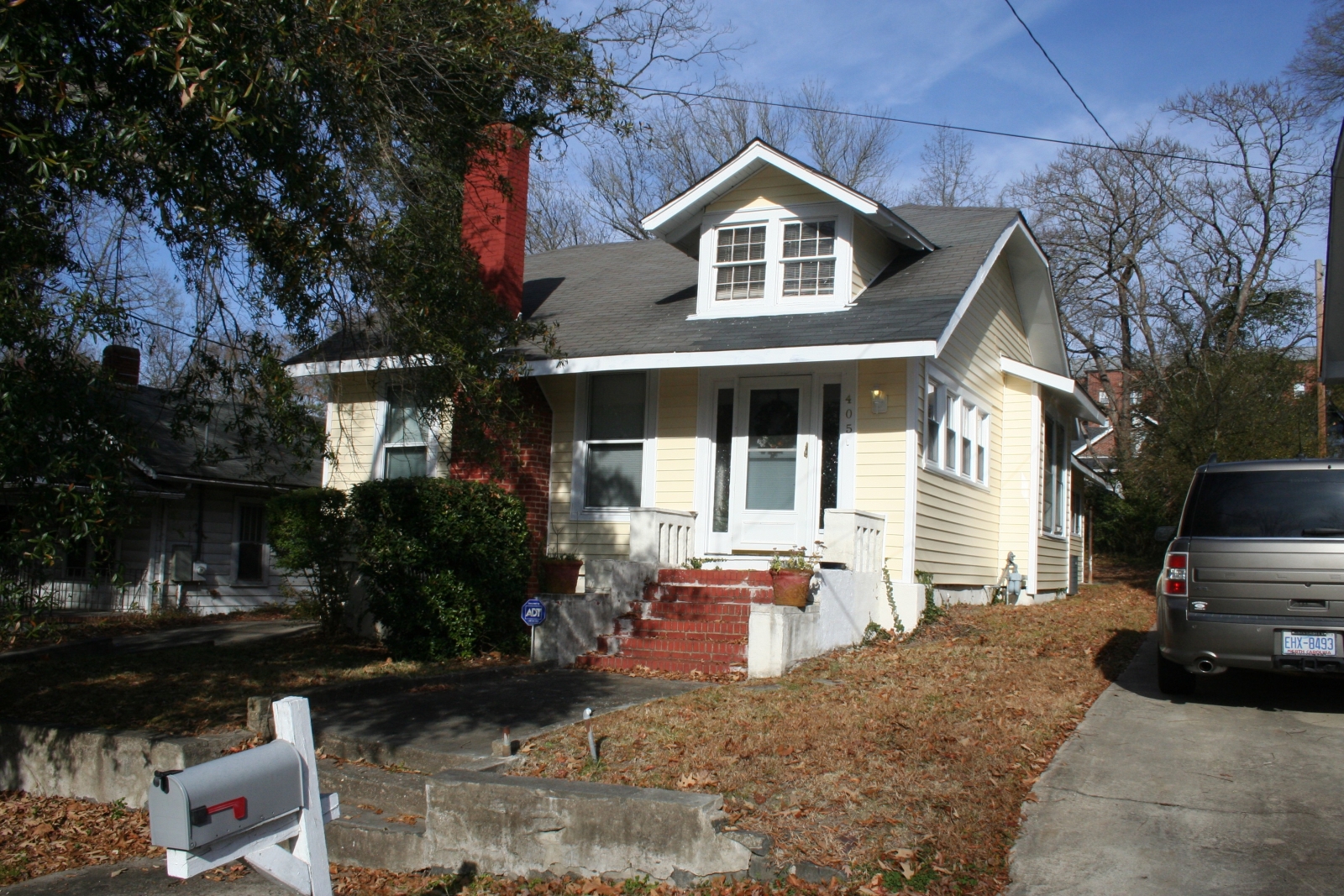 Photograph taken by Heather Slane, National Register Historic District, December 2017
Non-Contributing Building
Many of the details of this Period Cottage, including an arched roofline on the façade, have been lost or obscured with the installation of vinyl siding and windows. The one-story, clipped-side-gabled house is three bays wide and double-pile with a near-full-width, gabled wing at the rear. The entrance, located on the right (east) end of the façade is a one-light French door with one-light sidelights, replacing the original door and five-light sidelights. The door is accessed by a brick stair with brick knee walls and later stuccoed masonry railing. An exterior front-facing brick chimney remains on the left (west) side of the façade, flanked by windows, but a distinctive curved roofline over the center window has been lost. A gabled dormer over the entrance retains original paired six-over-six windows. The right elevation has a group of four windows at its front (south) end and a projecting shed-roofed bay with paired windows at its rear (north) end. The earliest known occupants are Edward N. Toole, owner of E.N. Toole Electric Company, and his wife, Nellie Toole, in 1930.  They were the parents of two sons.  Mrs. Toole worked as the office manager and bookkeeper in the family business which located at 432 East Pettigrew Street.  The Tooles worked very long hours to have a successful business.  Mr. Toole was the first African American licensed electrician in Durham.  Their business was in the Hayti District and became part of urban renewal.  Negotiations did not reach a conclusion and their business, along with others, were burned down.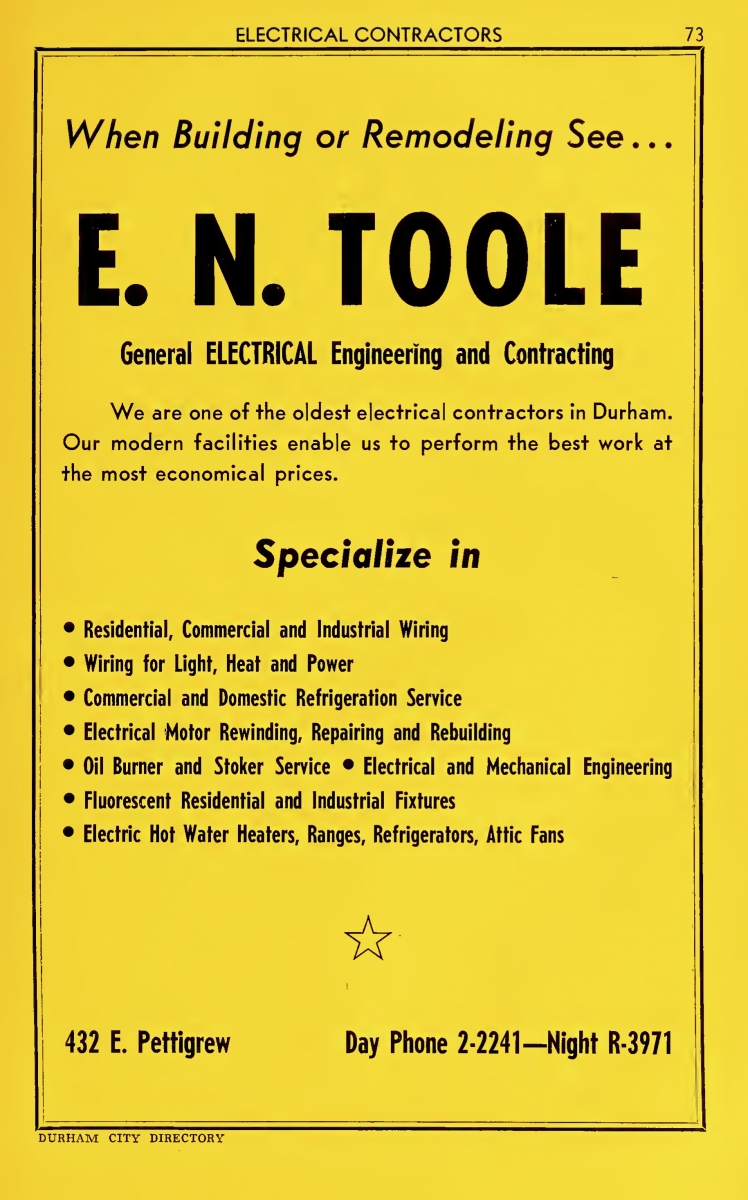 City Directory, 1955
Even though their schedules were hectic, they still found time to socialize with the neighbors.  Because of their ages, the sons were good friends of the Walker and Frasier young men, residents on Duncan Street.
On March 2, 1990, E.N. Toole, Sr. gave power of attorney, relating to the house, to Edward N. Toole, Jr. and his wife, Claire Susan Juzwick Toole.  After the deaths of Mr. and Mrs. Toole, no one lived in the house. The house was vacant for many years and was in significant disrepair.  On October 10, 2002, All Toole heirs gave power of attorney to Edward Jr. to handle the sale of the house.  The house was completely repaired, with several changes to the original structure, and sold to Melodie Kelly on July 23, 2002.  Ms. Kelly is the current owner and occupant of the home.