406 HOLLOWAY STREET
Built in
1930s
/ Demolished in
1967-1972
In tours
This building does not appear in any tours yet.
Last updated
Sun, 08/14/2011 - 11:42am by gary
Comments
Built in
1930s
/ Demolished in
1967-1972
The south side of the 400 block of Holloway was a combination of commercial and residential structures.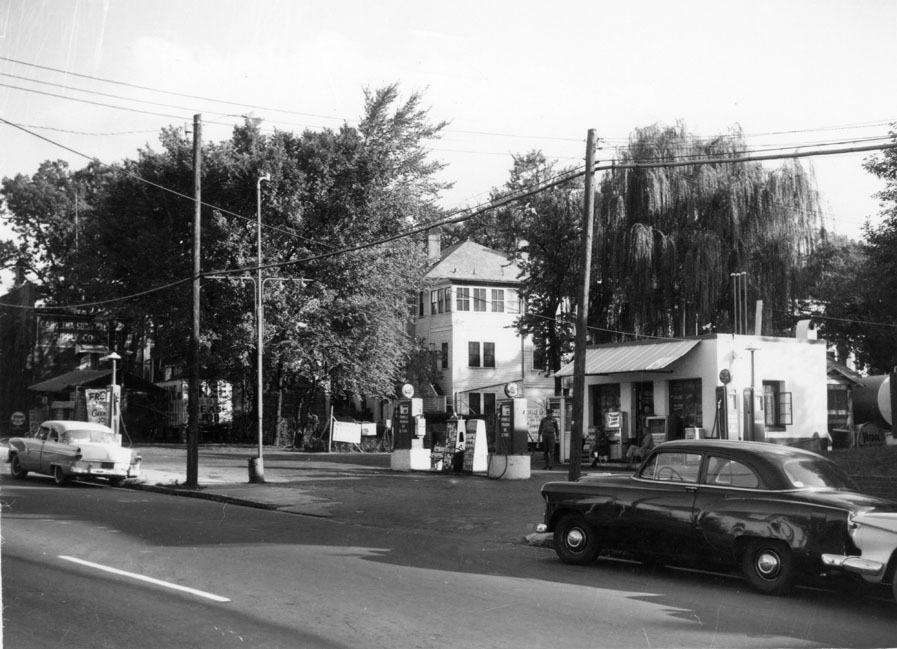 406 Holloway - which had been a residential structure early in the 20th century, but was replaced by a service station (one of the 4 in these two blocks,) looking southeast, 1963.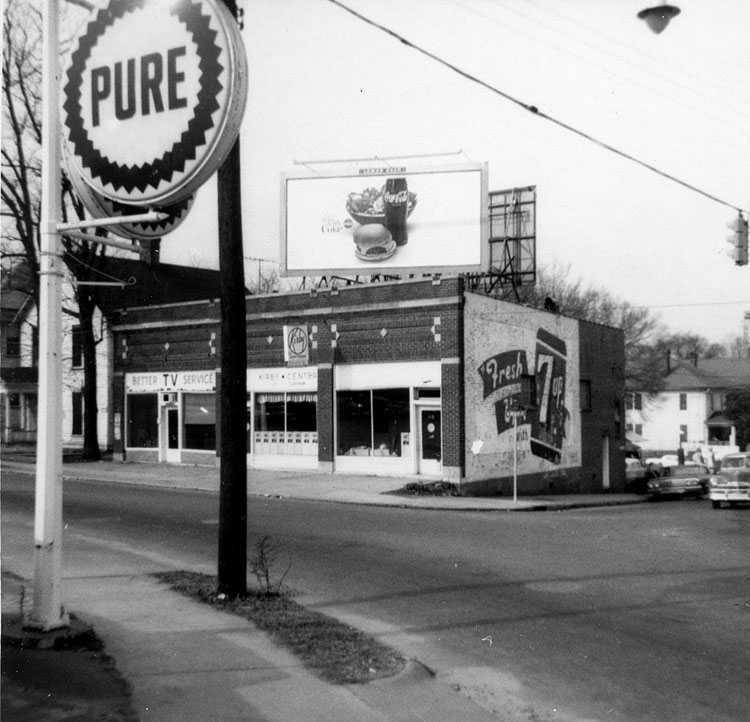 217-219 N. Dillard st. - looking west-southwest from the southeast corner of Dillard and Holloway, 1966.
These structures were all demolished by the city via urban renewal in the late 1960s.
In the 1970s, WTVD bought this empty block and constructed their main office/studios.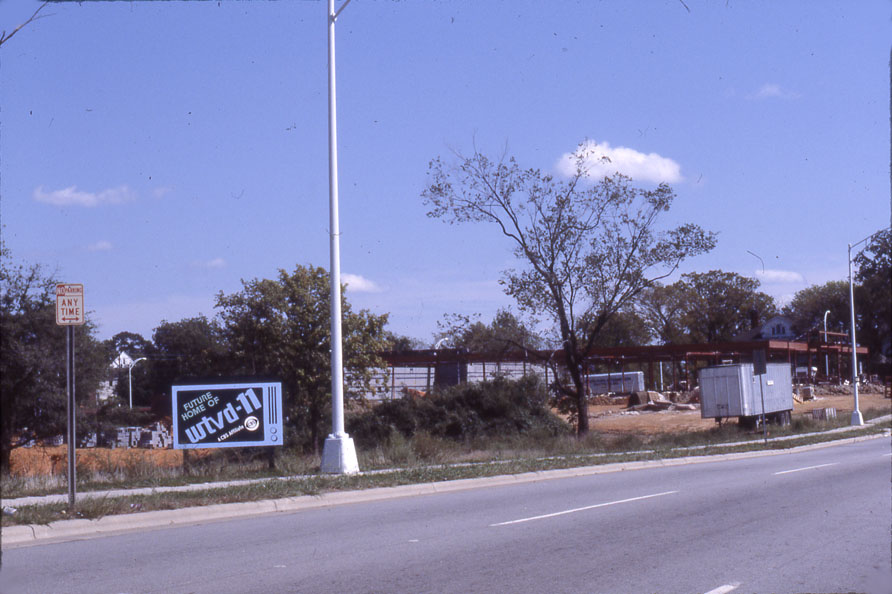 A view from the other side of the block (from Liberty St.) 1977, looking northeast.


Looking south-southwest, 2007.
Today, it remains part of their impenetrable compound, surrounded by fencing that leaves no doubt as to what you should go do to yourself.