408 EAST PETTIGREW
Built in
1928
/ Demolished in
1977
Comments
Built in
1928
/ Demolished in
1977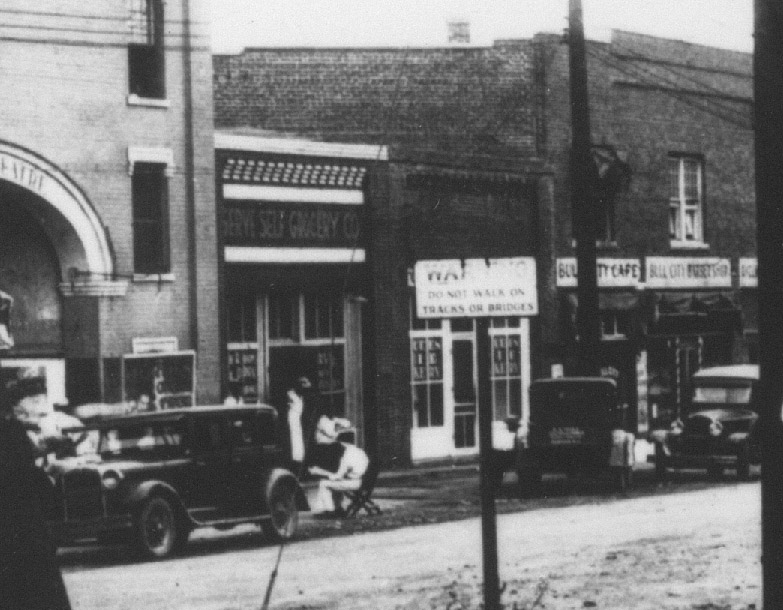 1920s view showing part of 408-412 on the right.
(Courtesy Durham County Library / North Carolina Collection)
408-412 East Pettigrew was a multi-tenant commercial building built in 1928 by G.P. Holloway. He established the Bull City Barber Shop in the 410 E. Pettigrew bay that same year. Bull City Cafe occupied the 412 E. Pettigrew bay.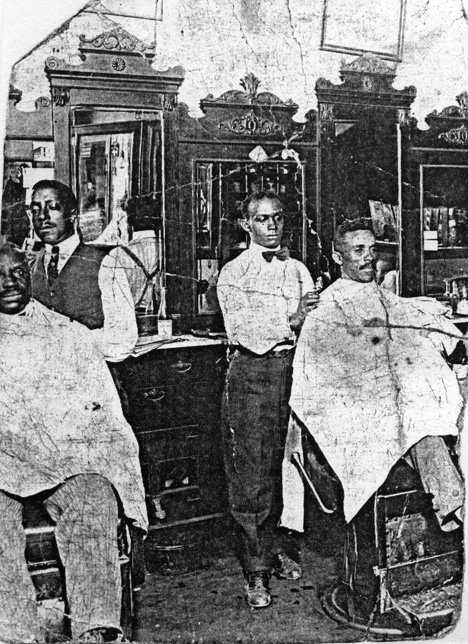 Early interior of the Bull City Barber Shop
(Courtesy Ronald Bryant)
In 1946, Mr. Holloway partnered with AC Artis, who had been the proprietor of the Friendly City Barber Shop, to open the Bull City Barber College in the 408 E. Pettigrew bay. Per a 1951 writeup, the college:
"is equipped to accommodate 30 students, being staffed by expert instructors, with 20 chairs. The college is approved by the State Board of Barber Examiners and the V.A., and is the only Negro Barber School in North Carolina approved by the National Association of Master Barbers and Beauticians."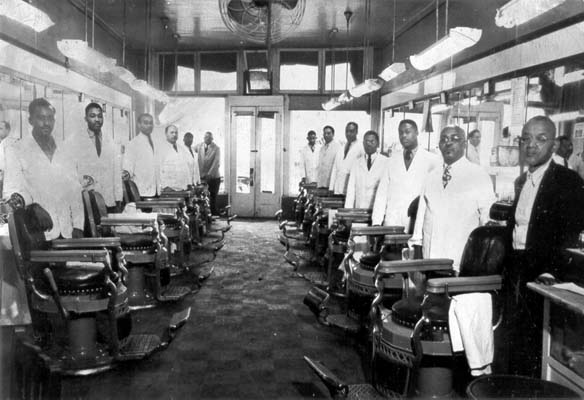 (Courtesy Durham County Library / North Carolina Collection)
It appears that, by 1948, the building also housed apartments on the upper floors, known as "The Ritz Apartments."
The Barber College appears to have folded by the 1960s, as did the apartments, although the Bull City Barber Shop remained open. 408 E. Pettigrew was occupied by the Bull City Shoe Shine Parlor briefly during the 1960s.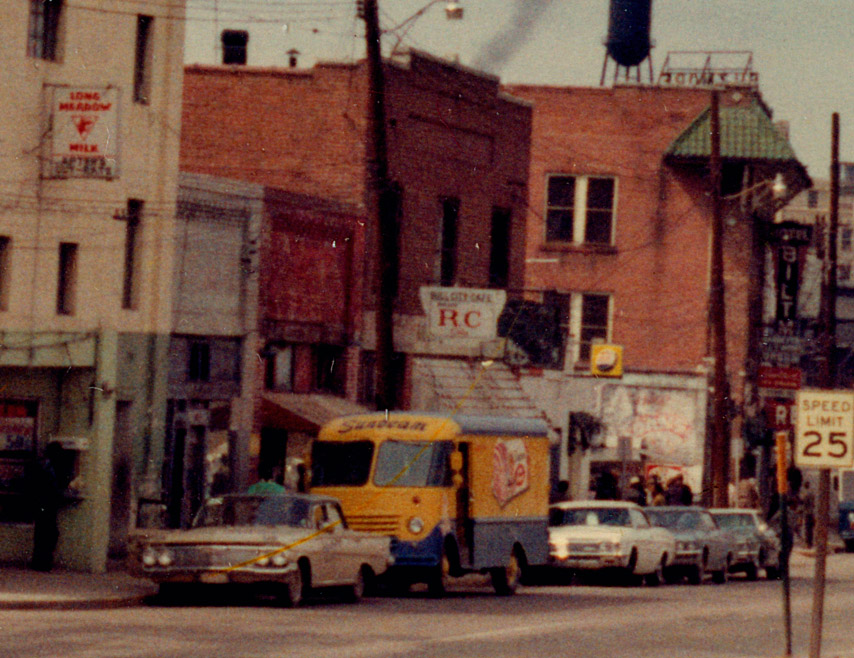 Looking southwest, ~1970.
(Courtesy Durham County Library / North Carolina Collection)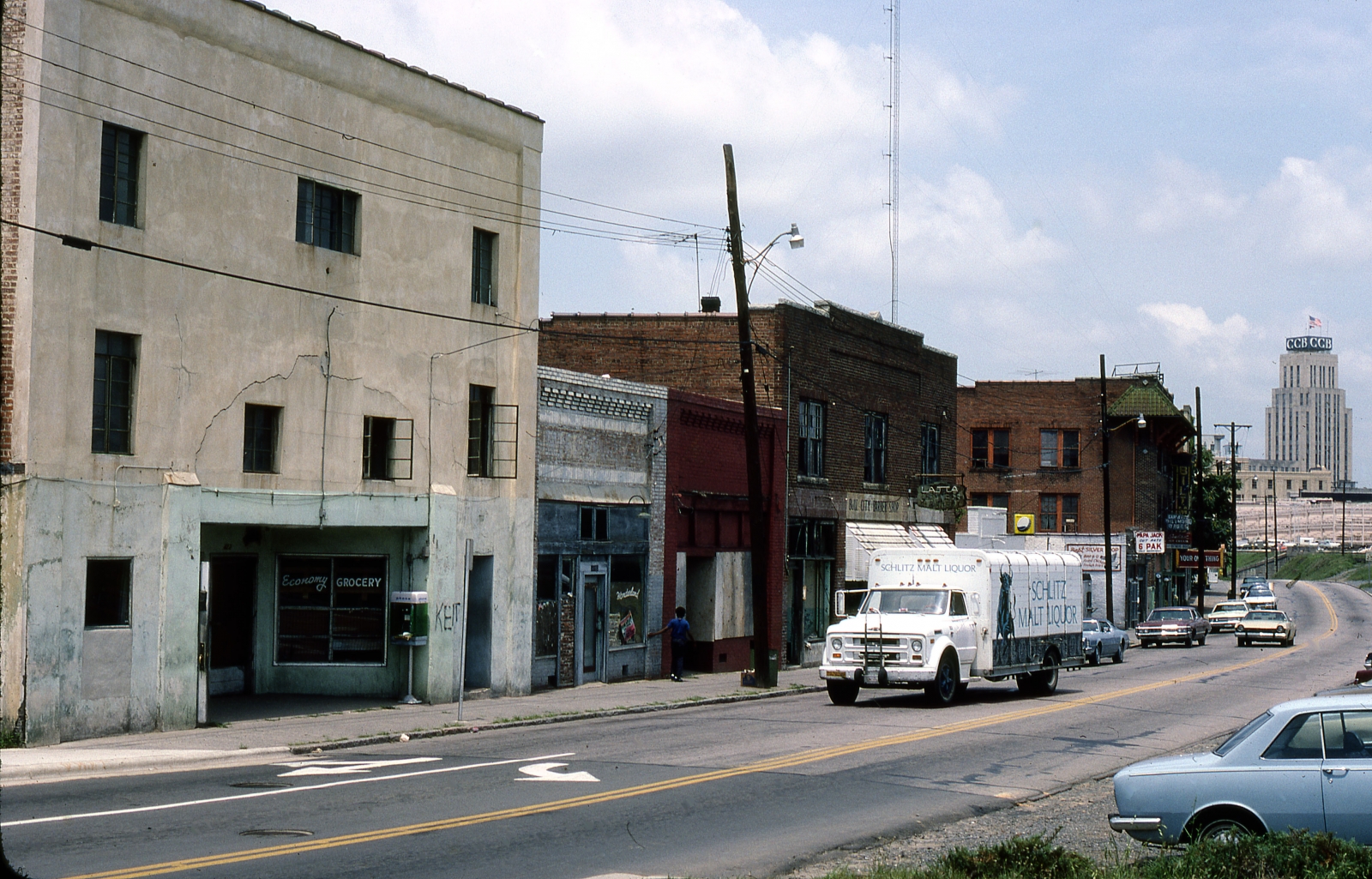 This photo looking northwest was taken in June 1976 by staff at the NC State Historic Preservation Office.
The barber shop persisted until the building was demolished in 1977. It is now a gravel parking lot for Rick Hendrick Chevrolet.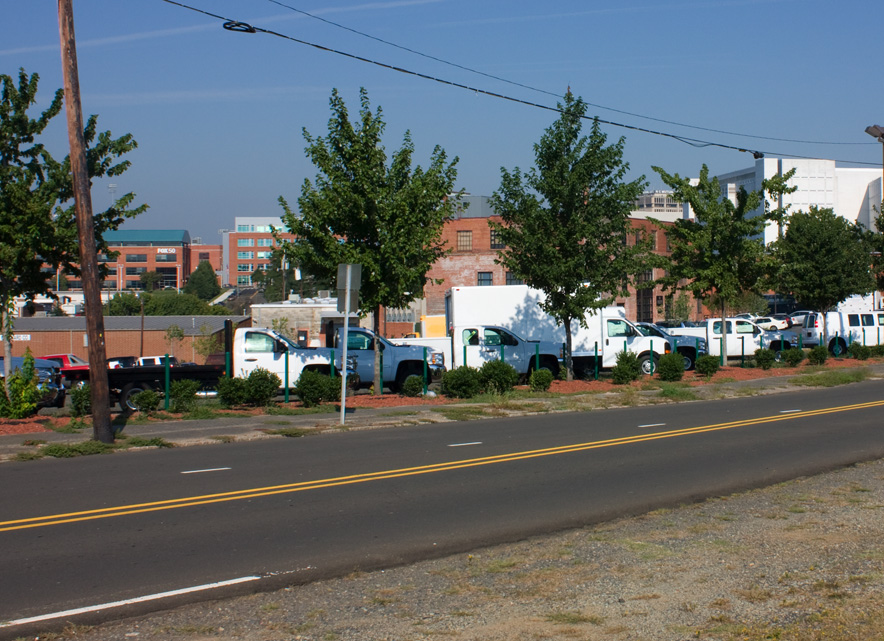 Looking southwest at the site of 408-412 East Pettigrew.
35.990764 -78.897924