415 LIBERTY ST.
Built in
1900-1930
/ Demolished in
1970
Comments
Built in
1900-1930
/ Demolished in
1970
Among the more royally messed up - and that's not the term I'd really like to use - streets in Durham is Liberty St. Once one of the nicer streets in Durham, Liberty is now essentially a one-way, three-lane off-ramp for the downtown Loop between Roxboro and Dillard (to the east of which it becomes two-way) that takes you through a depressing landscape of parking lots, fences, and people loitering around outside of Urban Ministries. Once lined with large homes built in the early 20th century, it began to decline by mid-century. By the 1960s, many of the houses were rental / rooming houses.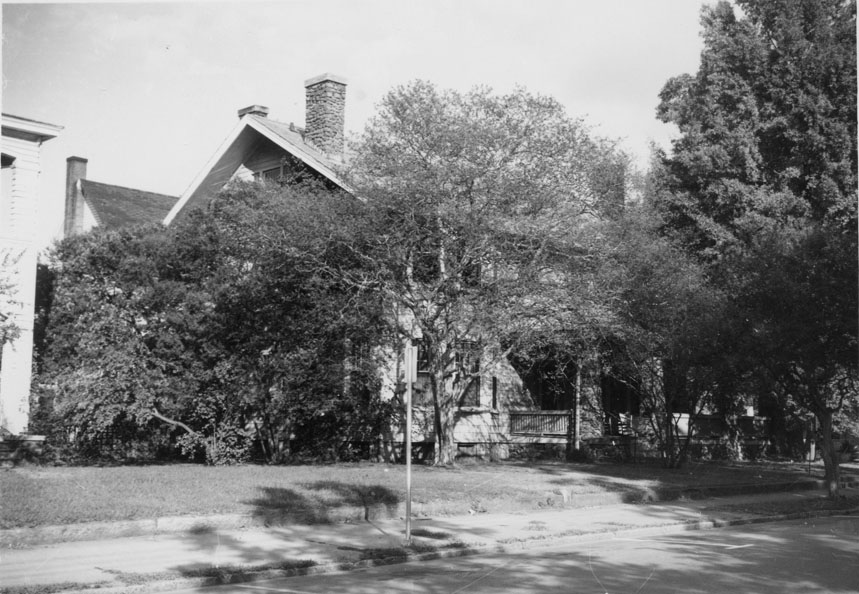 415 Liberty St., 1963
Around 1970, all of the houses between N. Roxboro, Holloway, N. Dillard, and E. Main were demolished by Urban Renewal.
WTVD, which had been located in the old jail and former TB sanitarium out Broad St. (still there, you can find it on the Big Map across from Costco) decided to purchase a block and build some new studios.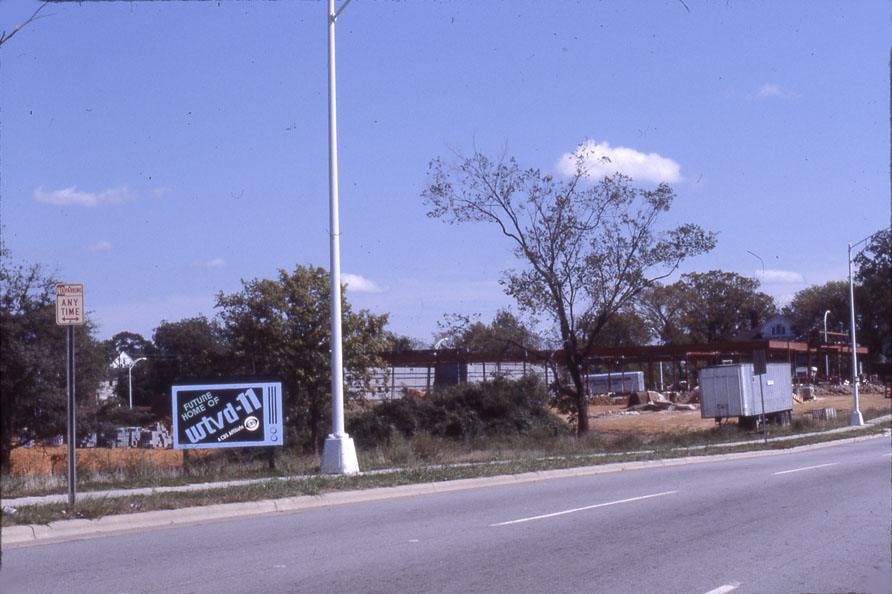 Looking northeast from N. Queen St. and Liberty, 1977.
(Courtesy Durham County Library)
It was complete by the late 70s.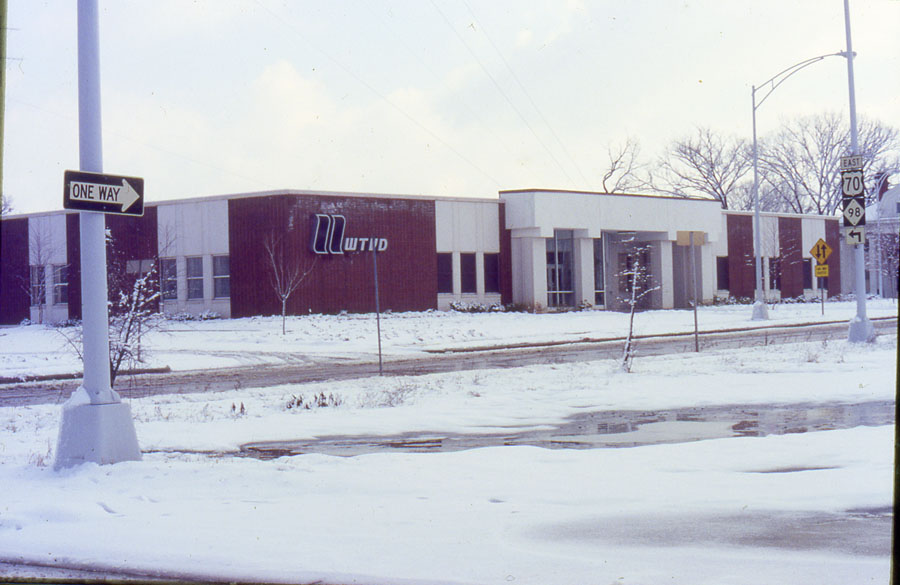 Looking northeast, 1980.
(Courtesy Durham County Library)
Today, this squat structure seems hermetically-sealed. No humans enter or exit the building, as far as I can tell - although some vehicles are to be seen coming and going through the back gate on Holloway.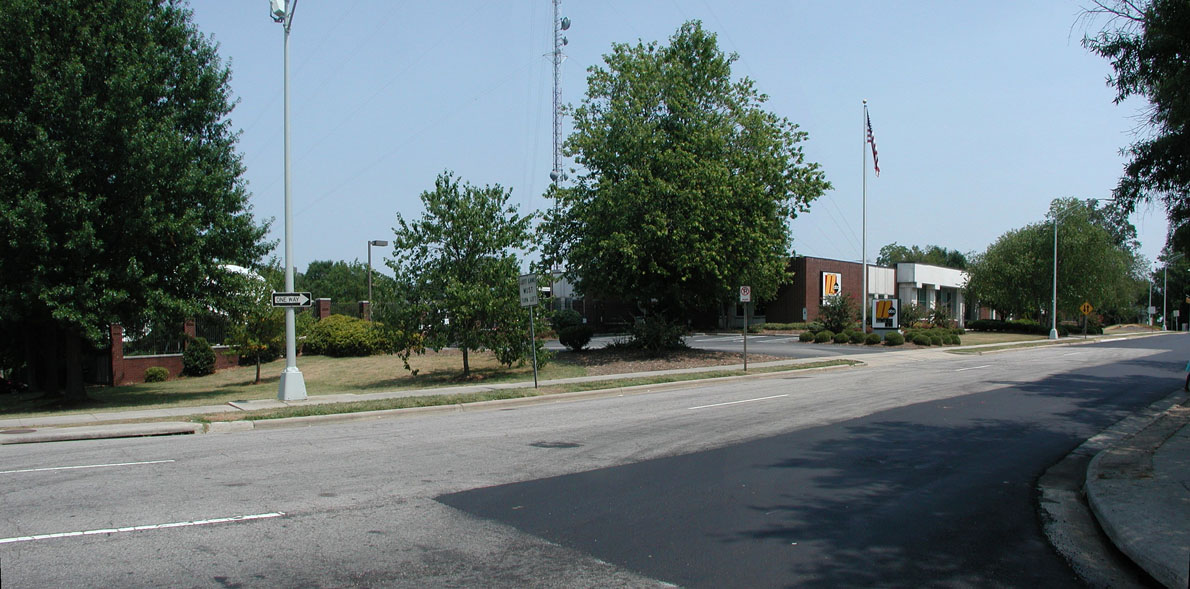 Perhaps I can't blame them - hard to walk through here without being asked for money or a cigarette. Can avoid all that human interaction stuff with the automatic gate. (I did get asked as I was taking the above picture if I was a reporter for Time magazine.)
Liberty St. is just a mess. To start, it needs to be two-way. I don't think we need to wait until some big Phase II/undo the Loop plan comes to fruition to do this - right now, we could dramatically improve the connectivity on the east side of downtown if we 'two-wayed' the section of road that connects the now-two-way East Chapel Hill St. at N. Mangum with the two-way Liberty St. east of N. Dillard. I can't imagine this would be that expensive in the scheme of such things - the width is adequate - the sharp turn around the City Hall Annex is really the only potential bottleneck. Some new striping and signals, and you're there. The point is, as much as I like our new streetscape downtown, we didn't really need to go to all that time/effort to simply improve the functionality of Main and Chapel Hill St. by making them two-way. It accomplished more than that, to be sure. But I'd hate to see ongoing malfunctions like Liberty St. sit around waiting for funding to do the Big Project, when we don't know how that will be funded or how long it will take. How about an interim solution?