In tours
This building does not appear in any tours yet.
Last updated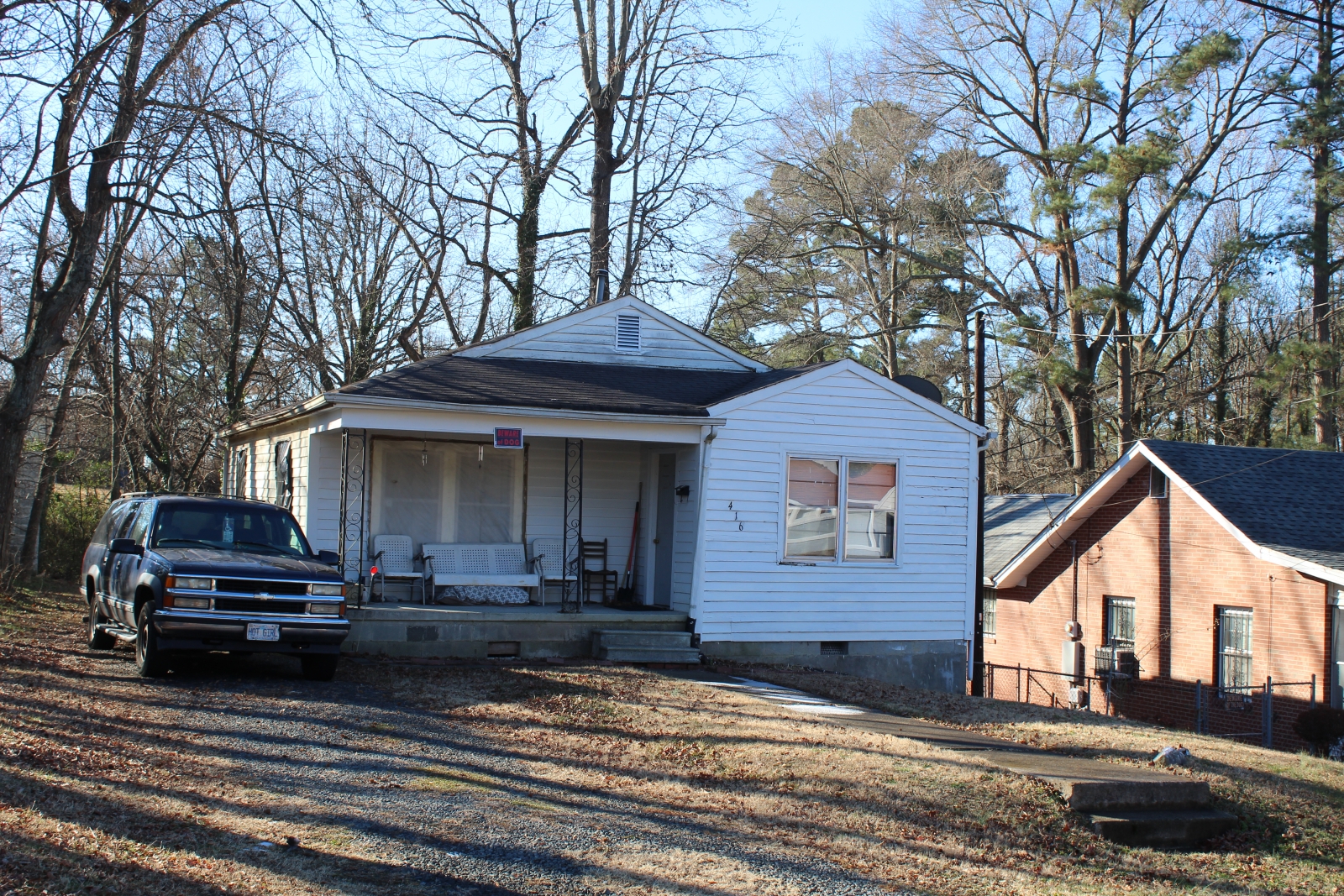 Photograph taken by Cheri Szcodronski, National Historic District Submission, January 2018
This one-story, front-gabled house is identical in form to the house at 406 Cecil with a two-bay-wide façade with projecting, front-gabled bay on its right (west) end. The house has plain weatherboards, two-over-two horizontal-pane wood-sash windows, flush eaves, and a rectangular louvered vent in the front gable. There are paired windows in the front-gabled bay and on the left end of the façade. The entrance, a replacement six-panel door, is located on the left (east) side of the front-gabled bay and sheltered by a hip-roofed porch that extends across the left side of the façade and is supported by decorative metal posts. A shed-roofed porch on the rear (south) elevation is supported by square posts. The earliest known occupants are William Davis, a driver for Rainbow Taxi Company, and his wife Delores Davis, in 1958.
The 1960 City Directory shows the Davis family as occupants and not as owners.
On November 2, 1952, W.W. Page and his wife, Mattie Page, conveyed this property to Walter Page.  Doris Page, Eula Page, Marvin Page, Marvin E. Page, Mary Page, Quintine Page, Walter Page, Willie Page Jr. Clarence Pittman, Parl Page Pittman, Albert Tapp, Juanita Page Tapp, Mattie Page Tillman, conveyed to the property to Mattie Page.  The members of this family were heirs to Doris Page.  All of them are descendants of W.W. Page.
Mattie Page is still the owner of this house and it is rental property.