427 W. MAIN ST.
This small but actively inhabited masonry brick building has had everything from Auto loans to Magic Touch Massage to Irish Bar through its pair of front doors.
In tours
This building does not appear in any tours yet.
Last updated
Mon, 04/14/2014 - 12:31pm by gary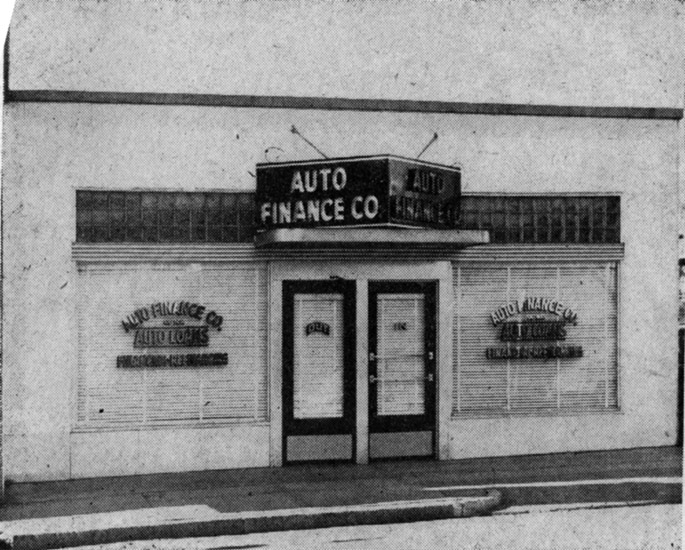 The 'wide end' of the western Five Points was residential property until the early-mid 1920s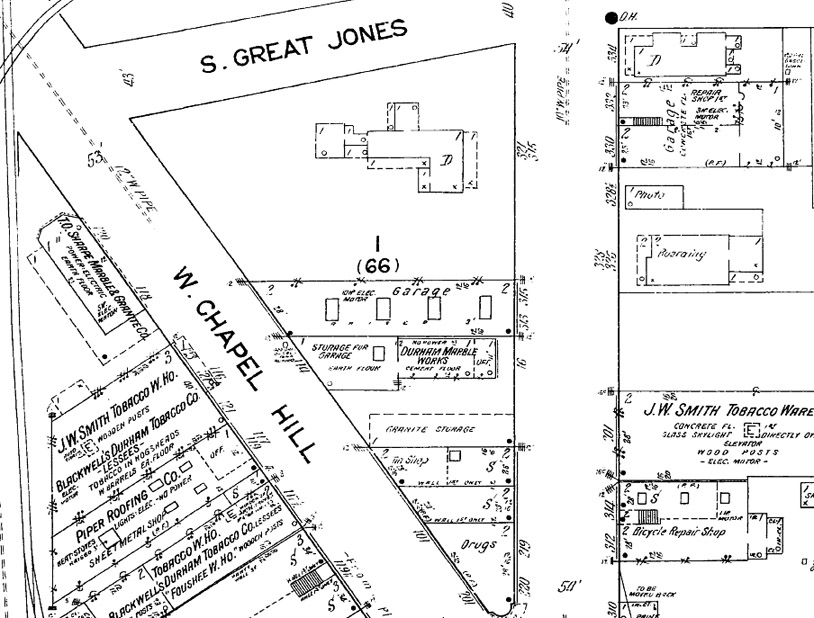 1913 Sanborn map showing the western triangle of Five Points and the large residential structure at its western end.
By 1925, the large house had been torn down, and the land was set for auction.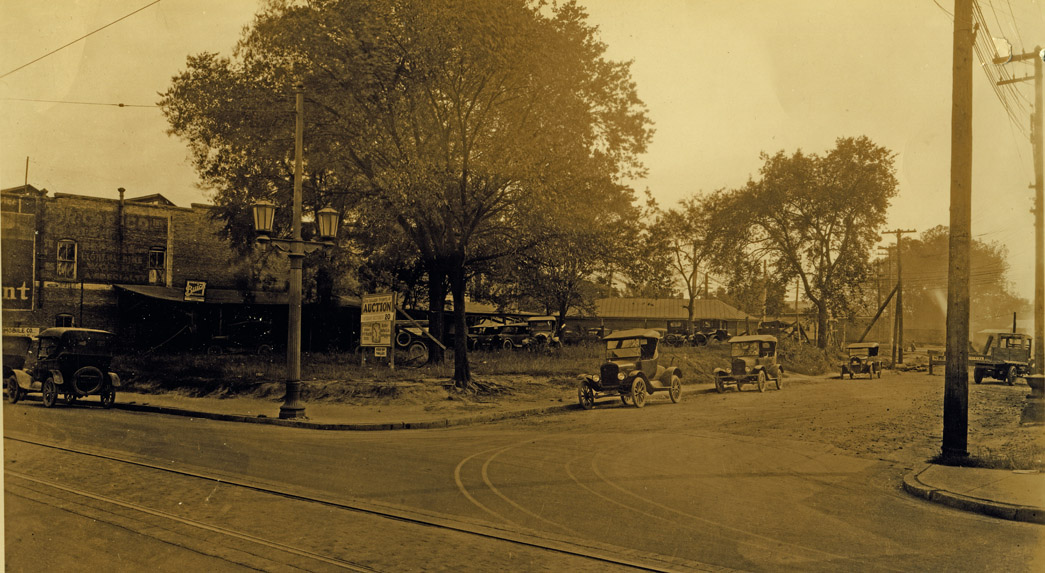 Looking southeast from Great Jones St. and West Main St., 09.30.25
The land was eventually subdivided into three parcels, two gas stations and a small commercial building.
By 1949, the little building housed the Auto Finance Company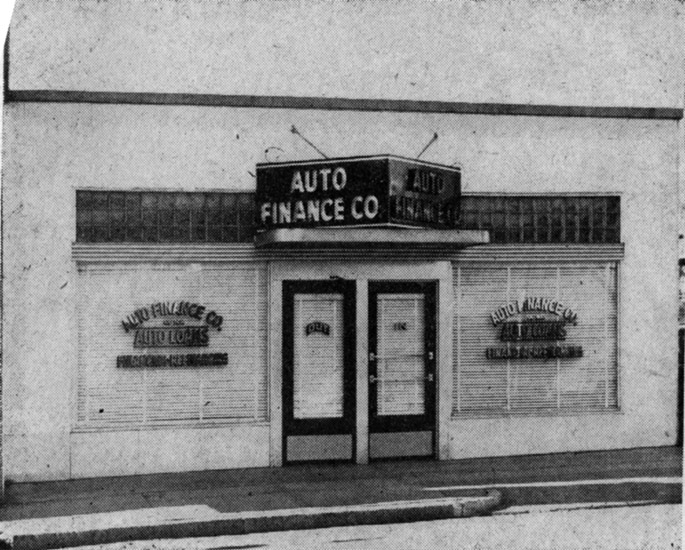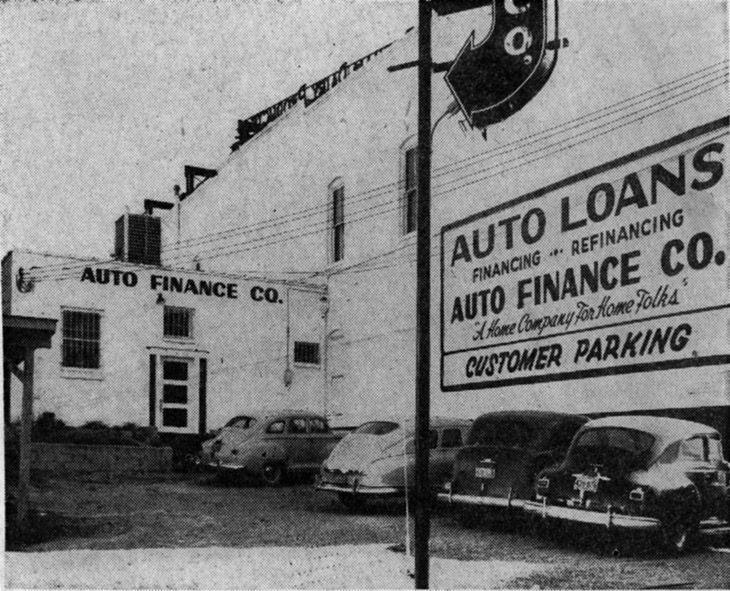 The rear of the building (from West Chapel Hill St., 1949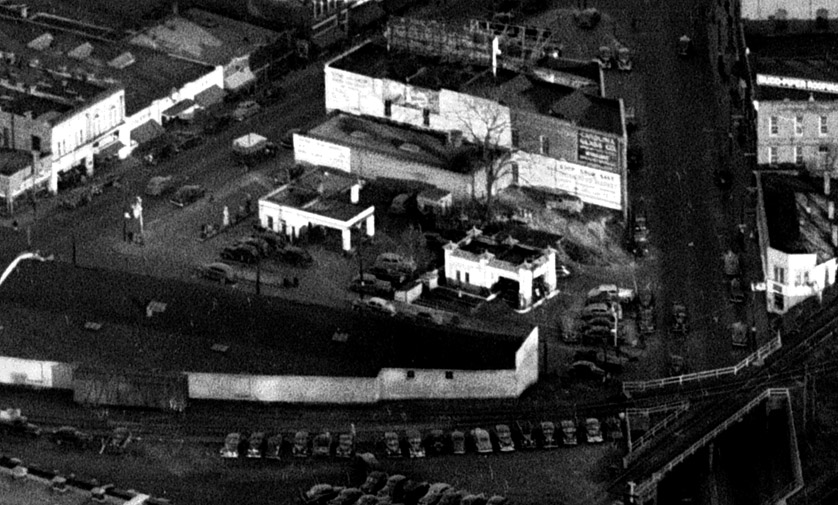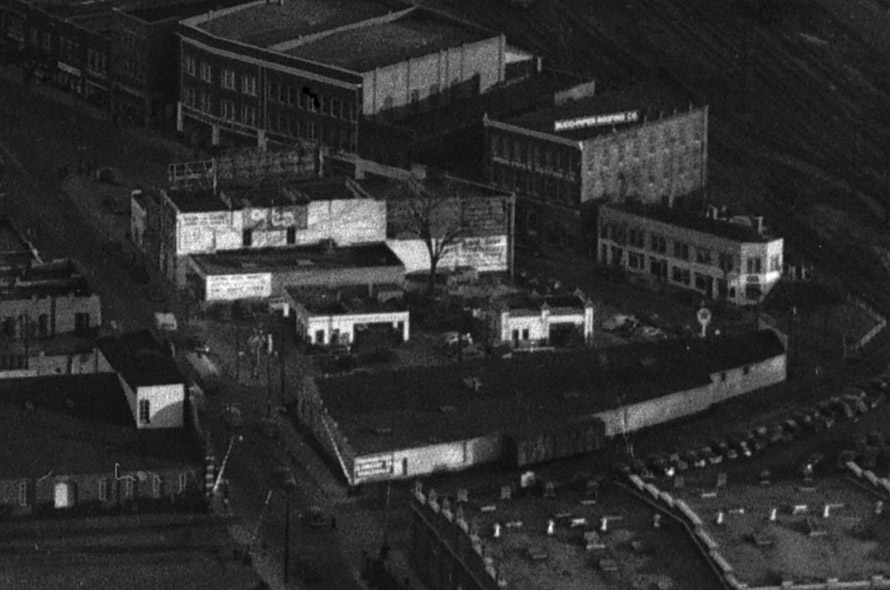 The small commercial building, which, if you can read the sign, says "Christian - Music, Bookstore, Bibles" was just to the east of the McDade-Ward Philips 66 station.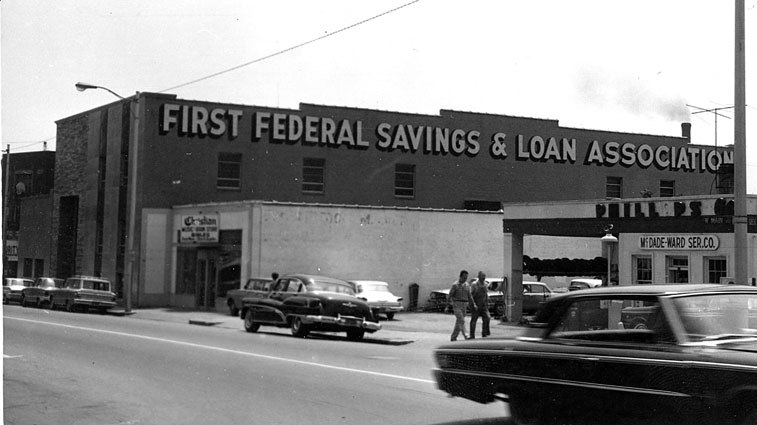 I have to say, I found this pretty funny when I discovered the picture, considering the revelry and spirits (I don't mean the Holy Ghost kind) that flowed through the building's most recent incarnations, but the building went through another stint as a loan company.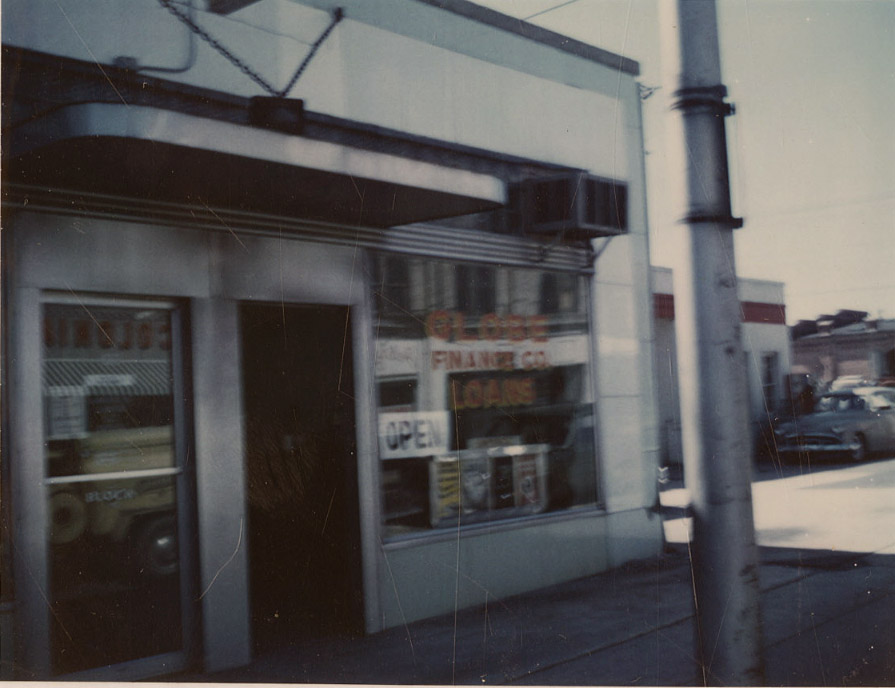 And "Magic Touch Massage" in 1974 - probably not a sign that professional massage therapy was offered given it's wordless place among Duke student hangouts in the Chanticleer.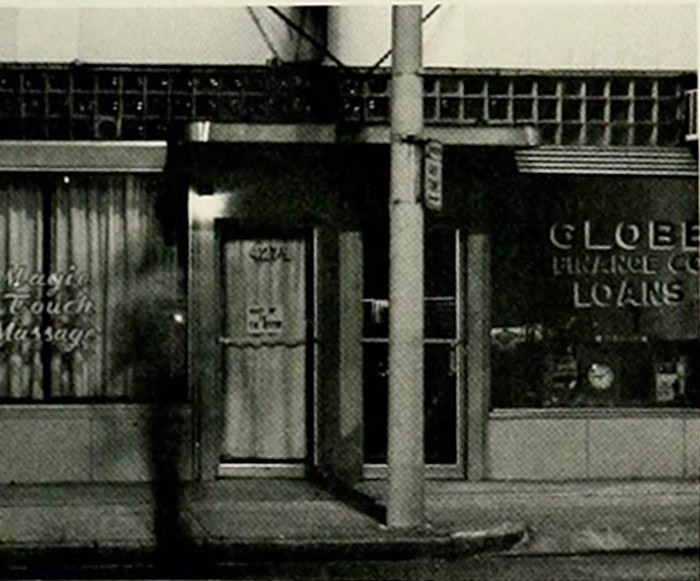 Duke Chanticleer, 1974.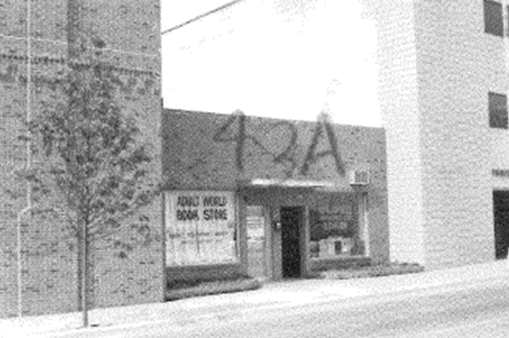 Soon to diversify into literature by becoming the "Adult World Book Store" (photographed in February 1976 by a consultant to the NC Historic Preservation Office.)
I'm not sure how many different establishments were in this building between the Christian bookstore and Joe and Jo's, but one other notable establishment in this location was the New Orleans Cookery during the mid-1990s. It attracted a good following and expanded to Chapel Hill before there was, I believe, an embezzlement-and-skipping-town issue.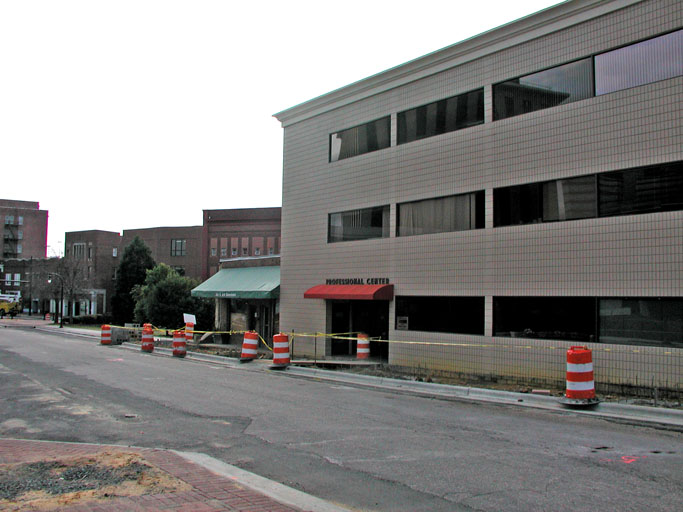 2007
Joe and Jo's opened in 2002 and established itself as the place that had what downtown Durham had always lacked - energy, life, and consistency; an open-minded and open-hearted kind of place that didn't need a theme or a gimmick. It didn't try to be trendy or overdo it - with food, people, or music. As a result, it became, in my opinion (and I know the opinion of many others) the soul of downtown, with as eclectic a crowd as I've known in Durham.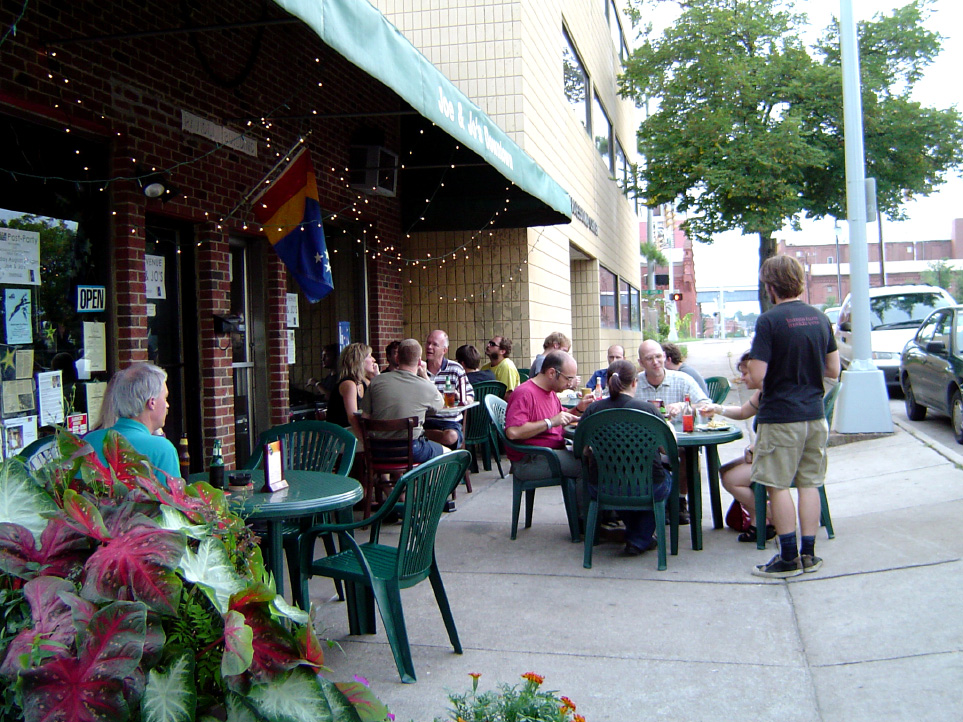 08.21.04 (Photo by Lisa Brockmeier)
And as most who would read this blog assuredly know, it closed late last year, and the Indy has thoroughly documented that story.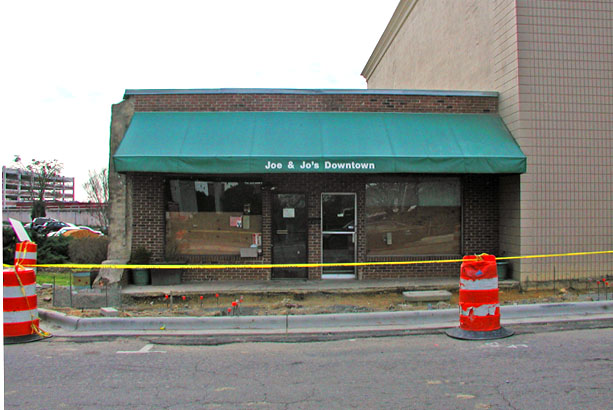 I'm allowing my paean for Joe and Jo's to wax a bit freely here because I think it's an important example of what the city/DDI don't seem to understand about downtown. While we throw millions at parking decks and giant theaters (and, before that, convention centers) and creating plazas and such, one little establishment - in just about the smallest building downtown - was a much greater force and energy behind the creation of downtown-as-place. It is already greatly missed.
Update : 9 / 13 / 10
It's rather amazing how quickly a place like Joe and Jo's passes from the collective memory of Durham - enough people have come in to downtown in the intervening 3+ years, that the name doesn't frequently strike a chord. Most folks will know the building by the restaurant that has been there since May 2007: Bull McCabe's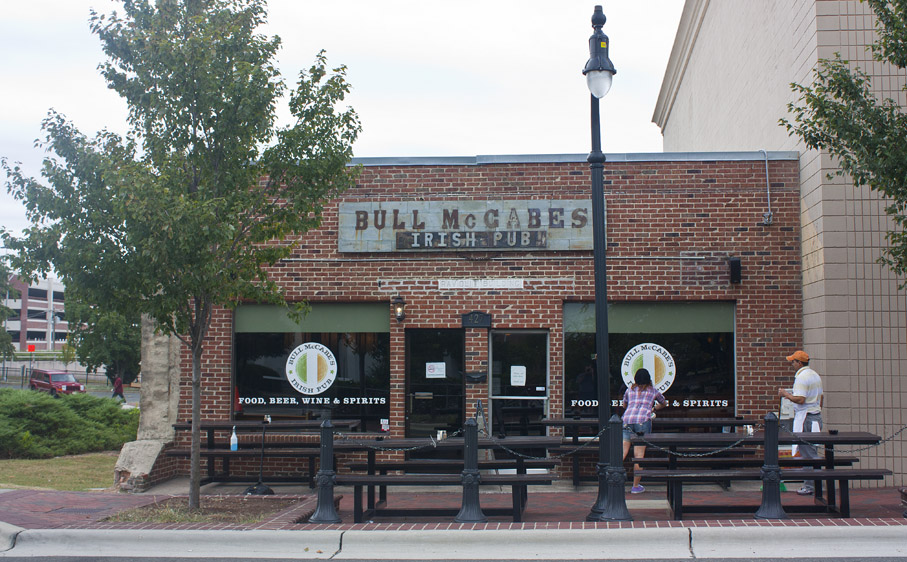 427 West Main, 09.12.10 (G. Kueber)
As downtown has continued to grow, it's been amazing to see places like Bull McCabe's expand capacity and fill it easily. In 2013-2014, the owners built a patio space on the eastern side of the building (having acquired the adjacent property from Anna Ho.) As of Spring 2014, it was filled with a capacity crowd on the weekend.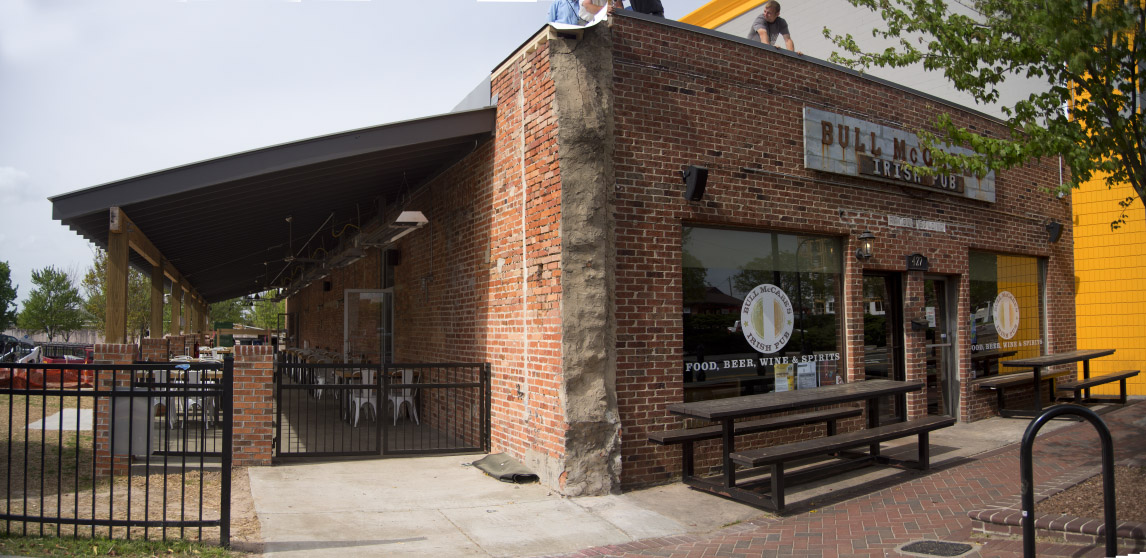 04.14.14 (G. Kueber)