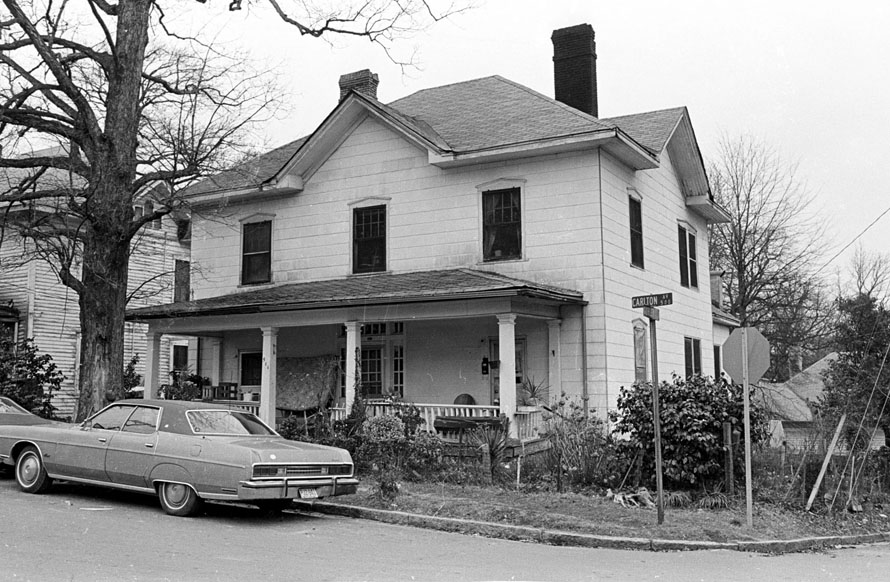 511 Carlton Street, 1980
This two-story, Colonial Revival-style house is identical to the neighboring house at 509 Carlton Avenue. The house is three bays wide and double-pile with a hipped roof and gabled dormers centered on each elevation. The house has a stuccoed brick foundation and is sheathed in wood weatherboards with a wide friezeboard and an asphalt-shingled roof. The house has one-over-one replacement windows with original wood surrounds and pointed-arched lintels. Palladian gable vents have replaced the original Palladian windows in each gable. The one-story front porch has a hipped roof with a shallow center gable and original square columns with replacement wooden rails. The main entrance has two front doors (both replacements) under a shared lintel. The two doors likely replaced a single door with sidelights like that at 601 Carlton Avenue. There is a one- story, hip-roofed addition off the rear of the building with materials matching the main block of the house.
The earliest known residents include W. M. Maynard (inspector) and O. W. Wilson (foreman) in 1919 and 1924.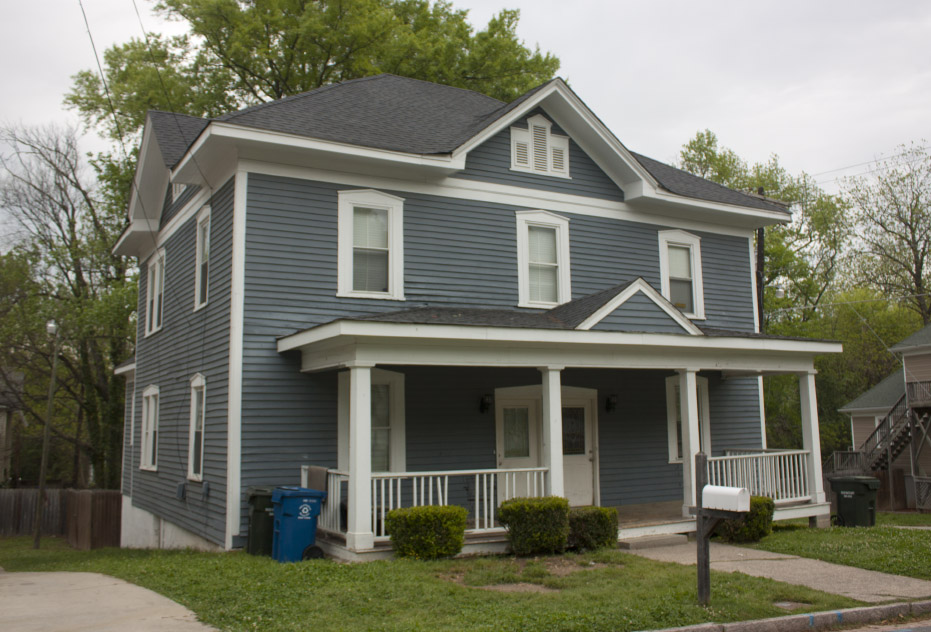 04.05.12