610 NORTH BUCHANAN - TYREE HOUSE / 'LACROSSE HOUSE'
Built in
~late 1920s
/ Demolished in
2010
Comments
Built in
~late 1920s
/ Demolished in
2010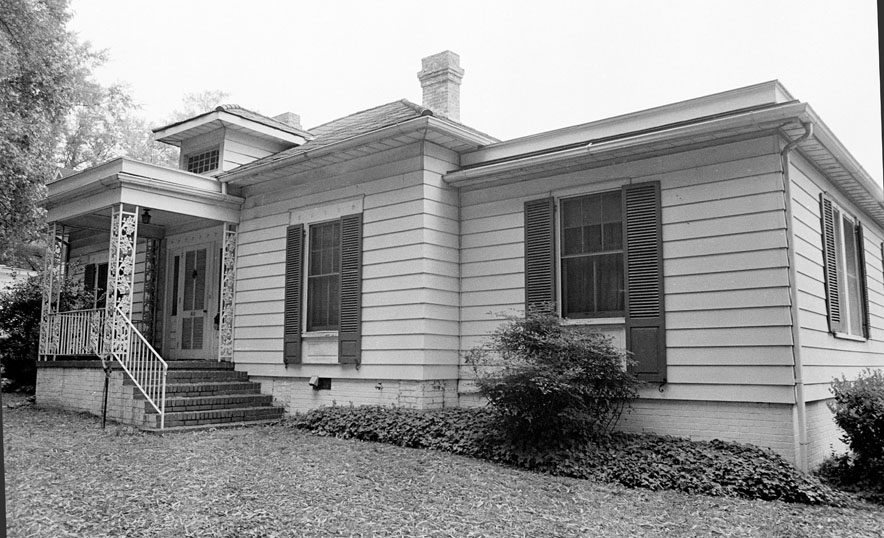 610 N. Buchanan Blvd., 1980
(Courtesy State Archives)
The land on which 610 Buchanan sat was conveyed with the land on the corner of N. Buchanan and Urban in 1912 from RO Everett to Wayne V. O'Briant. O'Briant sold off one of the lots, which would become 610 N. Buchanan, to William A. Tyree and his wife Helen in September 1926 - they likely built the house on the lot soon thereafter.
William was a Durham native and a 1922 graduate of Trinity College - he would go on to become director of the "Business Division" at Duke, an instructor at Duke, and a "field spec" (not sure what that is) at Duke. Helen and William's son Fred would grow up in the house during the 1940s and 50s and become a 1961 Duke graduate, living in the house while he attended Duke.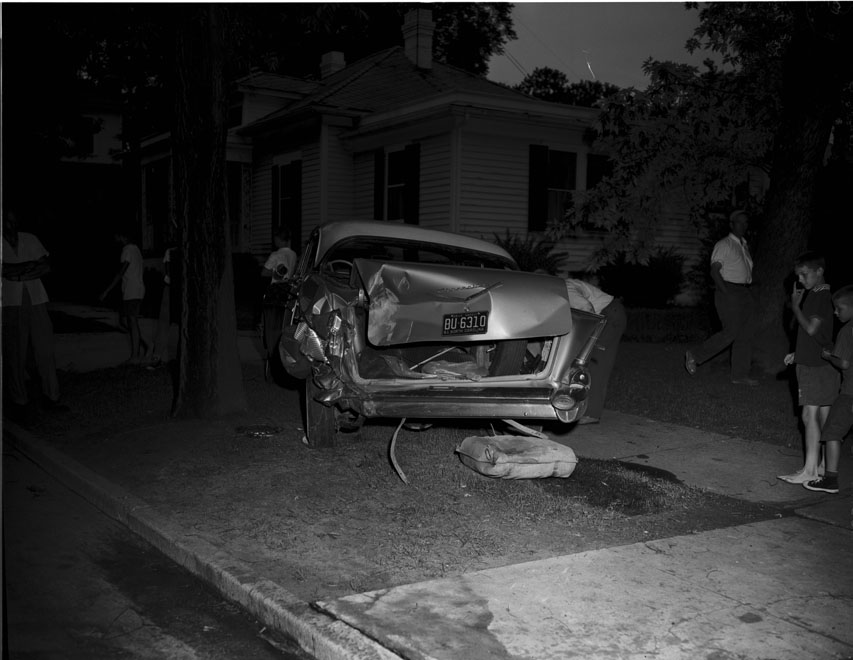 Captioned "Wreck on Buchanan Blvd." July 22, 1961.
(Courtesy Herald-Sun)
It appears that the Tyree family lived at 610 N. Buchanan until the death of William Tyree in 1990 - when the estate sold the property to Guy Solie. It then became part of the Trinity Properties/Solie empire of college student housing in Trinity Park until 2006, when Duke - in an effort to mitigate some of the conflict between the up-lifted houses of Trinity Park and the one-college-student-on-the lease/10-in-the-house nature of the Solie properties - purchased multiple Solie properties, reselling them to renovators.
Before that could happen with 610 N. Buchanan, however, the 'Duke Lacrosse Scandal' occurred, with the house accused as the venue of perpetration. Since then, and since the dismissal of that case, the house has stood empty.
On July 12, 2010, Duke demolished the house, without a public plan as to what to do with the lot.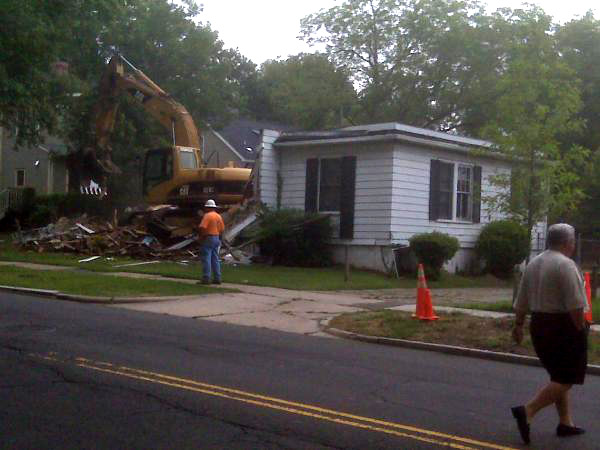 Demolition of 610 N. Buchanan, 07.12.10
(Courtesy WRAL)
The quotes in the WRAL story are telling as to the unfortunate motivation - the house reminds people of something they'd like to forget, and I'm sure they'd like to obviate any future ability to point to the 'Duke Lacrosse House.'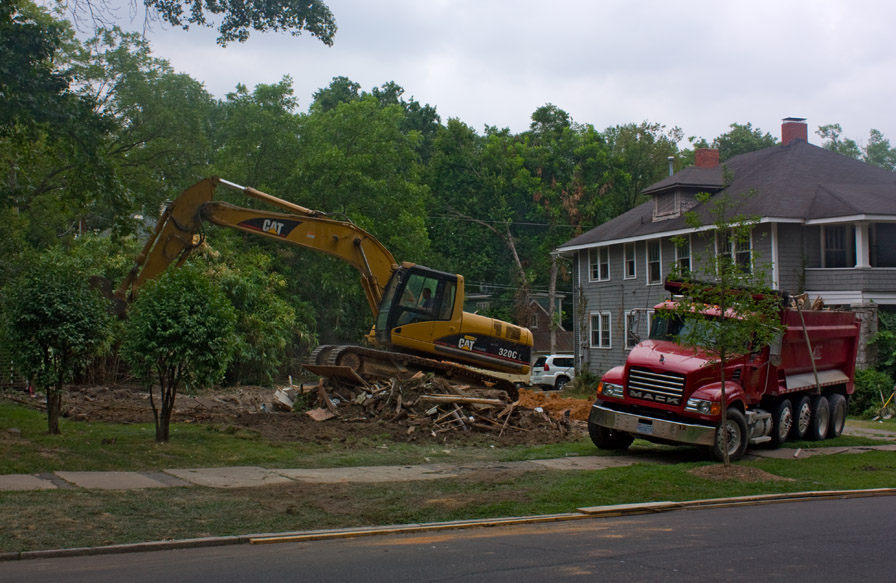 610 North Buchanan, 07.12.10
Which is all rather unfortunate, because it was a nice enough little house - I'm sure it had some physical deterioration that was fixable by someone who isn't scared of broken houses. But all sorts of unfortunate or unpleasant things happen in houses - I would contend that the most effective way to move that property on from circa 2006 would have been to see it renovated and occupied by some nice people that would write a new chapter in its history. But for many, somehow putting the house (and its 80 year pre-lacrosse history) in the dump solves - something. I like to say that the great fault of old houses is that, unlike their occupants who break the law or anger people in some way, they can't run away when angry/upset/impotent-feeling people need to vent their frustration somewhere.
But I am sure that Duke's plan is actually to build a faux/ replicant Duke Lacrosse House in place of the Tyree house, in order to 'preserve it' - but in a new, improved way.
Find this spot on a Google Map.
36.008323,-78.91205