611 WATTS ST.
Built in
1910
/ Modified in
2005
Comments
Built in
1910
/ Modified in
2005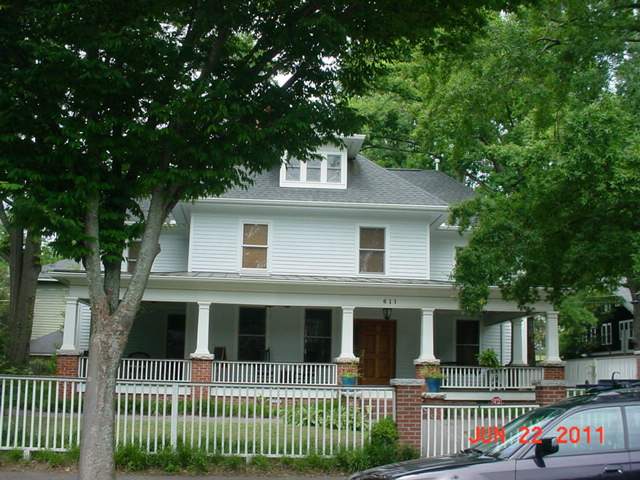 06.22.2011 (DC Tax Office)
(Below in italics is from the National Register listing; not verified for accuracy by this author.)
Reportedly another of Rufus Aiken's speculative ventures; this 1910 house was the home of city auditor Zalph Rochelle. The main block with dormer is similar to the adjacent house at 607 Watts. Hip-roofed projections on each side give it a T-form. Restrained detail consists of box cornices, one-over-one windows, spacious wraparound porch, and a transom above the entrance.
Interior was heavily modified in a modernist/contemporary style by Andy and Barbra Rothschild in ~2005.