In tours
This building does not appear in any tours yet.
Last updated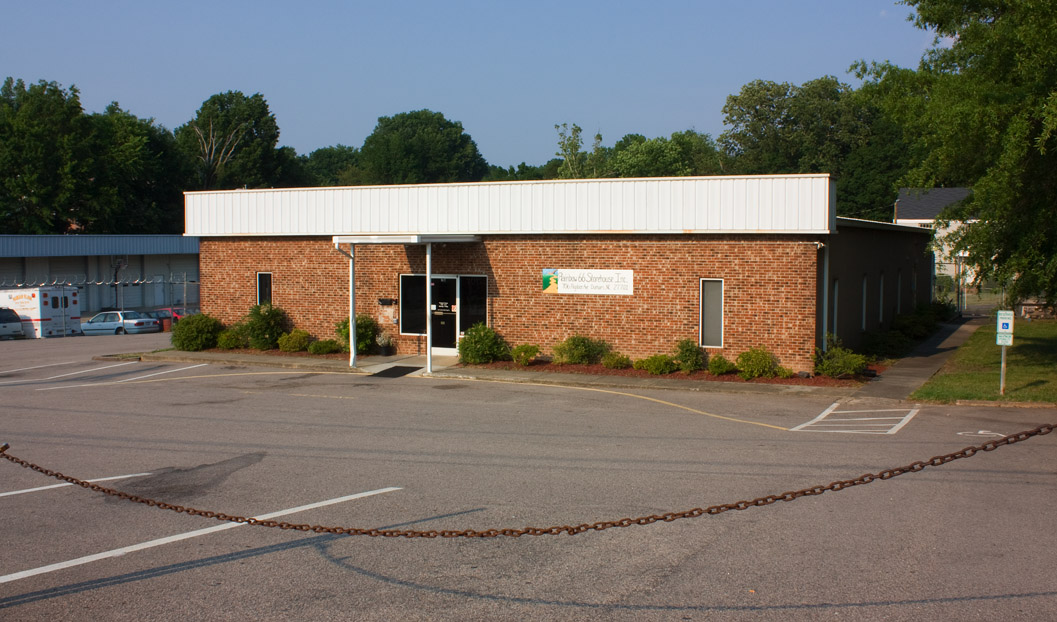 706 Rigsbee was the site of the LIttle Acorn restaurant.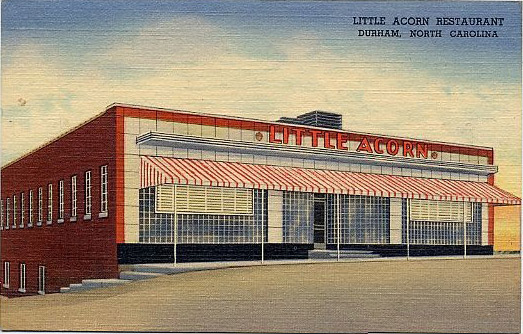 The Little Acorn restaurant was started in 1940 by Robert Roycroft. Like many of the eating establishments that lined Rigsbee Ave. and Morgan St., the Little Acorn catered to businesses in and patrons of the warehouse district, but it appears to have had far wider appeal as well. Per a 1951 writeup, the Little Acorn
"[was] one the most modernly equipped establishments of its kind in Durham. ... Private dining rooms [were] maintained for parties and banquets. They specialize[d] in pit-cooked barbecue, brunswick stew, Southern-style fried chicken, and sea foods [sic]."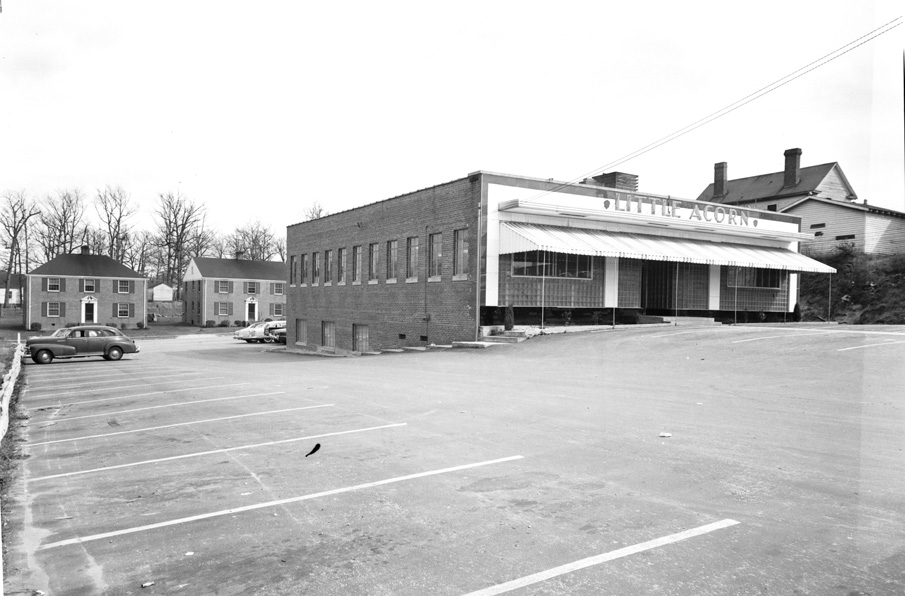 (Courtesy The Herald-Sun Newspaper)
(Courtesy The Herald-Sun Newspaper)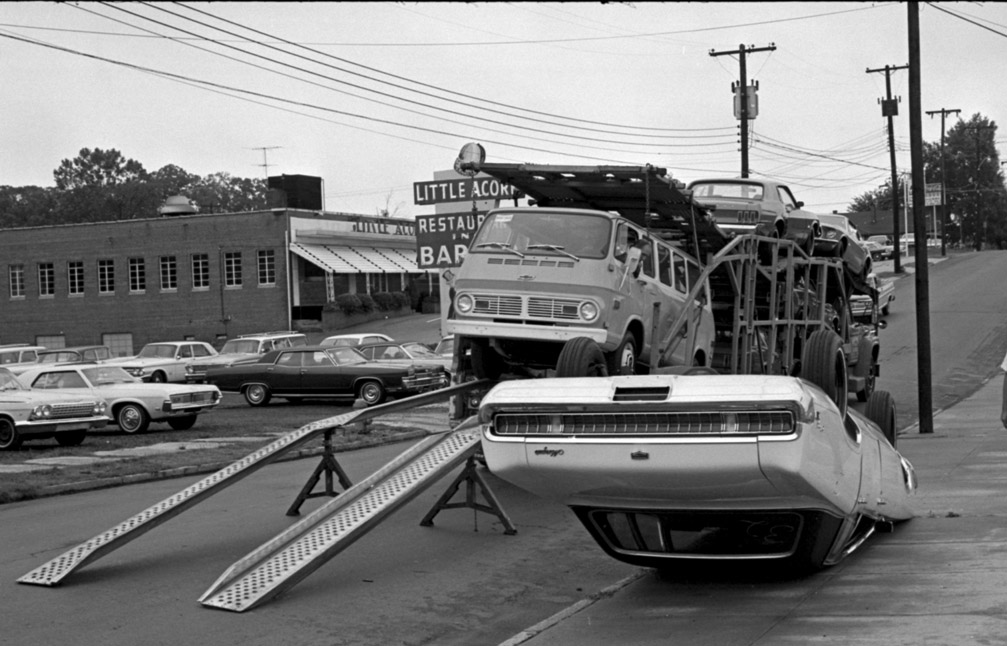 A glimpse of the Little Acorn behind a car-carrier that lost a car, looking southeast, 07.29.69.
(Courtesy The Herald-Sun Newspaper)
It appears that the Little Acorn closed in the 1970s, although I don't have an exact date. It appears to have been torn down by the 1980s and replaced with a very bland single-story commercial structure.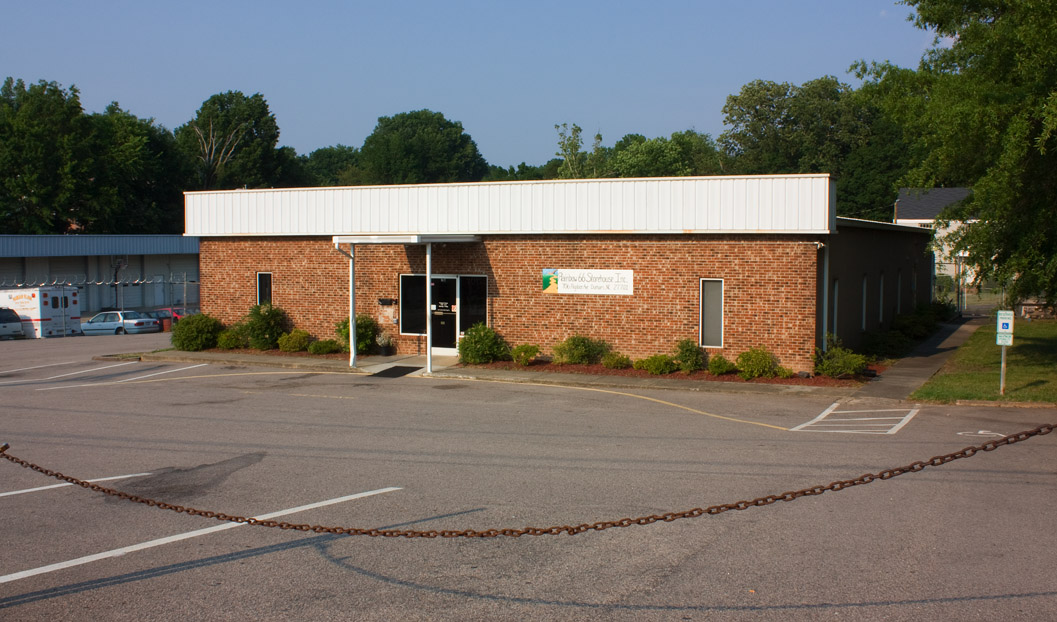 Looking east-northeast, 06.08.08