707-709 FAYETTEVILLE
Built in
~1920
/ Demolished in
1974
In tours
Last updated
Mon, 03/21/2022 - 2:09pm by gary
Comments
Built in
~1920
/ Demolished in
1974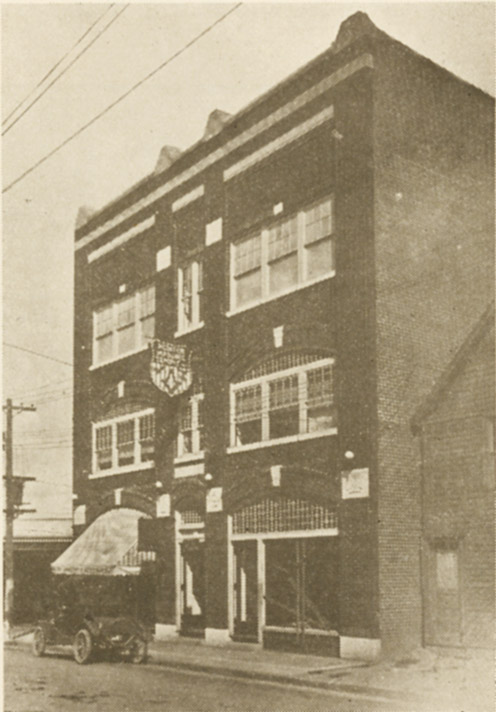 707-709 Fayetteville, 1922.
(Courtesy Duke Rare Book and Manuscript Collection / Scanned by Digital Durham)
707-709 Fayetteville was built ~1920 as an office building; the Hunter Masonic Temple was the primary tenant of the building. (I'm unsure as to whether or not they constructed the building.) I think of this building as the Hayti version of the Masonic Temple/Eligibility building on East Main St.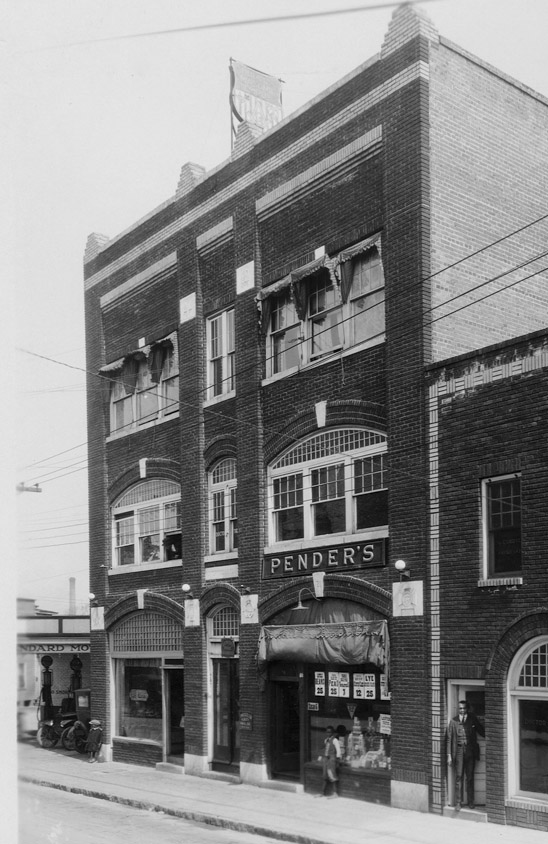 1920s view of the building, looking northeast from Fayetteville St. You can see the Masonic 'banner' on the roof and the inlaid symbols on the facade. Pender's grocery is one of the first floor tenants.
(Courtesy Duke Rare Book and Manuscript Collection / Scanned by Digital Durham)
The building housed numerous tenants - it's unclear if these were all offices or apartments as well - often the city directories simply list a name associated with a "Room."
By the 1930s, it had become home to the offices of the Bankers Fire Insurance Company, founded by WG Pearson in 1920 - Pearson also founded the Southern Fidelity Mutual Insurance Co., located less than half a block away.
 
Bankers Fire Insurance Company from "Negro Durham Marches On" 1949.
(Courtesy Durham County Library / North Carolina Collection)
The building is termed the "Bankers Fire Insurance Company Building" through the 1940s, 50s, and 60s. The upstairs offices appear to have housed a variety of physician, lawyer, real estate, and other offices.
By 1959, the basement housed the Petite Birdland Restaurant; a club that reportedly hosted some great jazz performances. Evidently the quality was such that even Duke and UNC students would venture into Hayti (during the segregated era) to see performances. I'd love to learn more about who performed there.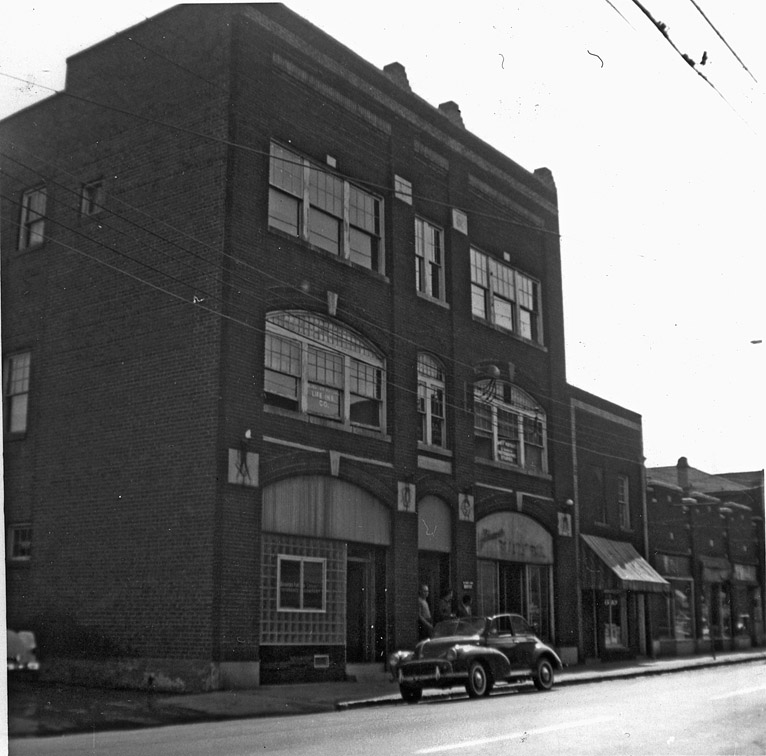 707 Fayetteville, 1965.
(Courtesy Durham County Library / North Carolina Collection)
By the late 1960s, several of the surrounding structures had been demolished.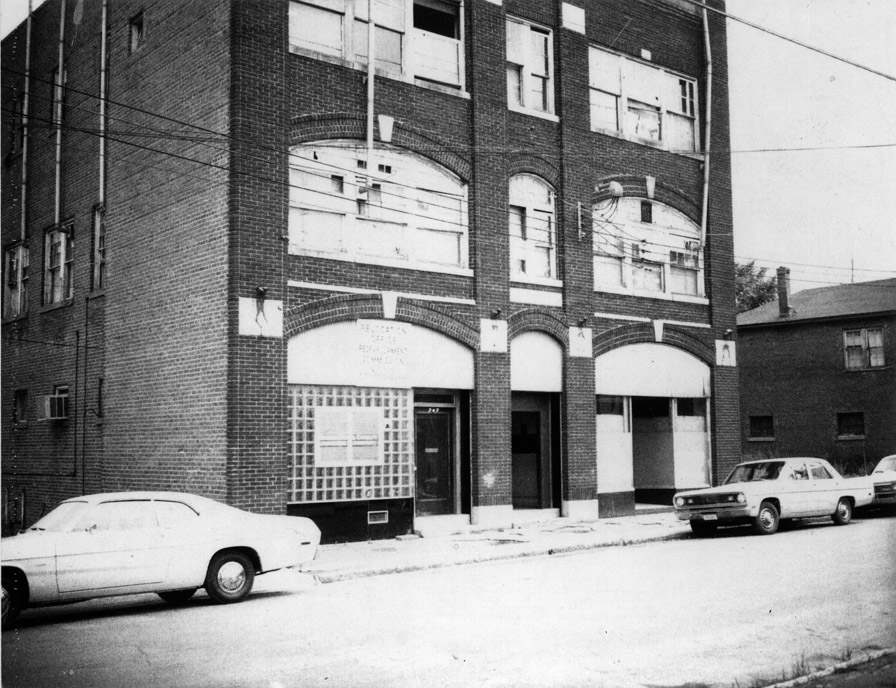 Likely early 1970s.
(Courtesy Durham County Library / North Carolina Collection)
This building persisted later than most, serving as an office for the Redevelopment Authority into the early 1970s. The building was demolished on Dec. 22, 1974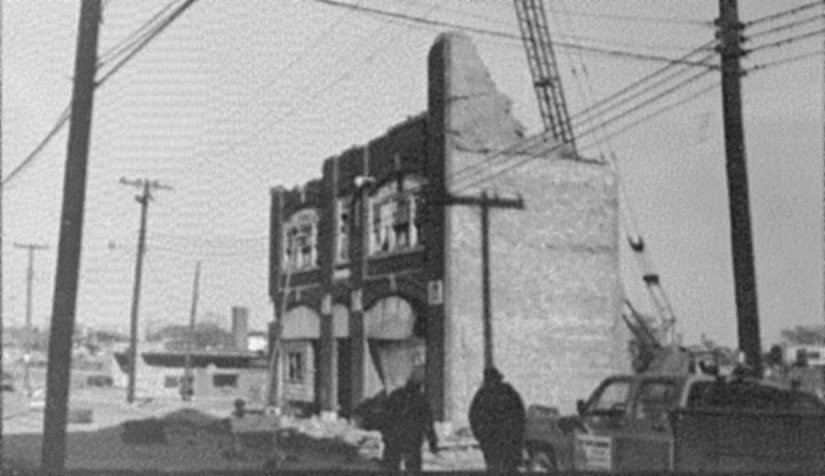 Courtesy NC State Historic Preservation Office
A house (part of a semi-circular housing development off 'old' Fayetteville) currently sits on the site of the building.