In tours
This building does not appear in any tours yet.
Last updated
Sat, 10/13/2012 - 10:39pm by gary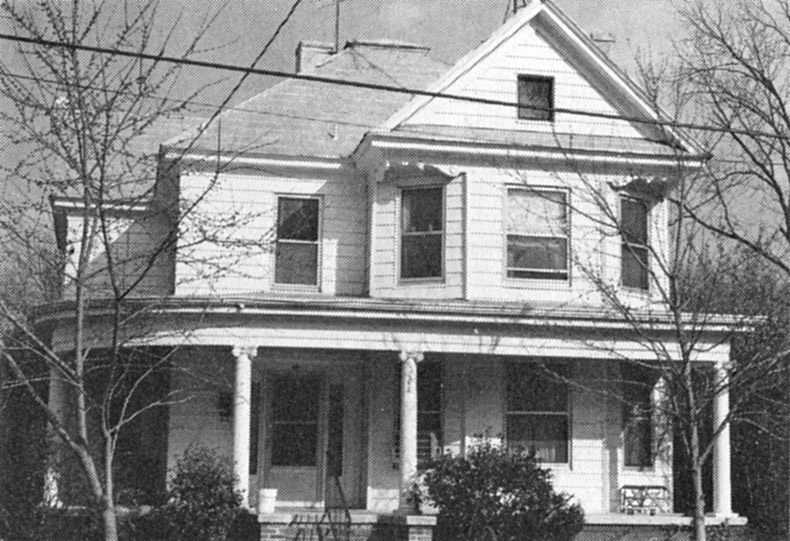 708 North Driver, 1980
The Alice Byrd house (named as such by the Historic Inventory authors for a 1920s resident) at 708 North Driver is one of the larger residential structures in the blocks between Liberty Street and Holloway Street in East Durham; three larger-than-average two-story structures were built at the intersection of Eva Street and North Driver Street in the 1900s-1910s. (709 North Driver is still standing, although heavily modified; 712 North Driver has been demolished.)
The land on which the house was built was part of a large land subdivision by the Durham Land and Improvement Company in 1906, which they referred to as "Hillcrest." The name doesn't appear to have stuck in this part of town.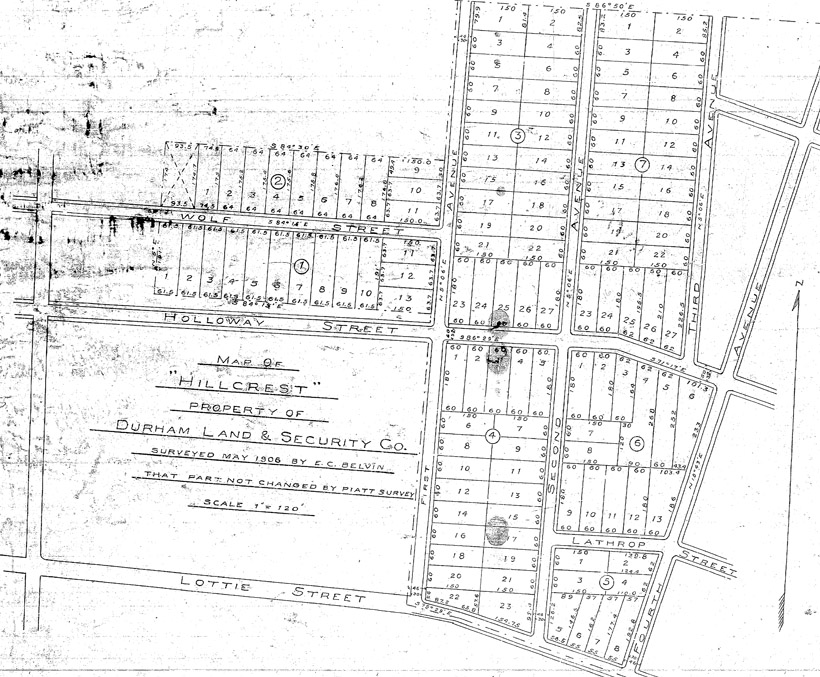 Subdivision plat for "Hillcrest" - 1906. Lottie Street = Liberty Street.
708 N. Driver retains a good bit of original detail, although all but one of the columns has been lost since the 1980 picture above. It has been owned since 1979 by John H. Hunter, Jr., who owns 15 other properties in Durham.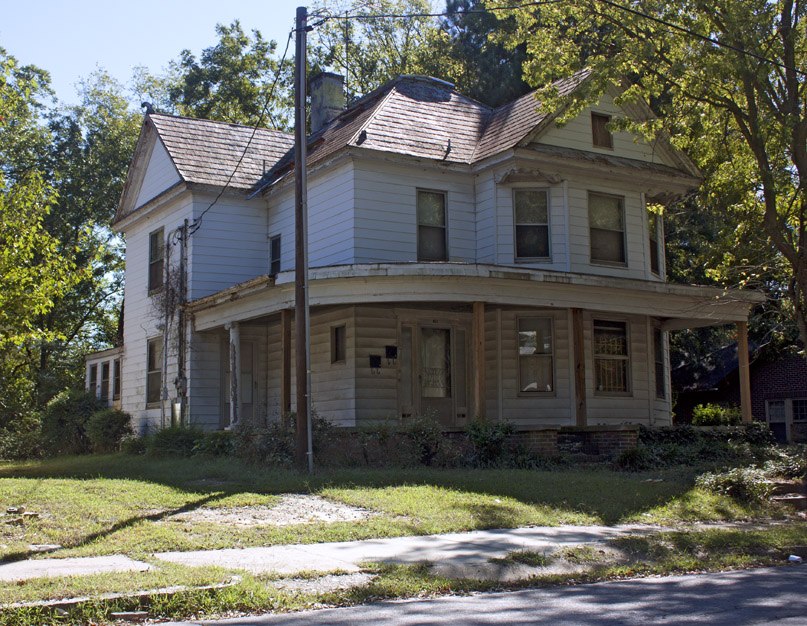 708 North Driver, 10.02.10
Find this spot on a Google Map.
35.993173,-78.878014