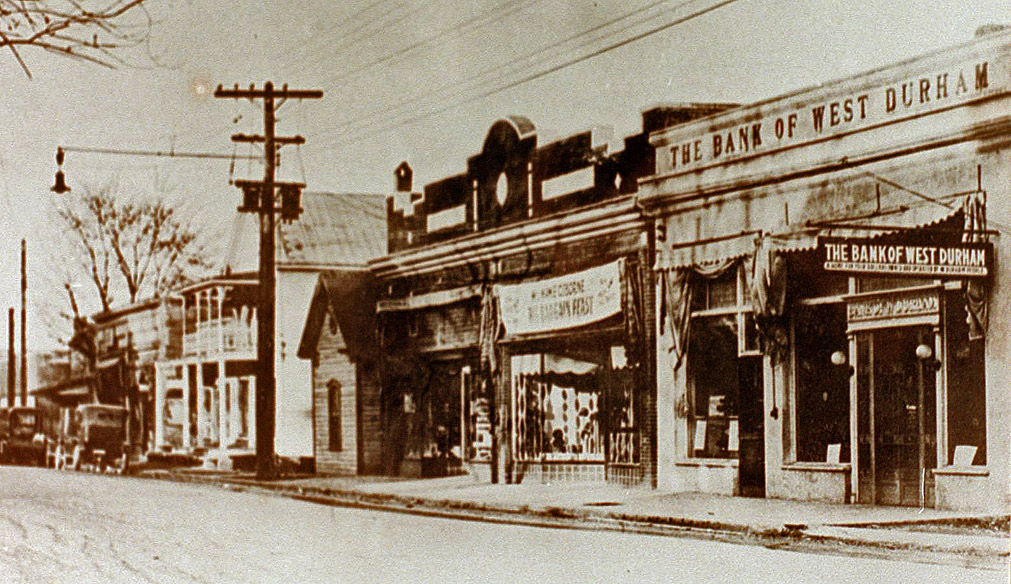 Looking northeast, early 1920s.
(Courtesy The Herald-Sun Newspaper)
730-732 Ninth St. was built in ~1922, and had the rare - perhaps unique - distinction in Durham of housing one business for over 80 years. McDonald's drugstore was founded by Angus McDonald, who managed the Edgemont Drugstore at 803 East Main St. and lived at 211 E. Parrish St. prior to moving to Broad St. in West Durham. He founded the McDonald's drugstore in a frame building on Ninth St. in 1916, and moved into 732 Ninth St. after in was completed in 1922.
The other half of the building, 730 Ninth, housed Mamie Osborne's dry goods store by 1926, renamed the West Durham cash store by 1935. By 1940, this would be replaced by the Ninth Street Billiard Parlor.
In 1949, John McDonald - Angus' son- would join his father in the drugstore in 732. John had been born in 1920, and worked in Erwin Mills prior to his decision to attend pharmacy school at UNC. After serving in the Navy during World War II, he returned to UNC to complete pharmacy school and join the family business.
By 1950, the space next door to McDonald's housed "Tex(tile) Remnants."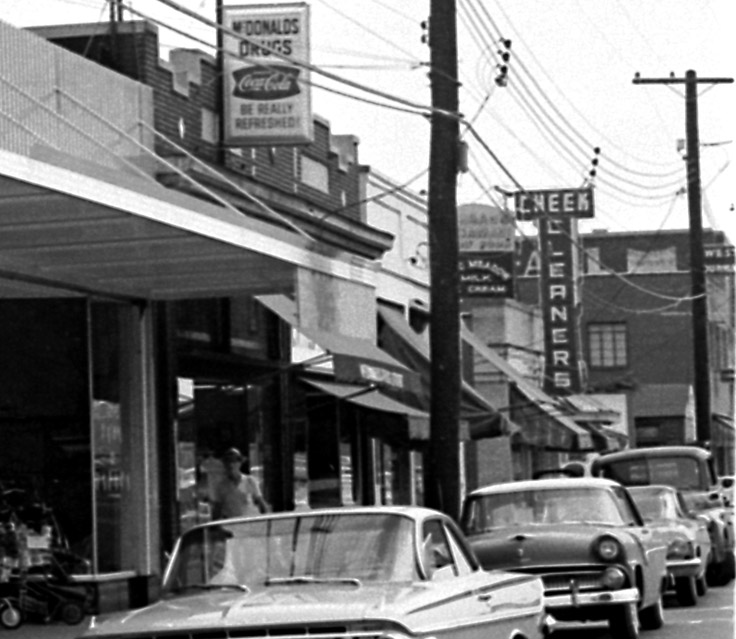 726-732 Ninth St., 08.29.63
(Courtesy The Herald-Sun Newspaper)
The two remained side-by-side until Textile Remnants was replaced by Southeastern Office Equipment and Supply in ~1970. By 1975, the Fields real estate empire began to expand with the movement of Fields Shoe Service from 742 Ninth to 730 Ninth. Fields Shoe Service vacated by 1990.
I distinctly remember my first visit to McDonald's in 1992 - my exploration of the old timey appearing place with the seemingly ever-present potty chair in the front window was inspired purely by curiosity, but I'll never forget the milkshake I discovered inside. Wow.
McDonald's remained in business until ~2005, and John McDonald died in 2006. The space remained vacant for two years, but in 2008, Bryan Nickell and Erin Walker-McMullen opened Ox and Rabbit - a new take on a sundry store, with a full-fledged soda fountain in operation. Carrying on the milkshake tradition in the McDonald's space is a wonderful thing to do. Architecturally, I was thrilled that they re-exposed the glass transom above the storefront that beautifully refracts light into the space.
730 Ninth has housed Dogstar Tattoo since ~1999.
Interestingly, the building's ownership is split down the middle, with the 730 bay owned by Bill Fields, and the 732 bay owned by Frances McDonald.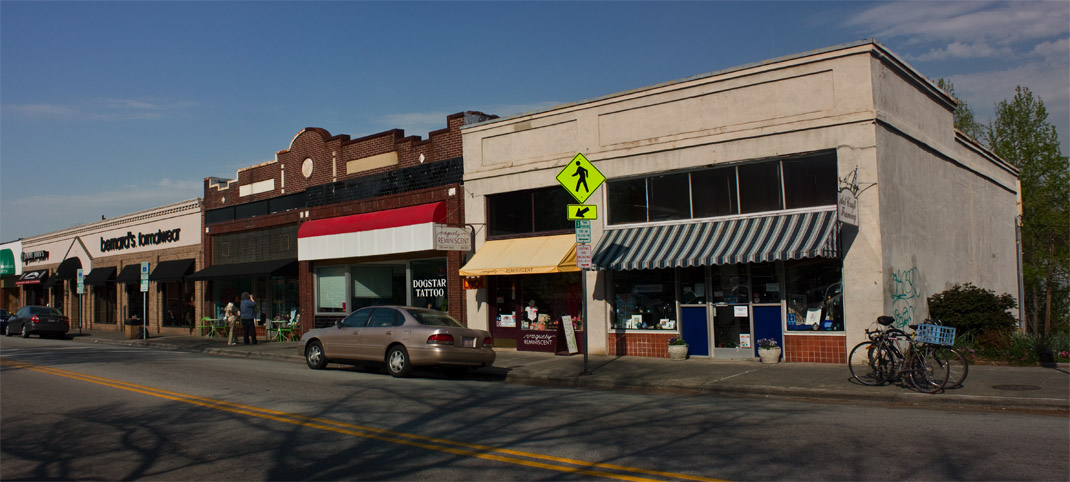 726-732 Ninth, 04.05.09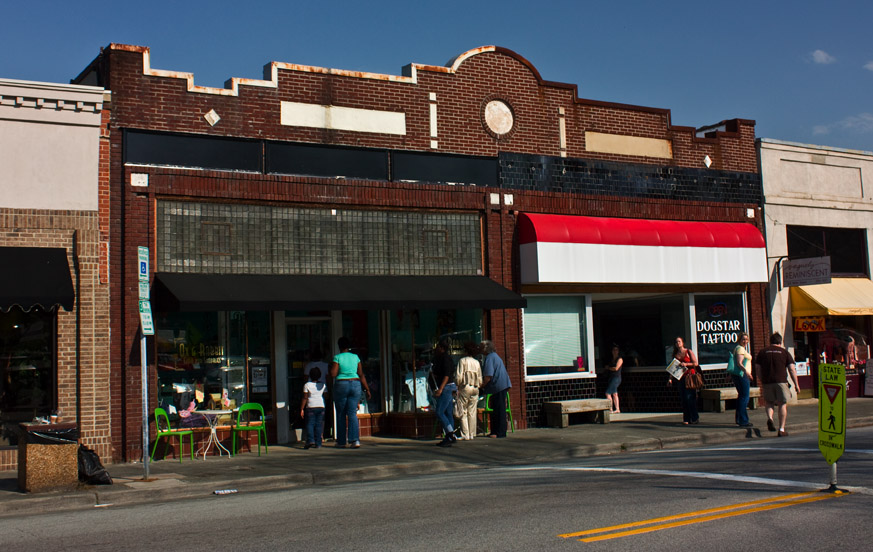 730-732 Ninth, 04.05.09
Find this spot on a Google Map.
36.008818,-78.921921