771 NINTH STREET / 2001 HILLSBOROUGH ROAD
Built in
1930-1935
/ Demolished in
1963-1980
Comments
Built in
1930-1935
/ Demolished in
1963-1980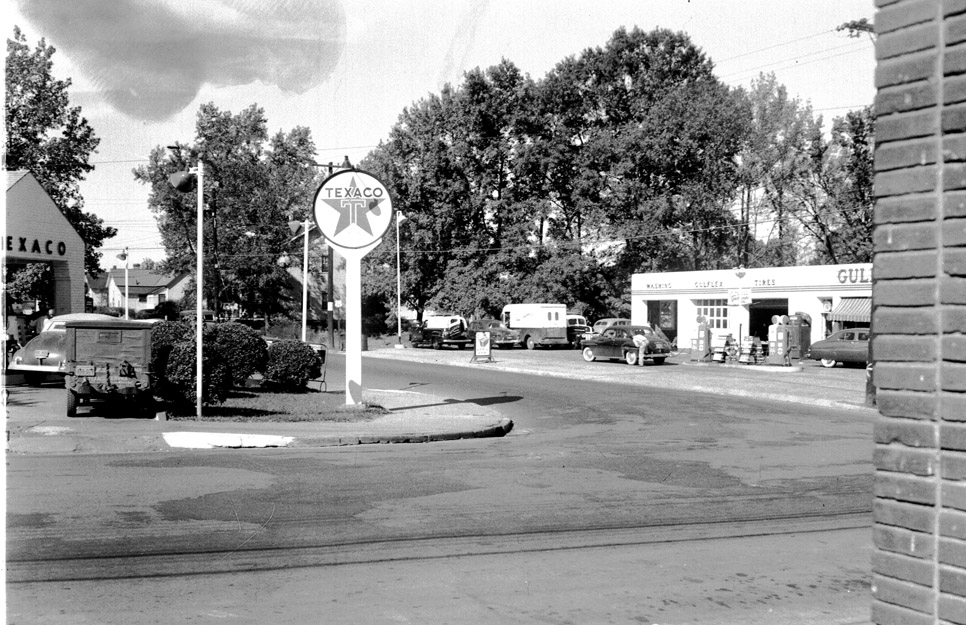 Hillsborough Road and Ninth St., looking west, ~1958
(Courtesy Barry Norman)
The service station at 771 9th St. / 2001 Hillsborough Road was initially the Council Service Station, built during the early 1930s. The building became Moore's Texaco, and, by the late 1950s, the McAfee Service Station. It then had a stint as a drive-in shoe shop, and idea whose time has surely come again.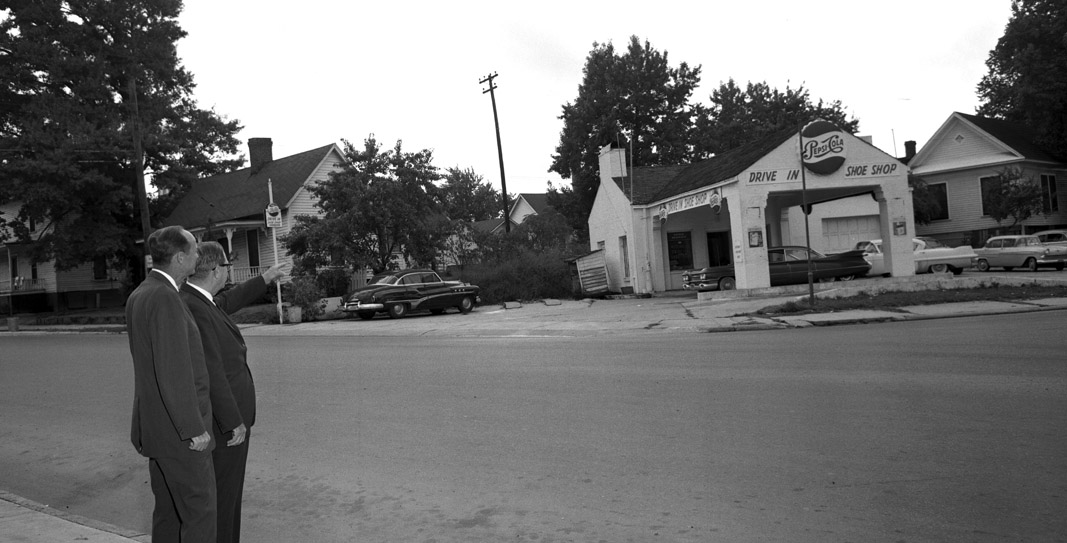 Corner of Hillsborough Road and Ninth St., looking southwest, 09.27.62
(Courtesy The Herald-Sun Newspaper)
I'm not sure when the station was torn down. The land on which it sat became an island with the direct connection of Hilslborough Road to West Markham in the early 1980s. The former corner of Hillsborough and 9th became the corner of Safeway and Ninth. The site hosts the Old West Durham neighborhood sign and grass/landscaping. It seems unfortunate that it managed to lose its sidewalk along with the gas station. Perhaps as people discuss closing Safeway, the former Hillsborough Road, making the crossing of Hillsborough on the north side of Ninth St. a bit less forbidding will be a priority.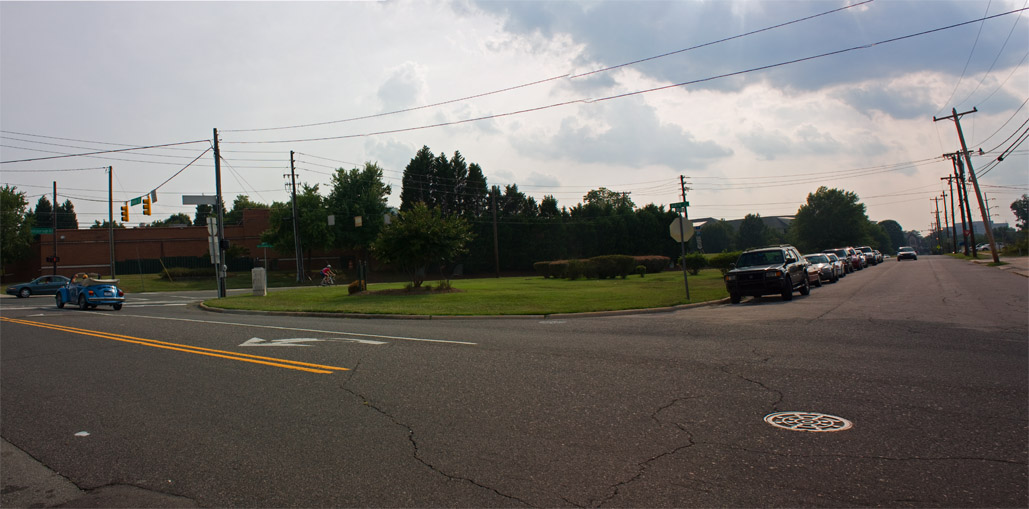 Former southwest corner of Hillsborough and Ninth, looking southwest, 08.08.09
Find this spot on a Google Map.
36.010268,-78.922358