In tours
This building does not appear in any tours yet.
Last updated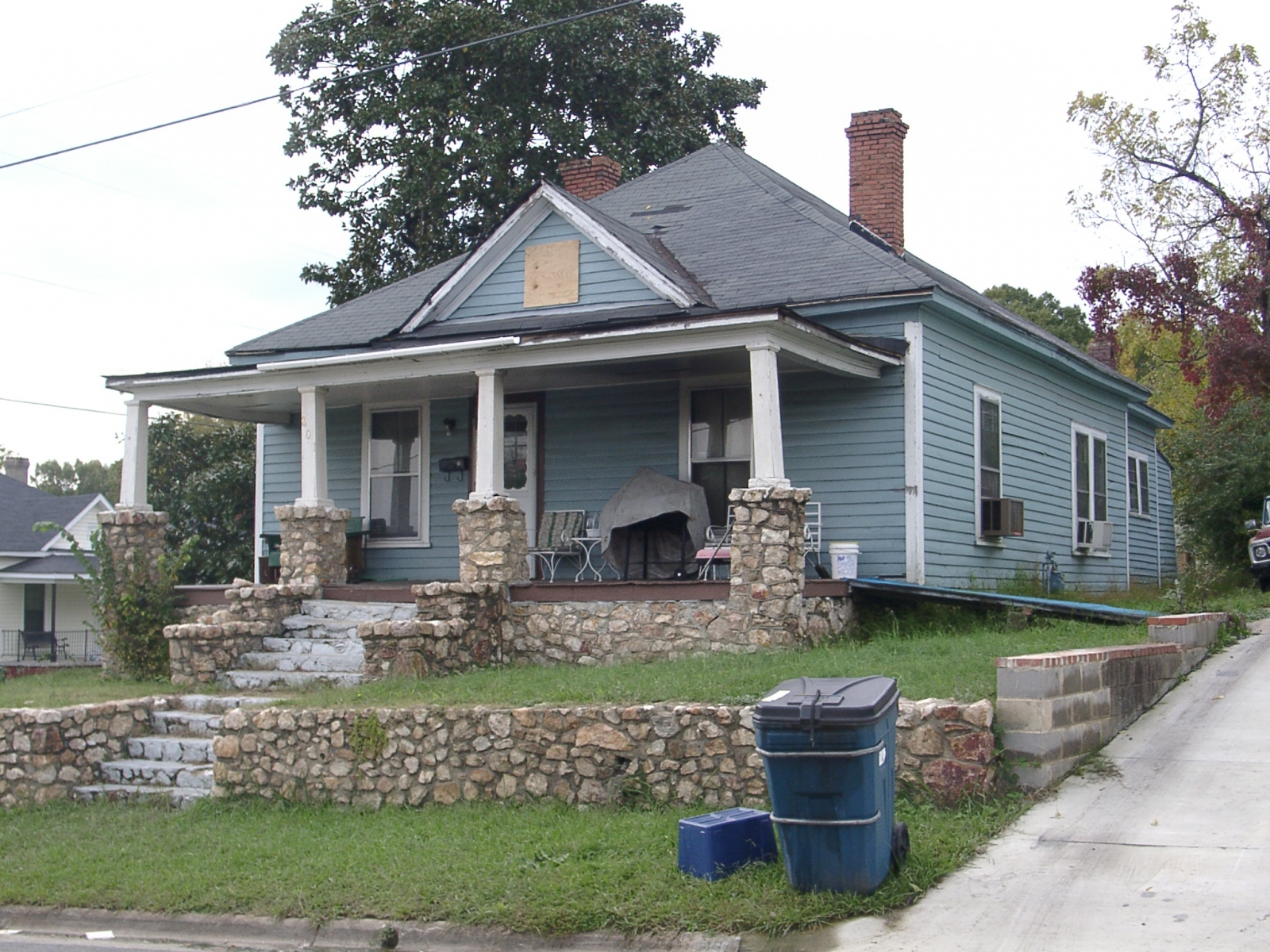 November 2002, photograph by Preservation Durham survey volunteers
According to county property records, this pyramid cottage was built by 1930.  In the 1960 City Directory, it was listed as the residence of Andrew and Ethel R. Phillips.  He was employed as a janitor at the Lakewood Park School, while she worked as a maid at Duke University.